4 years ago · 4 min. reading time · visibility ~10 ·
Toronto Team Building: 7 Compelling Reasons the GTA Should be Your Go-to Destination for Executive Retreats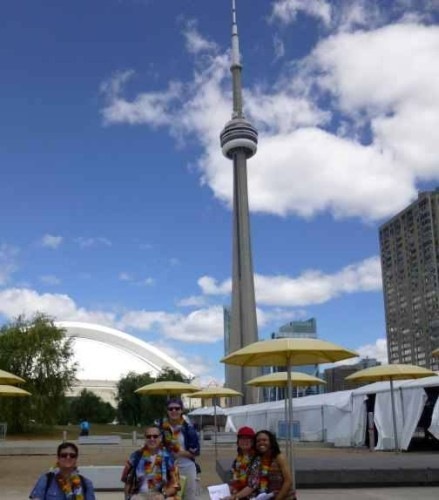 For executives in search of a location for executive retreats or team building, there are a number of reasons that Toronto should be their "go-to" destination. 
Lonely Planet and The New York Times have both listed Canada as their top destination to visit in 2017. It's Canada's 150th birthday so there will be celebrations and special events. 
Plan executive retreats in and near the Greater Toronto area (GTA) and companies will discover top notch facilitators who have made their mark globally. 
They will also benefit from:
freedom from hassles at the border
safety and security
a favourable exchange rate against many currencies. 
All of these factors translate into expert facilitation, cost-savings, and peace of mind.
Come take a quick tour.
Welcome to Canada: An Insider's Guide to Bringing your Convention, Meeting, Trade Show or Exhibition to Canada  
2. A Range of Venues and Accommodation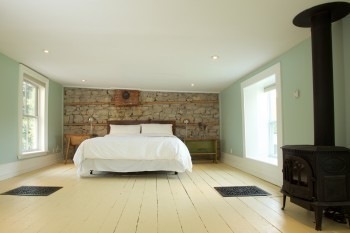 From large properties and boutique hotels in downtown Toronto to lakeside resorts and historical inns within easy driving distance, large and smaller groups can access meeting facilities and accommodation are a perfect fit. There are even secluded inns and bed and breakfasts where small executive teams can find peace and privacy. 
In addition to the downtown core, consider York Region, Peel Region, and communities like Caledon, Niagara-on-the-Lake, the Muskokas, Port Carling, and Halliburton.You can even split your time between 2 destinations.
For the special events component of your retreats, there are botanical gardens, greenhouses, art galleries, museums, and even equestrian centres available.
3. A Safe and Clean Destination for Your Employees and Participants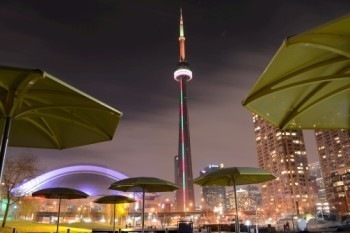 Statistics Canada has released figures indicating that Canada has enjoyed 2 full decades of declining crime rates. In fact, the rate has dramatically trended downward since 1969. 
Even in major urban centres like Toronto, your employees will enjoy a safe, clean environment.
4. Ease of Transportation

Toronto is a hub and destination for many global airlines from the USA, Europe, Asia, the Middle East, and Latin America. An extensive airline and train network makes it easy to get around Canada. Toronto has safe, clean and reliable public transportation throughout the downtown core and the GTA. 
5. A Variety of Experiences to Accommodate Participant Preferences
The activities available in the GTA vary with the seasons. Unique experiences include sugaring off in the spring, lakeside activities in the summer, and dog sledding and snowshoeing in the winter. (Due to the warmer winters, dogsledding is available North of Toronto in the Muskokas and Halliburton.) It is highly recommended that you stay where you intended to play.
In addition to seasonal activities, there are sporting events (from hockey to soccer to polo), theatrical productions, concerts, fashion shows, music festivals, gourmet experiences, wine tours, and cultural events throughout the year. 
Since Toronto is a multi-cultural destination, there is a wide range of activities, events, and culinary delights to cater to every taste.

Eagles Flight: Located in nearby Guelph, Ontario, Eagles Flight is a pioneer in team building simulations designed through experiential learning. The company offers powerful computer-aided 2 - 3 hour simulations for very large groups. They are ideal for conferences.
Learn2: This company has a number of 1/2 day programmes that focus on learning through active engagement and participation.
At a time when organizations are seeking to maximize the value of every dollar invest in team building that contributes to the bottom line, Canada is the logical choice.
Photo Credit: Forks of the Credit Inn
In addition to her own blogs, Anne blogs for The Huffington Post. She has blogged for a number of corporate clients and event industry portals including Plan Your Meetings by MPI, Cvent, EventMobi, Event Manager Blog, and Elite Meetings.
Your Turn
Have you ever been to Toronto or any of the nearby communities mentioned in this blog post?
Have you ever attended an executive retreat, meeting or conference in Toronto?
What appealed to you most about Toronto?
"""
You have no groups that fit your search