4 years ago · 3 min. reading time · visibility 0 ·
Transformational Mindfulness Stress Reduction - A very special offer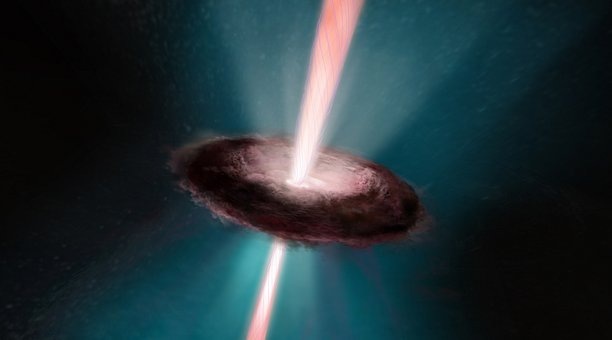 Regular readers will know that my wife, Kate Kerr, is a highly-respected Mindfulness consultant. She recently posted the following on her FB company page and because I am such an enthusiastic supporter of both her and the benefits of mindfulness I am sharing it here. For any of you in the Greater Toronto and Halton Region Area I encourage you to consider enrollment in her next offering.
After struggling for years trying to balance my heavy executive workload and keep climbing the career ladder, as well as have a life outside of work, I finally succumbed to burn out. It wasn't an overnight thing, gradually I wore myself down over many years.
My story's not unique (although I wish it was), many of you know it and can relate to it. I struggled to achieve work-life balance for years and ended up getting very, very sick. I didn't handle stress particularly well and I was prone to reactivity at work and at home.
Over my 20 year corporate career, I found myself in countless business meetings where my emotions got the better of me, and countless times where I'd react at home with my kids or husband.
When I stumbled across Mindfulness, Meditation and MBSR I honestly thought that people who meditated were either religious or lived in a monastery (no offence to those that do!) but that kind of thing simply wasn't for me.
Heck, when I was working in London England, my office was conveniently located right above a Pub and also a Gym!! I'm guessing you can imagine where I spent most of of my time? *(big hint)* .....it wasn't the Gym.
Before I took my first 8-week MBSR (mindfulness-based stress reduction) course, I'd attended some of the most prestigious and expensive (corporate) training programs in the world.
When I took my first 8-week MBSR course, I was already pretty sick and very tired. As a busy, 'important' corporate executive, I remember feeling out of place among this strange MBSR group.
It's hard to describe the transformation that happened for me, in that first 8-week MBSR course I took almost 7 years ago. I was humbled by the courage and strength of each person who took that MBSR course with me.
Together, we re-discovered ourselves.
We learned how to unleash our strengths and talents and at the same time, be more accepting of our flaws and weaknesses.
MBSR helped us our reclaim our lives and become the best versions of ourselves.
I couldn't be more honoured to be teaching this course starting October 10th. My 8-week MBSR program is packed with value and tools to support you, not just during the course, but for years afterwards.
I'm really proud that we can offer you this calibre and quality of life changing training, for incredible value.
HERE'S WHAT'S INCLUDED IN MY 8-WEEK 9 SESSION COURSE:
- Wake Up Kate's TED talk style international keynote and exclusive introduction to mindfulness and MBSR orientation (1.5 hours).
- Eight weekly classes (2.5 hours each).
- One ALL DAY silent retreat on a Saturday or Sunday.
- Weekly coaching via dedicated one-on-one weekly email consultation with a Qualified Mindfulness Instructor.
- Teaching tips and live support with free Membership in Wake Up Kate's Closed Facebook Group.
- One-on-one guided instruction in mindfulness across all foundational mindfulness practices including sitting and walking meditation, mindful eating, mindful dialogue/communication, body scans and body-mind awareness.
- Gentle stretching, mindful yoga.
- Group dialogue, experiential exercises and enquiry aimed at cultivating emotional intelligence and self-awareness in everyday life and work.
- Daily home assignments.
- Life time access to Wake Up Kate's guided meditation recordings to keep you on track after the course ends.
- An easy to use home practice manual to keep you on track.
- All Wake Up Kate MBSR Graduates receive bonuses - on completing the program - to help you keep up the momentum from this training. These bonuses are exclusive to our MBSR graduate community and not available anywhere else.
What does all this mean?
You're getting eight 2.5 hour lessons, weekly one-on-one coaching directly with me, a 1-day mindfulness retreat, formal training in Mindfulness Meditation that counts towards your on going professional training, my international keynote (the dollar value of my keynote alone, is greater than the course value itself).
It's important to feel ready to take this course, so while I don't want to pressure, I only offer it 3 times per year - this is my last live course for 2017.
Another important thing to know, is that we have a 100% money back no risk guarantee. Which means, you pay in full for the course, and after attending my keynote orientation, if you or I decide this program is not for you, we'll give you a full refund minus a $50 processing fee.
If this sounds like the course for you, click this link to see our FAQ's, Customer Testimonials and REGISTER for this program here:
https://www.wakeupkate.com/shop/8-week-mbsr-course
PS. USE PROMO CODE:
WAKEUPKATEFALLMBSR TO GET $75 OFF - OFFER ENDS SEPTEMBER 30~Author in Source Title
© Copyright 2017, Don Kerr, Don Kerr Writes - All rights reserved.
don@donkerrwrites.com
https://donkerrwrites.squarespace.com
https://ridingshotgun.squarespace.com
"
You have no groups that fit your search