1 year ago · 4 min. reading time · visibility 0 ·
Two Teams Soul Searching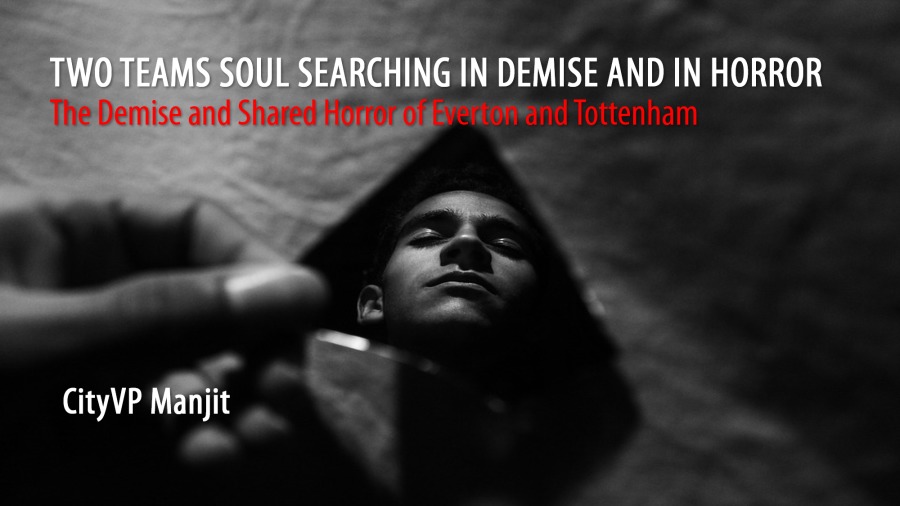 The Amazon film crew began filming their documentary "All or Nothing" at Liverpool last week.  Last year they filmed behind the scenes footage and story of Manchester City.  In that documentary Manchester City went on to win the title. Choosing to film Tottenham is so far in danger of filming things going wrong for a club rather than things going right.
If the Amazon film crew were at Goodison Park, the home Everton Football Club today, they would have caught the horror show that was the broken ankle incident involving Everton midfielder Andres Gomez.  They would have caught an inconsolable Son Heung-Min, whose tackle led to Gomes tripping and his foot landing awfully in what seems like an awful ankle break.  It must have been bad because it caused fans nearby to express sickened looks and it left players praying and filled by whatever the extent of the horror leg break they witnessed.
If Tottenham lost today, they would have lost more games in the whole of 2019 than any other Premier league team, and yet it is Everton who are in an even worse predicament as Everton find themselves one place and three points above the relegation zone.   For Spurs they are nearly as many points behind the coveted fourth place position as they are with the number of points they have. 

Last week it was a 2-1 loss against a Liverpool team for whom everything is seemingly going right.  Even though Liverpool look like a team who are close to dropping points, they keep finding ways to win.  On the other hand Tottenham and Everton keeping finding ways not to win.  A 1-1 draw today did not serve either team.  Their only consolation is that that Manchester United share their predicament as clubs who are woefully underperforming.  This week Manchester United lost to Bournemouth leading to their worst start to a league campaign since way back in 1990. 

For Everton the next two games may decide the fate of their manager since they are both against two of the current bottom three games.  If they do not do well against these teams, they will fall into the relegation places and then face a spate of top teams.  Tottenham face off against in-form Sheffield United, a newly promoted team who is currently one of the surprise packages and who are currently occupying a Top 6 position, which is where Tottenham were expected to be.
There was the matter of a 5-0 win in the Champions League at home against Red Star Belgrade that briefly halted the torment but that came after a 7-2 home loss against Bayern Munich.  Ironically, Bayern's 5-1 shock loss in the Bundesliga today saw their manager Niko Kovacs leave, and yet Mauricio Pochettino and Marco Silva of Everton hang on by a thread in their respective jobs.  So does Ole Solskjær of Manchester United.  If Ole goes, Manchester United will be gunning for Mauricio Pochettino.  Ironically Spurs had slapped a £50 million price tag for compensation should United want to strike a deal to take the Spurs manager away.  Now Spurs cannot fire Pochettino because then they stand to lose that compensation and they have to pay compensation for the remainder of Pochettino's 5 year contract.  Things could not be more messed up for them.
The dark clouds continue to hover and just to add more spice and uncertainty in the air, Jose Mourinho announced this week to manage again in the Premier League.  That has got things jittery in Arsenal also, and while the Gunners sit in 5th place, Arsenal fans expect their team to be in the Top Four given their high profile investments in new players this year. 

It may well be that the terrible injury to Andres Gomes today may cause the Everton team to unite and start playing as a team, but the horror show that is the current Tottenham team still have much to do in order to gel.  Why Mauricio Pochettino keeps playing an out of form and maybe out of touch Christian Eriksen is beyond belief - there was no forward threat or killer passes from Eriksen and on many occasion it was stray passing from Eriksen that led to turning the ball over to Everton.  Yet all these giveaways did not hurt Tottenham, Everton hardly had a sniff on goal, that is until the shock of the broken ankle and Spurs red-carded down to 10 players, awoke the Everton team to at least tie the game.

The question is who will want to watch what is currently looking like a documentary about failure. People may be OK to watch something sensational that itself maybe a negative subject, but they do not want to watch a reminder of how to shoot oneself in the foot.  That is what Maurico Pochettino effectively did by not taking Eriksen out.  Some of his decisions are beginning to be questioned, especially the sale of Kieran Trippier, which has not solved the right-back problem, moreoever Athletic Madrid fans absolutely love what Trippier is doing for them - so under a new manager he is thriving.  Not that if a new manager arrived at Tottenham like Jose Mourinho, would a player like Trippier be on his team.
Maybe Spurs may benefit from having Jose Mourinho take over but not before it creates a higher order level of unrest in the Tottenham locker room.  Yet Pochettino has not yet learned the art of a master tactician, that Mourinho has won titles but also has been fired for.   So no one knows when this horror show will have its ending and whether Spurs can turn around their season.  It does seem that Mauricio Pochettino played his part in things he has said, which could be enough to destabilize a team.
As empathic as Son Heung-Min's remorse was and equally the remorse shown by Serge Aurier, the extent of that inconsolable display of emotion questions whether either player can hold up in the face of adversity.  On the look of it, it was not either Aurier or Son's tackle that caused the actual break, but the tripping incident did not help.  More importantly one has to ask why Son Hueng-Min brought Andres Gomes down in the first place.  If it was retaliation for an accidental elbow to the face just minutes earlier, it puts into question whether Pochettino has instilled any steel into this Tottenham team.  He has instilled hard work, but the top teams have a ruthless nature about them and they are not thin-skinned.

Moreover Everton have even more to cry about than Tottenham, because there were some awful VAR decisions that yet again favoured the Tottenham team.  The Deli Alli handball was not deemed a penalty, despite the VAR officials taking a massive amount of time to come to their decision.  Where VAR makes sense as a secondary layer of getting decisions right, that it is now beginning to get decisions wrong and seem to be in place to vindicate the referee's on-field decision, those that watched the game know there is much more to iron out, especially in terms of consistency of decision making.
Thankfully Spurs get Red Star Belgrade again as they travel to Serbia in the Champions League.  Red Star turned out to be a far worse team than even Tottenham is currently and they capitulated badly - so Spurs will hope that they will do so again.  Yet it is a puzzle that awaits them next Saturday and Sheffield United should be credited in playing strategies and tactics, that a manager like Pochettino is currently being credited. So what is Chris Wilder doing as an English manager that a celebrated manager like Pochettino cannot seem to get right?
"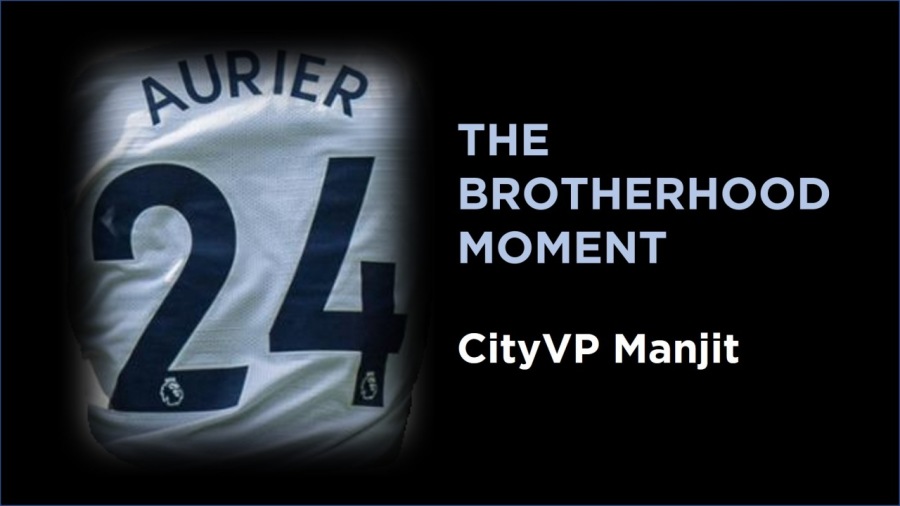 The Brotherhood Moment
For once it was the right result for the right rea ...
1 year ago · 2 min. reading time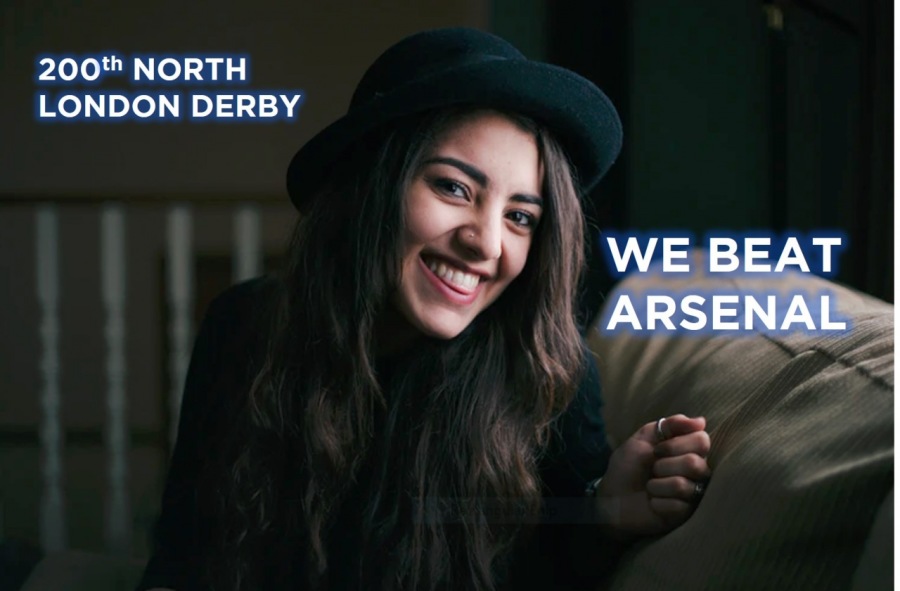 We Beat Arsenal
We beat Arsenal. · Did we beat Arsenal? · Spurs le ...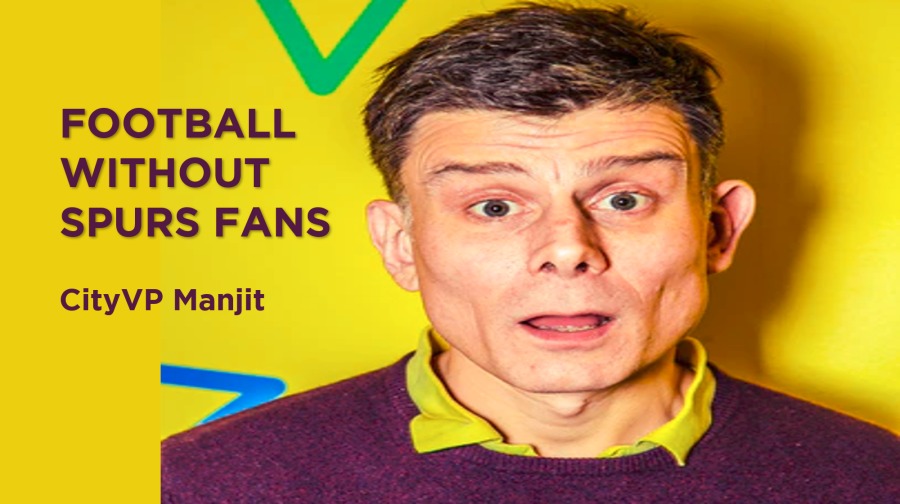 Football Without Spurs Fans
Finally football has returned after the lock-down ...
You have no groups that fit your search