10 months ago · 4 min. reading time · visibility 0 ·
Vol:14: Minions of Midas • Alex Ryder • Nothing Ventured (Novel)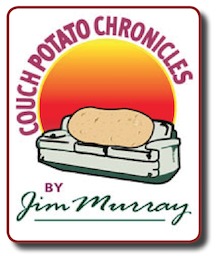 Since I am watching a lot of series as opposed to movies, I'm probably only going to post a column every couple of weeks over the next while. Also because I've gotten a little busy with real work, have recently joined a new blog site and am doing some experimenting to see what attracts attention there. But quality, as the saying goes is not quality.
The Spud Rating System
NO SPUD 4U - Crap • ONE SPUD - OK Time Waster • TWO SPUDS - Worth Watching/Reading
Minions of Midas (Netflix) 2 SPUDS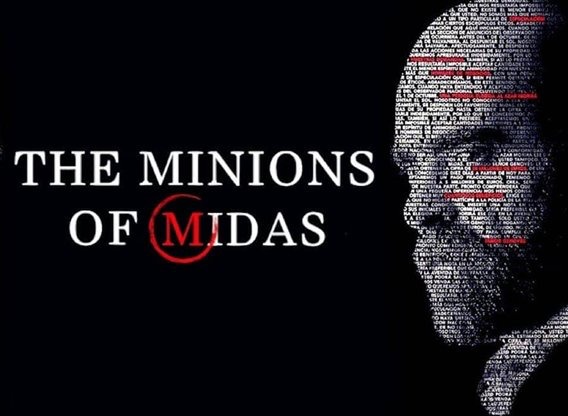 This is a Netflix original series, that consists of 6 hour-ish episodes telling a single story. On the surface, it's a rather ingenious blackmail story, but as it goes along it gets a bit deeper, and more interesting.
In actual fact it becomes a kind of future tale set in Madrid and based around the newspaper publishing business.
What I liked about it was a lot of the ingenuity that went into the plotting of it, and how it managed to keep your interest without actually feeding you something I call 'obvious clues for the hard of thinking'. The folks who did this want you thinking all the time and that's the thing that holds your interest.
This is dubbed in English, and it's not half bad as those thing go. A couple of the bit parts are done rather awkwardly but the main characters are dubbed very well.
Again I put on the subtitles, and here and there, you kinda get the feeling that these people were just making shit up to impress someone with their dialogue writing skills. Too bad they weren't all that impressive.
This is just barely a 2 Spudder, But it's worth looking at if you're interested in what's going on in Spain, TV series wise.
Alex Rider (series) & Operation Stormbreaker On Prime: 2 SPUDS Each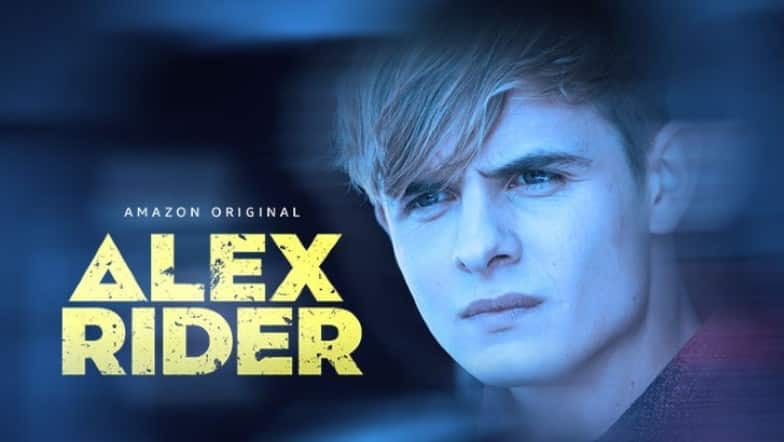 OK so I started watching the series first, because I did not know that 14 years earlier they had actually made a movie based on the same character, but, obviously with a different actor in the title role.
The good news is that both the series and the movie are A) A hell of a lot of fun to watch, b) Well put together and C) The kind of stuff you can watch with your kids and actually enjoy.
Alex, is a kid who was, orphaned at a young age and sent to England to live with his uncle who was an MI6 spy. Over his early teenage years he was subtly trained by his uncle and possessed, at the age of 16, all the skills of your basic special forces commando. And once you have bought into that you can just sit back and have some fun in front of the TV for a change.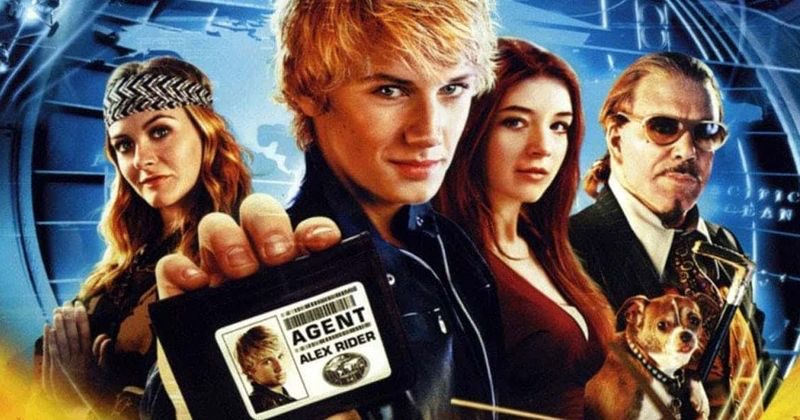 The series is more straight ahead, slightly slower paced, action adventure thing. The movies is a bit of an homage to the James Bond films, which one can assume they were trying to spin into a series of Alex Rider movies. The cast of this film is a who's who of British movie people and crazy old Mickey Rourke as the arch villain of the story.
I don't reveal plots, but the movie plot is very James Bondish and the series plot a little less so, but close enough for cowboys, as they say.
I would not be surprised to see this series get another season at least.
Nothing Ventured by Jeffrey Archer 2 SPUDS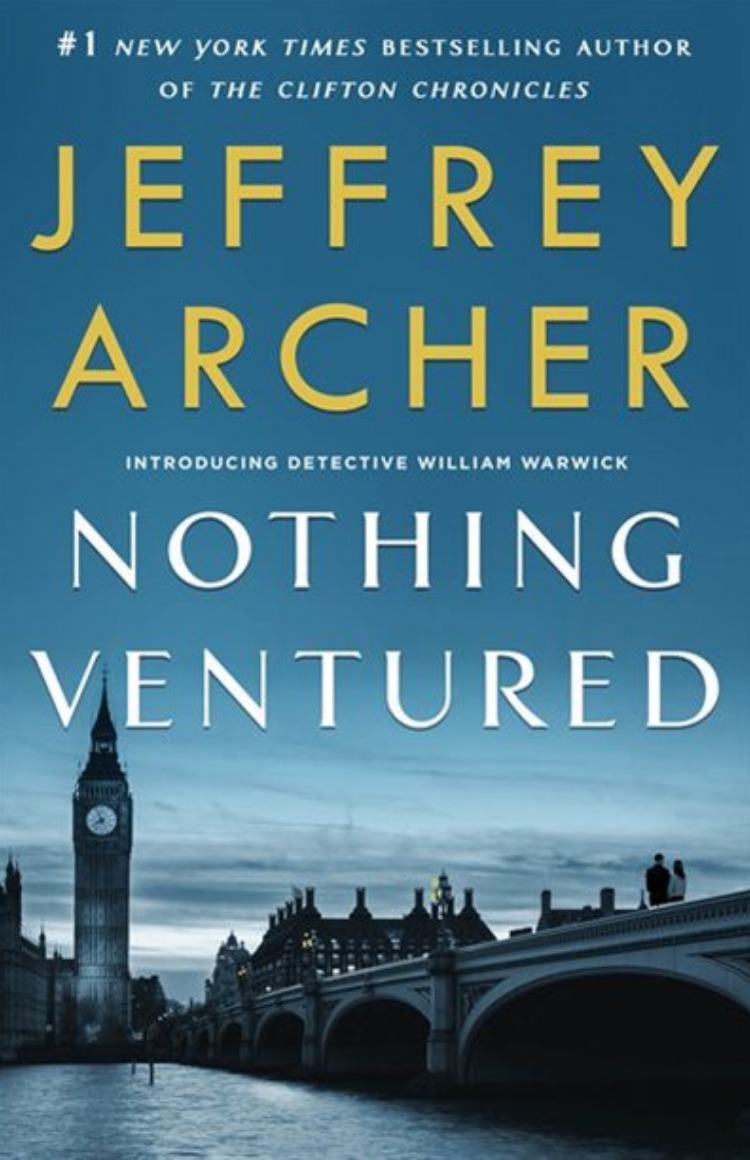 Jeffery Archer is one of the best Brit authors out there. But oddly enough I have never read any of his stuff. So I picked this one up as part of a 2 for $15 deal at Indigo.
It's essentially the story of a young Brit name William Warwick, and from the back cover notes, this character appears to be the beginning of a new generation of Archer serialized novels.
This was all news to me because I have never read his stuff before. The online blurb that I got when I searched for the William Warwick series was this:
"Jeffrey Archer's thrilling new series, a must-read for fans of The Clifton Chronicles, explores the life of William Warwick, detective and family man. The series will follow William through the ups and downs of his career as he battles against a powerful criminal nemesis and aspires to become Commissioner of the Metropolitan Police Force. The first book in the series, Nothing Ventured, sees William graduate from university and, against his father's wishes, decide to join the Metropolitan (Scotland Yard)."
I looked up the Cli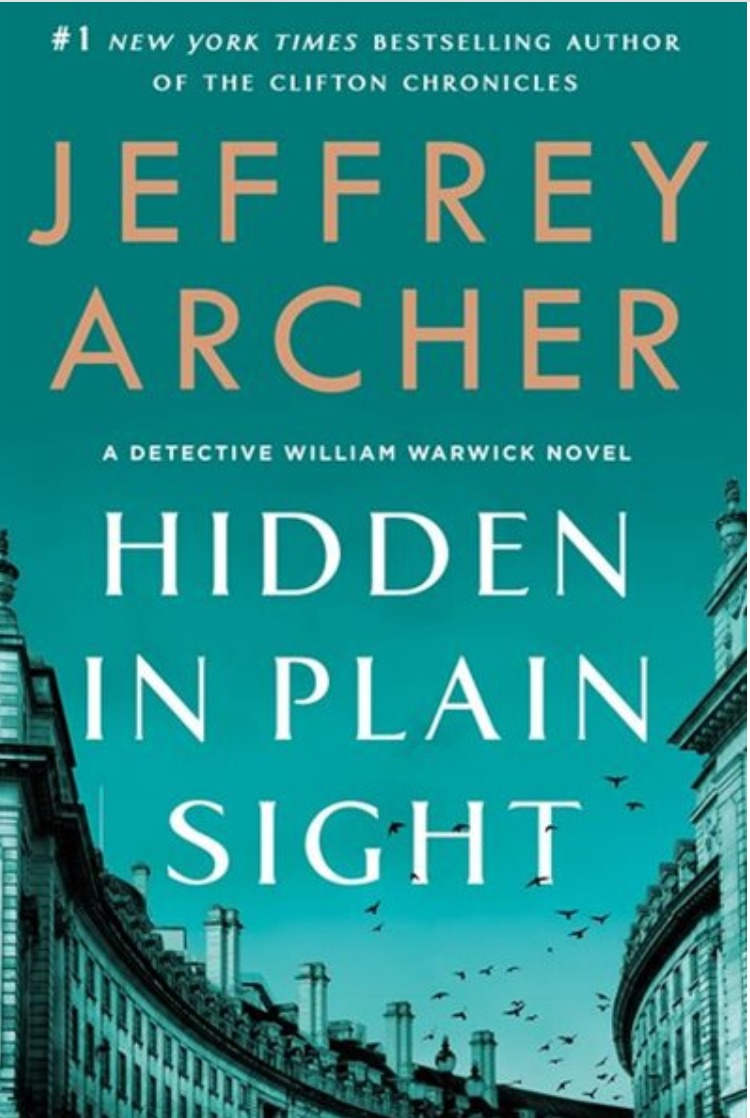 fton Chronicles and it very much appears to be some sort of family saga.
But this series is really a kind of melding of police procedural and legal drama. It starts out with young William Warwick coming out of university with a major in art history, but deciding instead of following in his father's footsteps and becoming a barrister, to join the Metropolitan Police force and then a little later to Scotland Yard as a detective in their rather small arts and antiquities squad.
The rest is all plot I won't reveal. But Mr Archer is a masterful writer and the pace of this book is just brisk enough to keep you reading and interesting enough so that you learn a bit about how cops in Britain do their thing.
The second book in this series is now available in hardcover. But since I tend to read in bed, I will wait for the paperback in January.
As I said this is the first in what should be an interesting series of thrillerish/procedurialish stories about young William
Alright, that's all I've got at the moment. Have great week.
Jim Murray is a writer, marketer, editorialist. reader, sports fan and TV watcher. He has been actively posting on social media since 1998. Jim is also a former ad agency writer and art director. He lives with his wife Heather in Canada on the Niagara Peninsula and does strategic and creative work for a small group of companies working to make a positive difference in the world.
Jim's Current Blog Streams Include:
The Couch Potato Chronicles (Entertainment Opinion & Reviews (Book, TV, Movies, Sports, Web)
Brand New Day (Environmentally Conscious Products, Services & Processes)
Muritorial (Social Commentary)
MurMarketing (Communications Advice)
Jim has also joined BizCatalyst 360˚ as a Featured Contributor
You can follow Jim:
On beBee: https://www.bebee.com/@jim-murray
On LinkedIn: https://www.linkedin.com/in/jim-murray-b8a3a4/
On Facebook: https://tinyurl.com/y97gxro4
On Bizcatalyst 360˚ https://www.bizcatalyst360.com/author/jimmurray/
You have no groups that fit your search