1 year ago · 4 min. reading time · visibility ~100 ·
VOLUME 10: Wisting (Acorn) • Spuditorial Network Vs Streamers • Stuff I Like On Netflix & Prime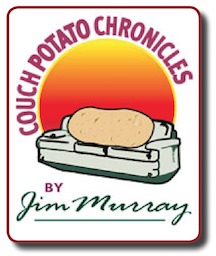 Winter is coming. Time for me to get back into long pants, learning to deal with needing to keep warm all day, and getting used to life lived more inside than out.
It's all good, though. My legs are getting stronger and I am starting to work on keeping balanced while free standing. It's kinda scary but no scarier than anything else I have had to get used to.
What is really coming home to me is that I am actually developing a level of patience that I never had before. because this is very much a race that is won by being slow and steady.
The Spud Rating System
NO SPUD 4U - Crap • ONE SPUD - OK Time Waster • TWO SPUDS - Worth Watching/Reading
Wisting (On Acorn) TWO SPUDS
Some of the best dramas I have seen on the streaming services have been from Scandinavia. Wisting is no exception.
The story is about a chief of detectives in a city in Norway not too far from the border with Sweden. He has been recently widowed and has two kids, one who lives in Thailand and the other who is an investigative journalist for a big time Norwegian news tabloid.
The father and daughter are brought together on the case of a serial killer who migrated to Norway from the US. And that's all I will tell you about that.
Scandinavian TV series have a way of kind of sneaking up on you and building their plots into fairly complex structures, sometimes without you even know it. Wisting does that very well, because it tends to focus on character and let the plotting roll out behind them.
Wisting, like a lot of other Scandinavian stuff showcases the bleak beauty of the surrounding and kind of makes you wonder, what the hell could be happening there, and yet there is always something.
The first season is 10 episodes and tells a whole story over the course of it, with a bit of a surprise ending, which was cool.
You can only get this series on a streamer called Acorn TV, which has a lot of good stuff, from different places including Australia, New Zealand, Scandinavia, Wales, Scotland, Ireland and of course Merry Old England.
Spuditorial: Rumours Of The Death Of Network TV Are Premature At Best
I watch a lot of TV on streaming services like Netflix, Prime and Acorn. This is mainly because I have been a network TV watcher for many moons and after a while it all kinda wears out on you.
Most of the programming I watch, besides sports, is dramatic and all geared toward the commercial break and the shows are structured accordingly. After a while, you start to figure out structures and then watching these shows becomes extremely predictable and dull.
When you watch series on streaming services the story structures are quite a bit different in that, for most of the stuff I'm attracted to at least, they are all geared towards the cliffhanger ending at the end of each episode, which gets you to the next episode. That's kinda predictable, but not so bad as having it happen five times within a 50 minute program.
Another big advantage that streaming programming has over network programming is in the freedom of expression that the characters all have. There's lots of swearing, because honestly that's how a lot of people talk, especially in high pressure situations.
A third advantage that the streaming programming I prefer has is that kind of 'go for the throat' attitude towards both criminality and politics, which, one could argue, are really not all that different from each other.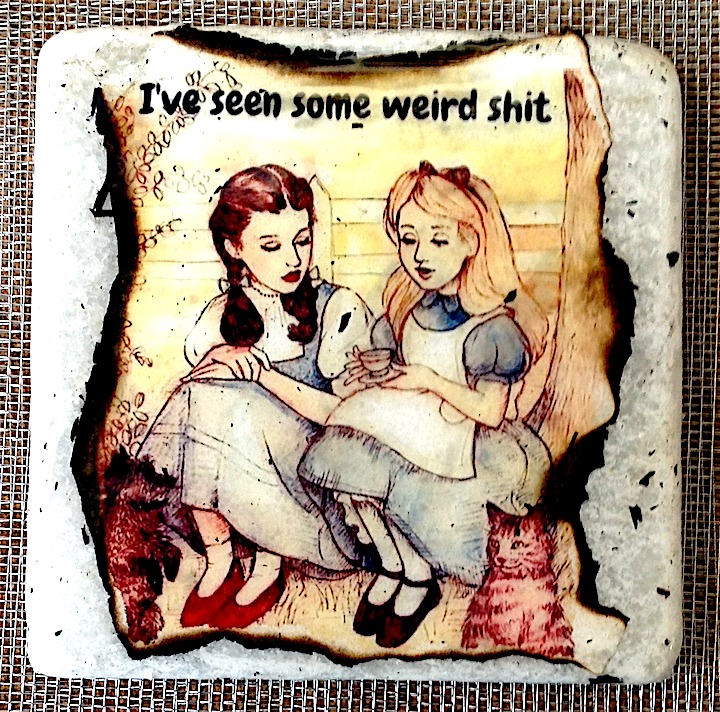 Now I'm not saying that the streaming service are going to take over the world of TV. Not just yet anyway. Because my favourite TV and Marketing pundit,. Bob Hoffman, in his latest newsletter pointed out
The average adult spent 4 hours and 30 minutes a day watching traditional TV in Q2 2020. The average adult spent 1 hour and 6 minutes on streaming.
The growth of streaming has been quite substantial and impressive, but it still constitutes only 25% of video viewing.
Remarkably, streaming services (Amazon Prime, Apple TV, Disney+, HBO, Hulu, and Sling etc ) bought over a quarter billion dollars of ad time on traditional TV in the past 12 months to promote their products. That's gotta tell you something.
I have a theory about why the network TV core stays so strong. It's in three parts.
1. People who have cable and have had for years don't think of costs in the same way as people who don't have it. They have gotten used to paying for it, and to these people streaming services are just more cost.
2. A lot of people who have cable, but have it as part of a package with their Internet and cell phone or land line and like these idea of being able to see everything on any device they choose.They also like the archives that most large cable services provide. They simply don't want to either add expense or go through all the hassle of changing their account, because the time you spend dealing with cable companies is both hellish and time you will never get back.
3. The people who just don't give a shit about the programming. They're just in it for the news and weather and maybe the sports.So they are happy with basic cable and think of it as a money saver.
I personally fall into category 2 with a little bit of 3. Going to a complete streaming environment, I would always feel like, in order to get my money's worth out of these services, I'd have to watch a hell of a lot more TV than I do.
Bottom line is that the networks aren't going anywhere, and if they do it will be in more direct competition with the streamers. Which, if you dig around a little, is where they are already starting to go. Look for some big acquisitions in that area coming up.
Stuff I Like On Netflix & Prime

These are all 2 SPUD series that I have seen lately and recommend highly:
NETFLIX:
You Cannot Hide (Mexican/Spanish thriller series)
Silver Spoon (Russian cop series)
Sons Of Anarchy (Biker series)
Yankee (Mexican drug series)
The Protector (Turkish fantasy series)
BioHackers (German sci-fi series)
Ingubernable (Mexican political series)
Occupied (Norwegian political series)
PRIME
Murder City (British cop series)
The Marvellous Mrs Maisel (Showbiz series)
Bosch (US cop series)
Mozart In The Jungle (US Music drama series)
Goliath (US legal series)
Carnival Row (British fantasy series)
The Informer (Israeli spy series)
White Dragon (British Drama)
MOVIES ON NETFLIX
I saw this on Facebook today and thought I would pass it along.
It's titled 40 Very Best Movies on Netflix Canada You Haven't Yet Seen
Have great week.
Jim Murray is a writer, marketer, editorialist. reader, sports fan and ] TV watcher. He has been actively posting on social media since 1998. Jim is also a former ad agency writer and art director & ran his own creative consultancy, Onwords & Upwords, from 1989 until recently when he closed it and opened a freelance enterprise called MurMarketing. He lives with his wife Heather in Canada on the Niagara Peninsula works with a small group of companies working to make a positive difference in the world.
Jim's Current Blogs Include:
The Couch Potato Chronicles (Entertainment Opinion & Reviews: Book, TV, Movies, Sports, Web)
Brand New Day (Environmentally Conscious Products, Services & Processes)
Skinny Dipping In The Lava Flow (Social Commentary)
MurMarketing (Communications Advice)
You can follow Jim:
On beBee: https://www.bebee.com/@jim-murray
On LinkedIn: https://www.linkedin.com/in/jim-murray-b8a3a4/
On Facebook: https://tinyurl.com/y97gxro4
You have no groups that fit your search