1 year ago · 5 min. reading time · visibility ~10 ·
VOLUME 11: Trial of The Chicago 7 • The Girl In The Spider's Web • Mystery Road Movie • The Mandalorian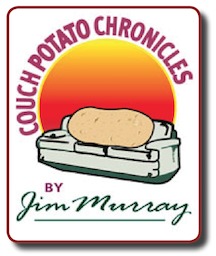 Today, I completed my accelerated rehab course at Hotel Dieu Shaver. I had a couple of really great people to work with and they taught Heather how to spot for me as I spend the next four months going it on my own. Today, I did the longest single walk I have ever done on the walker. It wasn't pretty and it was exhausing, but I learned a lot about how I should be doing this stuff. The key going forward is to apply it. But I have been doing that ever since I got into this predicament and this kind of learning is becoming second nature to me. In point of fact, though it will; be good for me to start taking more responsibility for my rehab. The student becomes the teacher and all that.

The Spud Rating System
NO SPUD 4U - Crap • ONE SPUD - OK Time Waster| •TWO SPUDS - Worth Watching/Reading
The Trial of The Chicago 7 (Netflix) 2 SPUDS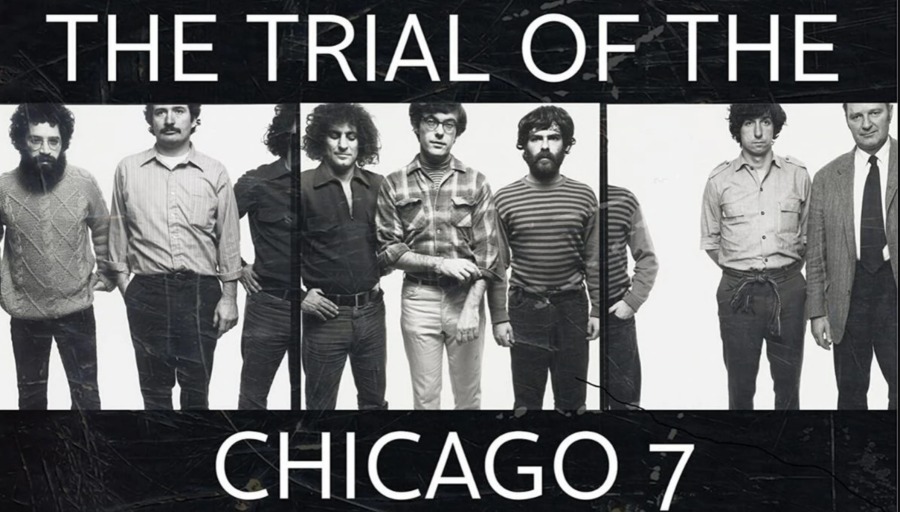 Any time you have a movie or series written by Aaron Sorkin, you can be sure that it will be worth watching, just for the amazing writing alone.
But when you have a movie that is also directed by Mr Sorkin, well, fact is that I have never really seen one of those, although he did direct one other film called Molly's Game, in 2017. So instead of being prepared to be blown away, I was a little bit curious as to just how good this movie would look and how it would flow.
As it turned out, I didn't need to be worried about it at all, because this movie was everything I thought it would be and a bag of chips.
It was beautifully paced with great performances up and down the cast, and a story that brought back a lot of memories of some of the very early stoned out conversations I would have with people and protest poems I wrote back in the day before computers.
For anybody who is on the younger side, this film is about the trial of a bunch of political activists who created a huge amount of turmoil back in 1968 at the Democratic National Convention in Chicago. Most notably among them were Abbie Hoffman, Jerry Rubin and Tom Hayden and their lawyer, William Kunstler.
This movie concerns itself primarily with the 150+ day trial of these activists in Chicago. If this is to be believed as anything close to historically accurate, this trial was a completely whitewashed-by-government event, where the presumption was guilt and the conclusion was, well guess what.
But it's not so much about the trial as it is the motivation for the protest in the first place, which was against the thousands of American lives lost to that point by foolish and imperialistic US involvement in the Vietnam war.
Movies like this really help to balance your perspective regarding the events that transpire in the US from time to time and just how powerful government can be when it comes to defending itself against protest movements that manage to gain some traction with the people.
So there are a lot of reasons to check this film out and a lot of reasons to check out Aaron Sorkin. Because this guy has been amazing since like forever.
Mr Sorkin's IMDB page
https://www.imdb.com/name/nm0815070/?ref_=nv_sr_srsg_0
The Girl In The Spider's Web (Netflix) ONE SPUD
Tonight, I was really bushed from my rehab and trying out walkers so I got out of the chair early and split up my viewing of the World Series with a Netflix flick.
I don't watch a lot of movies these days. And it has nothing to do with the quality of them. Well maybe a little. But my interests run more toward series programming. However, when I saw The Girl In The Spider's Web on Netflix, I thought, what the hell.
So…first of all I am a huge fan of the books in the Millennium series, upon which this film is based. six in all so far, (the first 3 by Stieg Larsson, the next 3 by David Lagercrantz, who tookover the franchise when Mr Larrson passed away). I have actually seen all the various attempts at turning them into feature films. All of which, this one included, come up woefully short of capturing the true spirit and intent of the original works from which they were adapted.
This film very much appears to have left out a good deal of the story line that made the book so compelling, opting instead to make this a slick looking action thriller.
If you have never read these books, and I highly recommend them to anyone with a functioning brain, they are excellent. But the stories are complex and, IMHO, much, much better suited to an 8 to 10 episode series than they are to a two hour movie, which is something that is evidently in the planning stages at the moment.
Also, if you have never read these books, and you watch this movie, you might see that these are a bit short of character backstory, which really forms the backbone of the novels.
I know. I know. A movie is a movie. And I guess I just feel like these books were so good that they deserved much more in the way of adaptation than they have been given so far.
I won't go into all the details of the story, other than to say that the main character, Lisbeth Salander is a world class computer hacker and all round badass. In this flick she is played by Claire Foy. In other movies she was played, and much more convincingly by Rooney Marra. She's hired to get back a stolen computer program and finds out that the head of the bad guys is someone she knew in another life.
As thrillers go this wasn't bad. It's very slick and has a lot of action and if you like that kind of thing you might like this. I just have problems getting around how much they had to cut out of a great book to make a so so action thriller.
Here's the Netflix blurb on it if you're interested
Mystery Road (The Movie) Prime (2 SPUDS)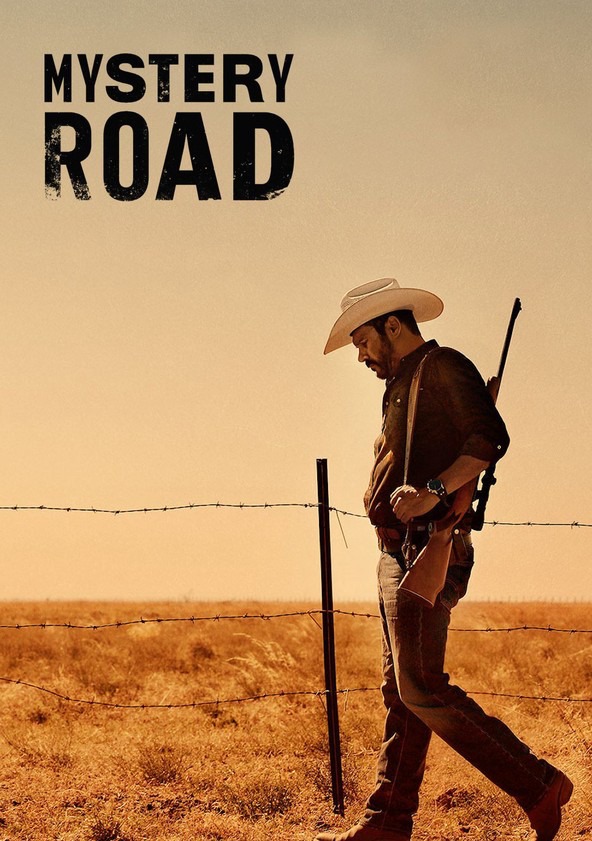 I am currently watching the second season of the Aussie drama, Mystery Road, on Acorn. But last night when I was roaming around I noticed that it was also listed on Prime, only it was what I can only assume was the 2 hour pilot for the series.
Anyway, if you read my review of the series, the pilot is really just more of the same, only in a contained 2 hours.
Also, today I found an even earlier version of this series called Goldstone, which you can see on Netflix.
The Mandalorian on Disney+ (2 SPUDS)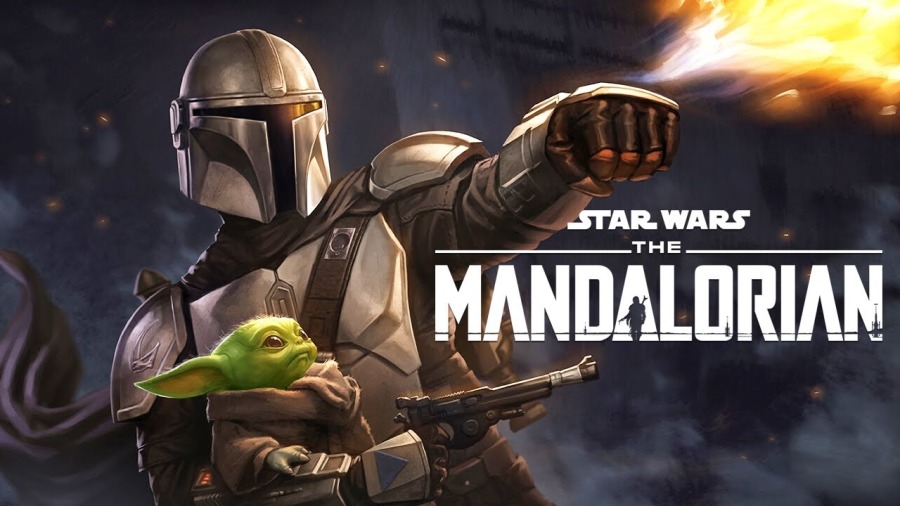 I just found out today that I have Disney+ on my Ipad. For some strange reason I never really noticed it before, because it was on page 4 of my apps pages and I never looked there.
Disney+ is pretty cool. Has all the Disney stuff you would expect, but it also has a lot of stuff from Marvel, Pixar, National Geographic and of course, Star Wars. So last night I started watching the first season of The Mandalorian.
The Mandalorian is a kind of cyborgish (part human/part machine) bounty hunter who cruises the planets looking for bad guys to bring in for the bounty.
Not sure what he spends his money on, because he doesn't seem to eat or have any vices, and lives mostly on his ship.
In fact, all he really seems to do so far is hunt bad guys. But I'm sure his character will be dimensionalized as I roll along with the series.
This is your standard Star Wars series. Incredible CGI effects, all kinds of weird and wonderful toys and weapons and your motley crew of alien characters.
For sci-fi fans, like me, this is pure eye candy, which I hope will go a bit deeper into character development, as we go along. It appears to be set at least a couple centuries before the original Star Wars, because one of the key characters is a very young Yoda.
I have watched two episodes and this is really decent sci-fi with amazing production values.
Alright, that's all I've got at the moment. Have great week.
Jim Murray is a writer, marketer, editorialist. reader, sports fan and TV watcher. He has been actively posting on social media since 1998. Jim is also a former ad agency writer and art director. He lives with his wife Heather in Canada on the Niagara Peninsula and does strategic and creative work for a small group of companies working to make a positive difference in the world.
Jim's Current Blogs Include:
The Couch Potato Chronicles (Entertainment Opinion & Reviews (Book, TV, Movies, Sports, Web)
Brand New Day (Environmentally Conscious Products, Services & Processes)
Skinny Dipping In The Lava Flow (Social Commentary)
MurMarketing (Communications Advice)
Jim has also joined BizCatalyst 360˚ as a Featured Contributor
You can follow Jim:
On beBee: https://www.bebee.com/@jim-murray
On LinkedIn: https://www.linkedin.com/in/jim-murray-b8a3a4/
On Facebook: https://tinyurl.com/y97gxro4
On Bizcatalyst 360˚ https://www.bizcatalyst360.com/author/jimmurray/
You have no groups that fit your search