Blogging
>
Jim blog
>
Volume 12: A Brand New Energy Day For America • Geothermal Energy For Greener Buildings • A Brand New Energy Day For America • GZero Media
Volume 12: A Brand New Energy Day For America • Geothermal Energy For Greener Buildings • A Brand New Energy Day For America • GZero Media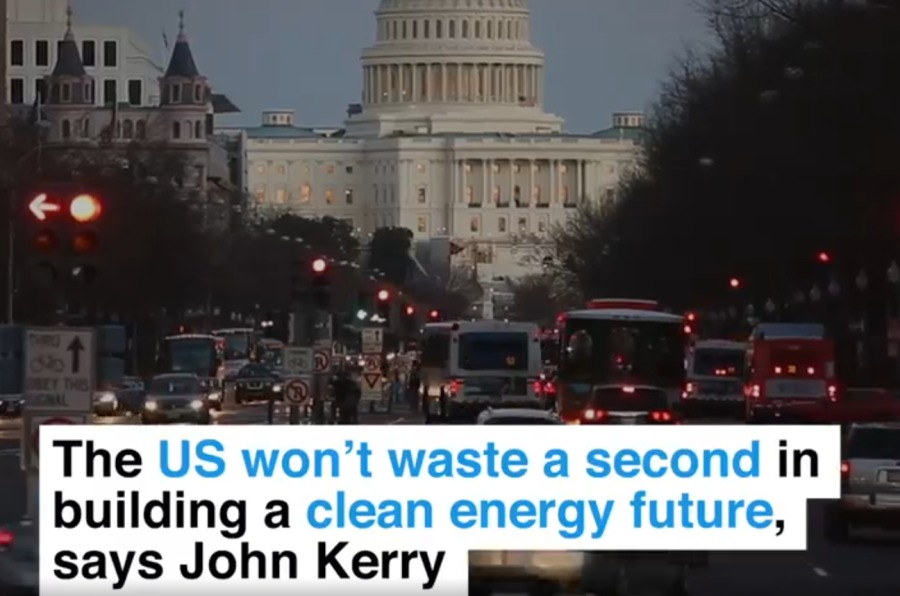 One of the first actions that Mr Biden took was to re-join the Paris Climate Accord. One of the other things he did was call our Prime Minister, Justin Trudeau and encourage him to get Canada back on track for its Paris Accord greenhouse emissions goals.
Slowly but surely, the world is going to see the US start to turn the corner away from major support for the fossil fuel based industries, into the enactment of a version of the infamous New Green Deal that people like Bernie Sanders and Alexandria Acasio Cortez were pushing hard for.
This is good news for the world because it will mean an acceleration in the development of technology improvements across the spectrum of renewable energy sources, because this is what America has always been good at.
Will it save the world? Not necessarily, but once the US gets up to speed, it will most certainly encourage renewable companies to expand their businesses around the globe, to help countries that need help. And once again, American ingenuity can make a major positive difference in the world.
There are literally trillions of new profit dollars and tax dollars to be made here, as well as thousands of new good paying energy sector jobs to be created on top of the biggest benefit, which is the slowing of climate change.
I am personally quite excited to see what this new government and large renewables segments in the US n the private sector will bring about.
I know that several large investment firms such as Black Rock and Fidelity are extremely bullish on the whole renewables sector.
What's going to be the most interesting is if the fossil fuel industry finally wakes up and starts developing renewables of their own, or if they just keep throwing lobby money at crooked politicians.
I have a feeling that maybe they could finally see the writing on the wall, and start diverting their vast energy research skills into areas of benefit to the world and not the opposite.
Subterra: Geothermal Energy for Greener Buildings

Maybe it's that energy sources like wind and solar have such a visible manifestation and are easier to understand that geothermal energy seems to be a poor cousin in the renewables market.
But that does not, by any stretch of the imagination mean that it is any less productive and useful in the world going forward.
What Is GeoThermal Energy
Quits simply, it is the energy that comes from radioactive decay heat from the earth's interior. The same heat that generates surface phenomena such as lava flows, geysers, fumaroles, hot springs, and mud pots.
This heat is produced, for the most part, from the radioactive decay of potassium, thorium, and uranium in Earth's crust and mantle and also by friction generated along the margins of continental plates.
It is estimated that the amount of geothermal energy within the earth is roughly three times the world's annual consumption of all types of energy.
Geothermal energy also has the advantage of being literally everywhere under the earth's surface, and can be extracted from just about anywhere you can drill down to it.
Subterra
Subterra Renewables is one a quickly growing group of companies who are using geothermal energy extraction to power all kinds of things on the earth's surface.

Subterra specialized in creating geothermal energy systems for buildings and partnering with developers to create highly energy efficient 'built environments', primarily through the application of geothermal extraction top power heating, cooling and hot water systems.
In short, Subterra could be considered a utility company, because the systems they create are owned and serviced by them.
Subterra is a well-financed Canadian company and has built an excellent reputation for environmentally responsible building. Most of their work is done in Toronto, but as they acquire larger developer clients their activities will expand across Canada and beyond.
Currently there are close to 300 major companies engaged in various aspects of the geothermal energy development. It's one of those quiet industries that is basically growing like a weed.
https://www.subterrarenewables.com/about-us
GZero Media: One Of My Trusted Information Sources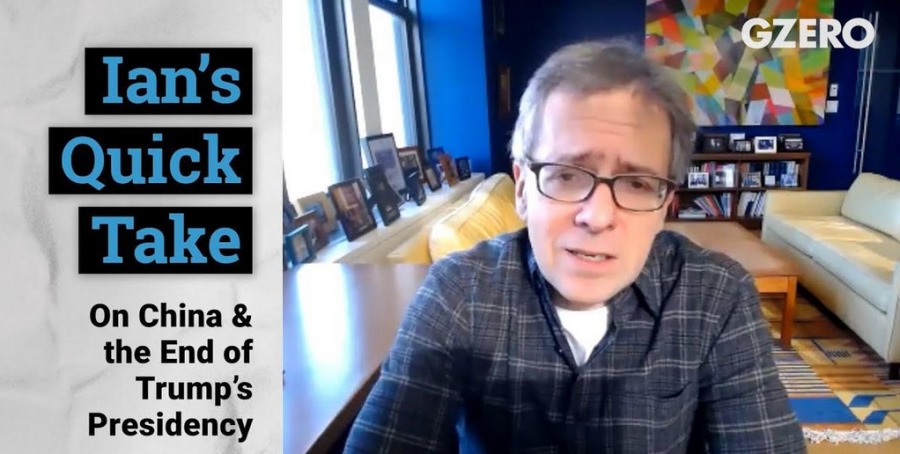 Here's an interesting article from Ian Bremmer who is one of the better informed people on the planet.
I listen to him at least once a day to find out what's going on in the world beyond my own back yard, and through his intelligent and objective commentary, always learn a lot.
Like anyone with a solid world view, he too us keeping a close eye on the environment and sustainable matters of all kinds.
https://www.gzeromedia.com/living-beyond-borders-podcasts/podcast-can-sustainable-investing-save-our-planet
Here's the link to his site, where you can sign up to get his broadcasts that include, news and interviews with a lot of important people. https://www.gzeromedia.com/
More Reading
You can access other posts in this series here: https://tinyurl.com/y5n2hks5
Jim Murray (that's me) is a writer, marketer, editorialist, reader, TV watcher. I have been actively posting on social media since the early 2000s. I live with my wife on the beautiful Niagara Peninsula work with a small group of companies working to make a positive difference in the world.
My blogs are all accessible on beBee.comhttps://www.bebee.com/@jim-murray
I am also a Featured Contributor at Bizcatalyist 360˚
You can follow me:
On beBee: https://www.bebee.com/@jim-murray
On LinkedIn: https://www.linkedin.com/in/jim-murray-b8a3a4/
On Facebook: https://tinyurl.com/y97gxro4
On Bizcatalyst 360˚ https://www.bizcatalyst360.com/author/jimmurray


You may be interested in these jobs
Found in: Jooble CA - 1 day ago

---

PARTNER RECRUITMENT CANADA

Montréal, QC, Canada

Full time, Temporary

Description de l'annonce:Responsabilities: · From high level requierement, the candidate will be responsible for the design of unit design and unit implementation · By respecting independence condition, the candidate will be responsble for design and code review · The candidate w ...

Found in: beBee S2 CA - 9 hours ago

---

Marriott International

Calgary, Canada

OTHER

Job Number 23054331 · Job Category Rooms & Guest Services Operations · Location Calgary Airport Marriott In-Terminal Hotel, 2008 Airport Road NE, Calgary, Alberta, Canada VIEW ON MAP · Schedule Full-Time · Located Remotely? N · Relocation? N · Position Type Non-Management · JOB S ...

Found in: Talent CA - 7 hours ago

---

Central 1

Toronto, Canada

Full time

What we offer: · Work-life flexibility · Hybrid work environment · One time allowance to set up your office for remote first employees · Variable annual incentive plan · Generous annual vacation allotment · Top-notch flexible benefits plan · Retirement Plan, matched contributi ...