11 months ago · 3 min. reading time · visibility 0 ·
VOLUME 12: Editorial: The Good The Bad & The Ugly Of TV • The Mandalorian Part II • The Queen's Gambit • The US Election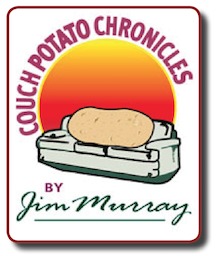 The Spud Rating System
NO SPUD 4U - Crap  •  ONE SPUD - OK Time Waster
TWO SPUDS - Worth Watching/Reading
The Good The Bad & The Ugly Of TV
As many of you know, I have been writing this column since 1998, and every once in a while I indulge myself with a bit of editorializing about the media I write about.
This is a post that resides on my WordPress blog site, along with a couple hundred other posts, many of which have to do directly or touch on the media I am interested in. I wrote it in 2017 and, like a lot of the editorializing I do, it seems to have a longer half life than the reviewing I do.
Anyway, I thought you might enjoy it.
https://onwordsandupwords.wordpress.com/2017/03/03/the-good-the-bad-the-ugly-of-tv/
The Mandalorian Part II on Disney+ (2 SPUDS)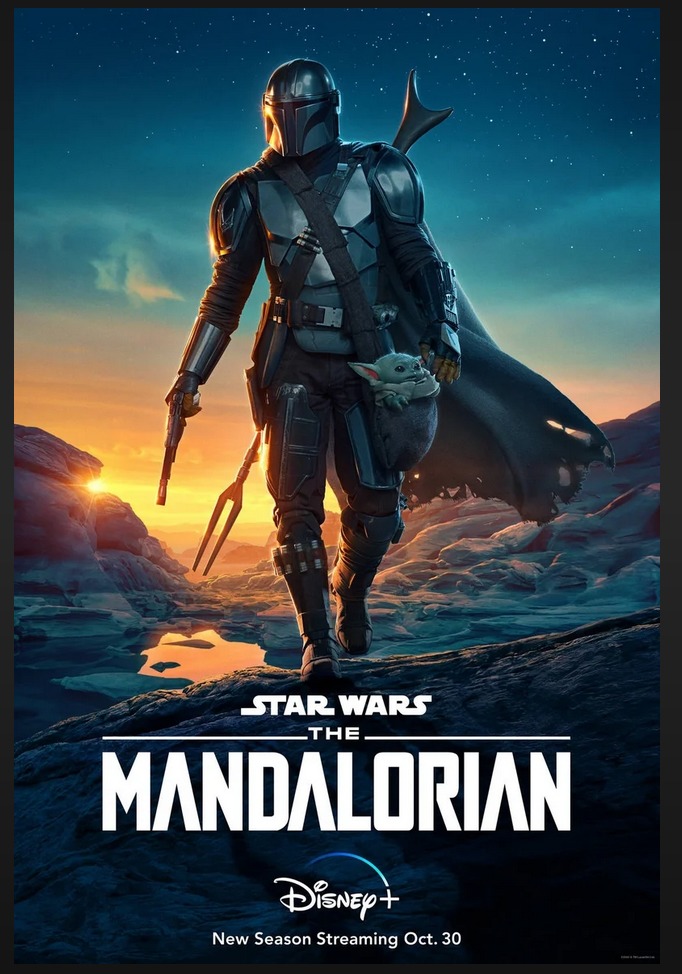 OK so I have seen the entire first season and two episodes of season 2 of this series, and honestly it's the best Star Wars series I have seen.
What's interesting about it is that it's has a lot to do with the early life of one of one of the main characters in all of Star Wars, which is Yoda. And although I have looked, I cannot find any reference to what species he is or even if he is a she or something different.
This series created and pretty much written, produced and even, in some cases, directed by Jon Favreau, is outstanding on every level.
Of course when you have the might of Disney and Industrial Light and Magic at your command, it's a lot easier to pull off some pretty grandiose effects and there are no shortage of them in this series.
The Queen's Gambit on Netflix (2 SPUDS)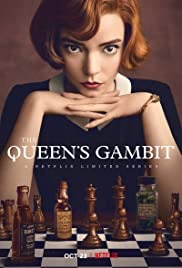 This is a 9 episode mini series that is the brainchild of producer director, writer Scott Frank, (Godless), and quite honestly it is one of the very finest Netflix series I have seen, and that's really saying something because Netflix is arguably the world's most prolific producer of TV series, mini series, docs and feature length movies.
The Queen's Gambit, for those of you who don't know, is a chess sequence, which can be taken as a metaphor for a lot of things, but in this case it is not. Because this series is all about a young female chess prodigy. Her name is Beth Harmon and she learns the game from the custodian in the orphanage where she was sent after a horrific car crash that killed both her parents back in the early 1950s.
The story is all about Beth's life, and her obsession with chess. But it's also about the world she eventually immerses herself in order to keep on beating more experienced players than herself.
This structure of this drama is letter perfect, balancing the character side with the chess side. And even though most of us watching wouldn't necessarily have a clue about what's going on, game wise, it is nonetheless riveting to watch.
Mr Frank is very obviously a chess aficionado who has a great understanding of the mindset of the people who are into this game at a hjgh level.
The part of Beth is a hard one to play, because of the manic nature of her character, but young Anya Taylor-Joy does an amazing job of making her Beth Harmon both wise and naive at the same time.
The Queen's Gambit and Mr Frank's other Netflix series, Godless, are both must see TV and highly recommended by moi.
The US Election, Or Neverending Story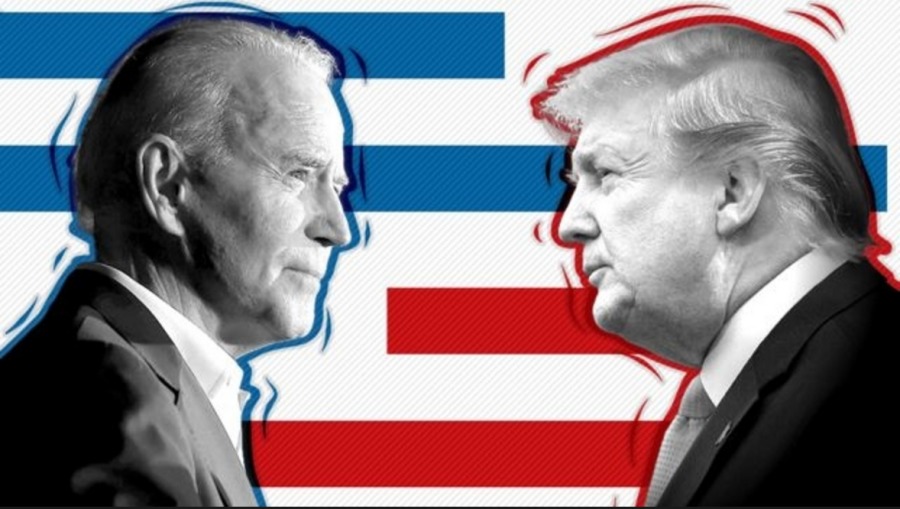 I'm not gonna say a lot about this because if I do it will turn in to a big gloat and I would feel bad for indulging it, which is what I would do big time.
All I want to say is that the US has created the situation where it can do all the things Trump promised but had no clue about or intention of delivering on. Everybody I know and care about is pleased as punch about what this will mean to Canada and the world going forward.
Hopefully it will be a period of massive course correction and regaining of positive perception that was so badly damaged by Trump and the Republicans.
It's not gonna be easy for Biden and the Democrats to pull of what has to be pulled off but at least the ship is pointed in the right direction now and the country will be governed by actual human beings, and not the greedy, entitled slime lizards that populated the Trump administration.
Alright, I'm sure you finished your coffee a few minutes ago. Have a great week.
******************

Jim Murray is a writer, marketer, editorialist. reader, sports fan and TV watcher. He has been actively posting on social media since 1998. Jim is also a former ad agency writer and art director. He lives with his wife Heather in Canada on the Niagara Peninsula and does strategic and creative work for a small group of companies working to make a positive difference in the world.
Jim's Current Blogs Include:
The Couch Potato Chronicles (Entertainment Opinion & Reviews (Book, TV, Movies, Sports, Web)
Brand New Day (Environmentally Conscious Products, Services & Processes)
Skinny Dipping In The Lava Flow (Social Commentary)
MurMarketing (Communications Advice)
Jim has also joined BizCatalyst 360˚ as a Featured Contributor
You can follow Jim:
On beBee: https://www.bebee.com/@jim-murray
On LinkedIn: https://www.linkedin.com/in/jim-murray-b8a3a4/
On Facebook: https://tinyurl.com/y97gxro4
On Bizcatalyst 360˚ https://www.bizcatalyst360.com/author/jimmurray/

You have no groups that fit your search