Blogging
>
Jim blog
>
Volume 19: Aptera:The First Mass Produced Solar Powered Car • The Future Of Mining from the ESG Perspective • Another Mayflower Heads For America
Volume 19: Aptera:The First Mass Produced Solar Powered Car • The Future Of Mining from the ESG Perspective • Another Mayflower Heads For America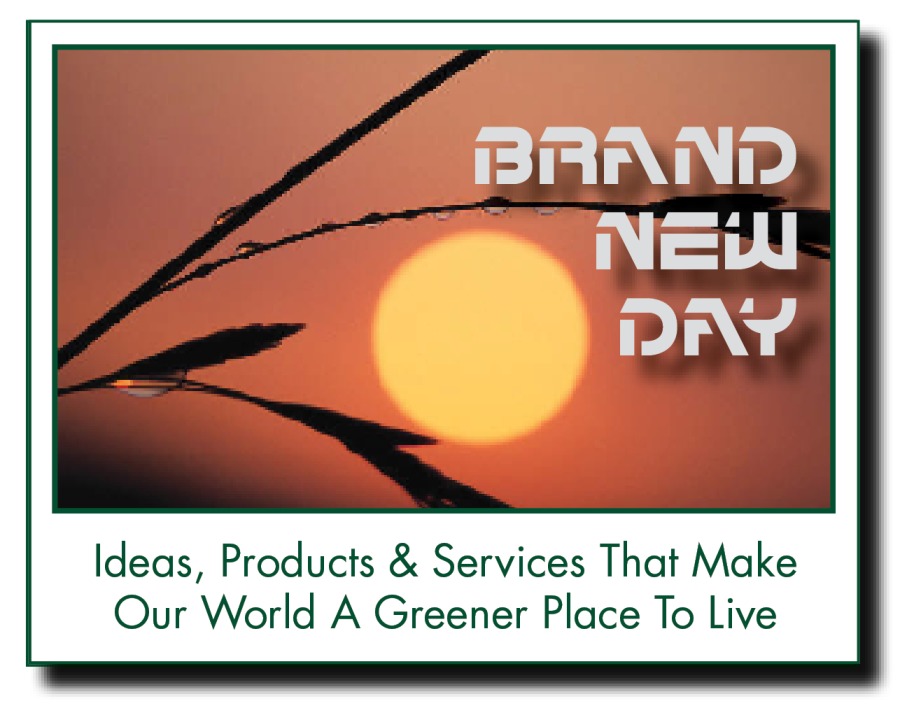 Aptera:The First Mass Produced Solar Powered Car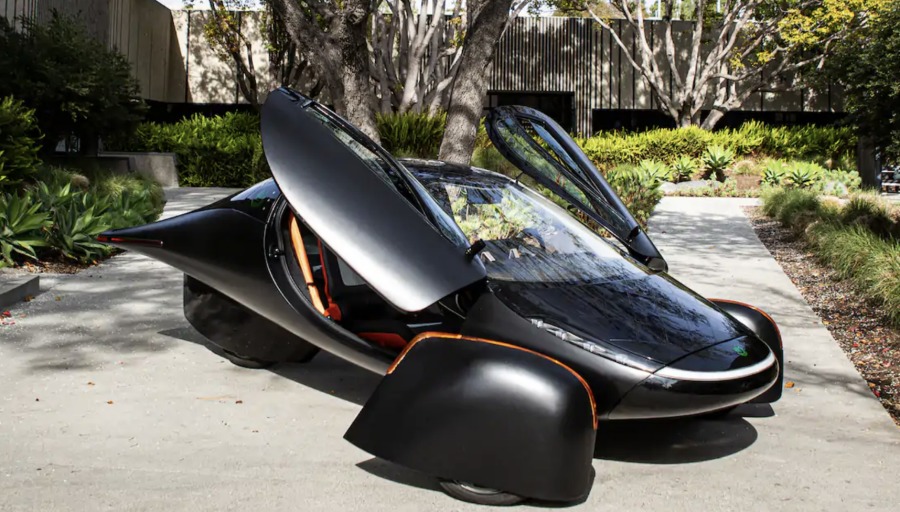 Aptera is a west coast company that has created the first solar powered commuter automobile.
This article in the Washington Post, does a pretty good job of explaining what this new twist on sustainability is all about..
Aptera Motors, a California company whose name comes from the ancient Greek for "wingless," is rolling out the first mass-produced solar car this year. It's a three-wheel, ultra-aerodynamic electric vehicle covered in 34 square feet of solar cells. The car is so efficient that, on a clear day, those cells alone could provide enough energy to drive about 40 miles — more than twice the distance of the average American's commute.
https://www.washingtonpost.com/climate-solutions/interactive/2021/solar-car/
Of course, Aptera is not the only company working in the area, There are a small bunch and, as the idea and consumer acceptance grows, we will, most certainly start to see more.
https://interestingengineering.com/7-companies-that-are-leading-the-way-for-solar-powered-cars
The Future Of Mining from the ESG Perspective.

This is an interesting opinion article on the future of the mining industry. Of course mining, as we all know is one of the biggest of the bad guys in the industrial world. Mining uses tons of water and energy, pollutes lakes, rivers and eventually oceans, takes finite and non-replaceable resources from the earth and, in a lot of cases is a high risk occupation for human beings.
Needless to say, this industry has a long way to go if it's going to clean up its act.
"We've witnessed a material change in the level of sophistication and understanding of the importance of ESG, and the risks and opportunities it poses to the mining sector. It's no longer just enough to tell a great story about a significant discovery or great production numbers. It's equally important to demonstrate how you're working alongside local communities, and how you're contributing to the low carbon economy transition and to the responsible sourcing of prime materials."
Aaron Amorosi, Partner, ERM
Scott Cavan, Relationship Lead, Watershed Partners
It's one thing to write articles about the need for the mining industry tyo change, but it's quite another to understand how the processes involved in the mining industry actually work towards ESG, (environmental and social governance).
Heavy industry all over the world is facing the same challenge. There is a horrendous amount of re-tooling that needs to be done in order to get these companies into a carbon neutral situation, if indeed it is possible at all.
This, in turn created a great opportunity for the metals recycling industry to really step up and become a much larger part of the solution. But that's a whole other story.
Another Mayflower Heads For America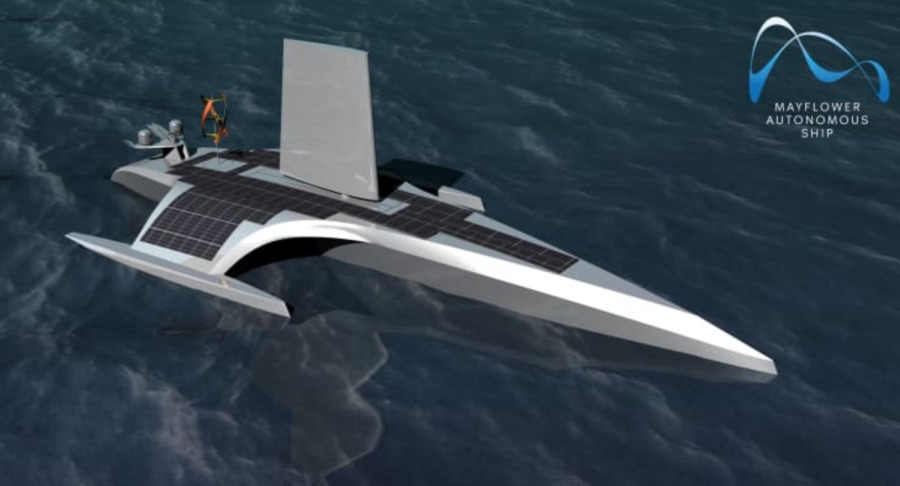 This month, not exactly sure when, first unmanned solar-powered boat will attempt to cross the Atlantic ocean. This Boat is called the Mayflower and it has been in development since about 1016.
But the trip, which will loosely retrace the path of the original Mayflower which sailed across the Atlantic some 400 years ago, isn't just going for the sake of the distance. It is also equipped with all kinds of testing equipment that will deepen our understanding of the ocean and the life that is supports.
This is an article from last year that explains the Mayflower trip in more detail.
https://www.cnbc.com/2020/09/10/testing-begins-on-autonomous-mayflower-ship-ahead-of-atlantic-voyage.html
More Brand New Days
Here is an index to all the Brand New Day columns published to date. https://tinyurl.com/59huas7c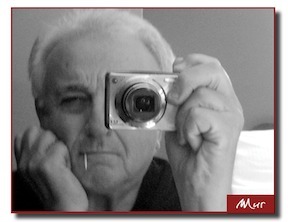 Jim Murray (that's me) is a writer, marketer, editorialist, reader, TV watcher. I have been actively posting on social media since the early 2000s. I live with my wife on the beautiful Niagara Peninsula work with a small group of companies working to make a positive difference in the world.
My blogs are all accessible on beBee.comhttps://www.bebee.com/@jim-murray
I am also a Featured Contributor at Bizcatalyist 360˚
You can follow me:
On beBee: https://www.bebee.com/@jim-murray
On LinkedIn: https://www.linkedin.com/in/jim-murray-b8a3a4/
On Facebook: https://tinyurl.com/y97gxro4
On Bizcatalyst 360˚ https://www.bizcatalyst360.com/author/jimmurray

You may be interested in these jobs
Found in: Jooble CA - 7 hours ago

---

Waste Treatment Solutions Ltd.

Nanton, AB, Canada

Full time

Overview · Languages · English · Education · No degree, certificate or diploma · Experience · Will train · Work site environment · Outdoors · Work setting · Staff accommodation available · Remote location · Various locations · Willing to relocate · Water and waste tr ...

Found in: Jooble CA - 2 days ago

---

Rogers communications inc. Jobs

Concord, ON, Canada

Freelance

Our Digital & Technology team wakes up every day with one goal in mind – to connect Canadians to the people and things that matter most. Collectively, we're proud to support 30 million Canadians each month. We manage a robust portfolio that champions the leading edge of technolo ...

Found in: Talent CA - 13 hours ago

---

Cooksville Dodge Chrysler Jeep

Mississauga, Canada

Full time

Job Duties · : Advise customers on the care of their cars and the value of maintaining their vehicles. · Scheduling appointments. · Dealing with customer's inquiries and concerns. · Follow up with the progress of each repair order during the day. · Handle telephone inquiries reg ...