1 year ago · 3 min. reading time · visibility ~10 ·
Volume 5: Something To Think About Before You Cast Your 2020 Vote.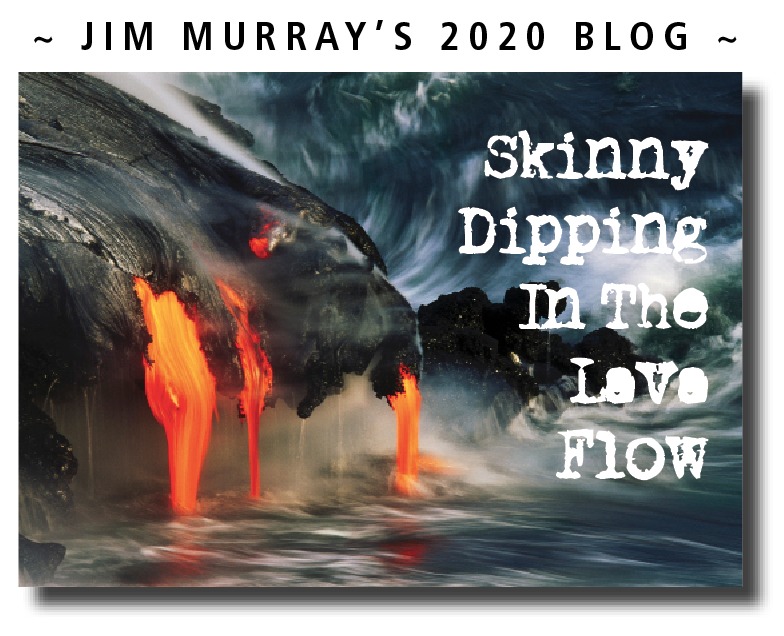 Every talking head with a voice in political media is telling you that this is the most important election in the modern history of America.
Looking at it from the outside, which as a Canadian, I do, that seems to be a true thing.
The Trump government very much appears to have been an epic failure in the eyes of just about everyone who is not a hard core American Republican, corporate CEO. or a dictator who is manipulating Donald Trump and beating him at his own game.
But that's just my opinion. And it doesn't really amount to anything at all since I don't have a vote or a real dog in this fight. However, my observations of America over the past 50 years or so leads me to believe that things tend to be much better for that country, when there is a democratic government in power.
But now that both of the main party conventions are over, and the electioneering kicks into high gear, there's really just one question that Americans need to ask themselves before they cast their precious vote. And they need to do without their political blinders on.
Did the Trump presidency deliver on the promise it made to Make America Great Again?
Now to answer this question honestly, and remember, this administration has been in business for almost 4 years, you need to be able evaluate that government. So here's a little questionnaire I created to help you do that.
1. Is America a safer country than it was 4 years ago?
2. Is America a more respected country around the world than it was 4 years ago?
3. Is the American economy in better shape than it was 4 years ago?
4. Is the American health care system better than it was 4 years ago.
5. Are you prouder to be an American than you were 4 years ago.
6. Are you more or less confident that you can have a good life in America than you were 4 years ago?
7. Do you see any real effort on the part of this government to create more opportunity for working people?
8. Do you believe that America is more or less racially tolerant than it was 4 years ago?
9. Do you feel that there is greater or less opportunity for your children than you did 4 years ago?
10. Do you feel that your government is responding to the current crises your country experiencing better than it would have 4 years ago?
11. Do you trust this president more than you trusted his predecessor?
12. Do you feel that America is still the greatest democracy in the free world?
13. Do you believe that this government is serving the best interests of all the American people, or just the tiny minority of the super-rich?

14. Do you feel this government is as environmentally responsible as it needs to be, given the state of climate change we are living through?
Hopefully, if you were honest with yourself, and unwilling to cut the current administration any real slack, you should now be carrying an impression of your country that will allow you to answer the big question without a lot of doubt.

I'm not trying to influence you one way or another, my personal political leanings aside. I'm trying to get you to avoid a knee jerk or propaganda influenced opinion. Because that's the only way you can feel good about your choice.
Your country is at a very important crossroads. The choice you make in this upcoming election will take you a long way down the road to either ruin or prosperity.
But as always, in any democracy, it's up to you to decide, which choice will get you to the best possible outcome.
As usual, I wish you all the best going forward. Nobody wants to see any country crash and burn. Especially the country that makes Good 'N Plenty candy.
Jim Murray is a writer, a reader, a bit of a politico, a sports fan and a TV watcher who has been writing about the political, sports & entertainment worlds since1998, which is when he created his first blog, (The Couch Potato Chronicles), which he publishes regularly along with this blog.
Jim is also a former ad agency writer and art director and has run his own creative consultancy, Onwords & Upwords, from 1989 until just recently when he closed and opened a freelance enterprise called Murmarketing.
He lives with his wife, Heather, in the beautiful Niagara area of Ontario and works with a small cadre of companies that are trying to make a positive difference in the world.
You can follow Jim
On beBee: https://www.bebee.com/@jim-murray
On LinkedIn: https://www.linkedin.com/in/jim-murray-b8a3a4/
On Twitter: https://twitter.com/Jimbobmur
On Facebook: https://tinyurl.com/y97gxro4
You have no groups that fit your search