Volume 7: ESG….And What It Means To The World • The Greening of Ride Sharing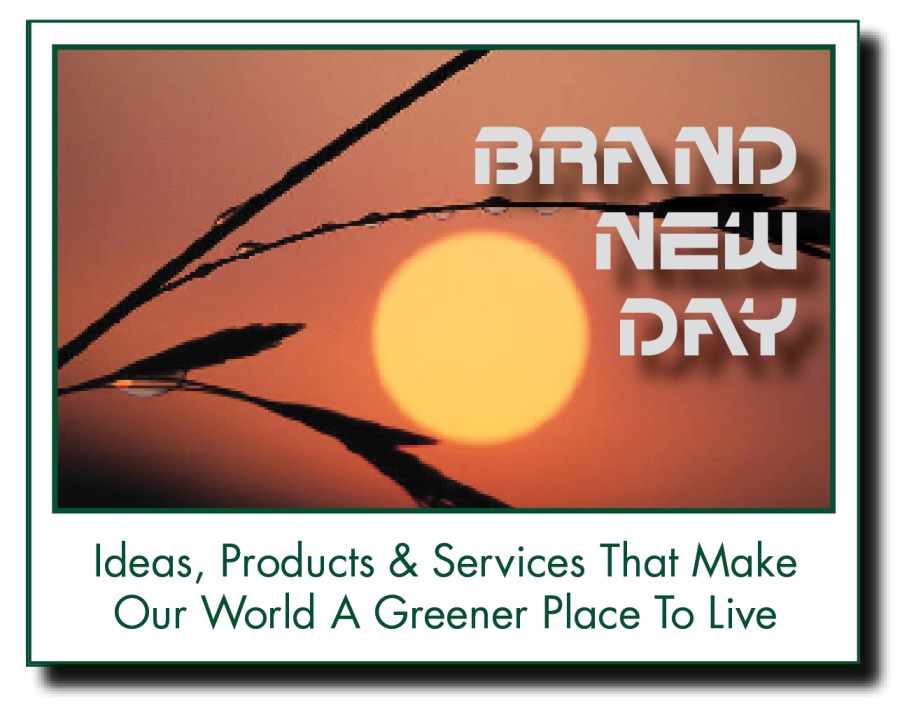 ESG….And What It Means To The World
As the 21st century really starts to take hold, one of the most important places where huge differences will be made is in the investment community.
And this change is built around the idea of ESG, which is an acronym for the Environment Social Governance.
What this means in practice is that companies need to start incorporating sustainable technology to a much greater extent than they are at present. The downside is that if they fail to do this over the coming year, the huge corporate investors such as Black Rock and Fidelity, and many others, will no longer be willing to support them to the extent they are currently.
"According to an article in OilPrice.com "Over 3,000 investors with over $110 Trillion in assets under management support ESG investing. Another industry-led group of 70 members with $9 Trillion in assets under management does, too."  
This trend is good news for two groups in particular.
One is the companies that are developing the technologies that make the ESG model work efficiently and effectively for the companies that will use this tech.
And the second group is the human race who will benefit from an ever improving environment, as the amount of fossil fuels being extracted from the earth and spewed into the atmosphere, which will start to dramatically decrease.
This sea change in the way business uses energy will have a certain amount of ripple into the market, but it will only be throughout the conversion period for each company. After that, the companies that invest in sustainability will start to see improved profitability, because their long term energy costs and physical plant maintenance costs will be much lower. And they will also be looked on favourably by the investment community.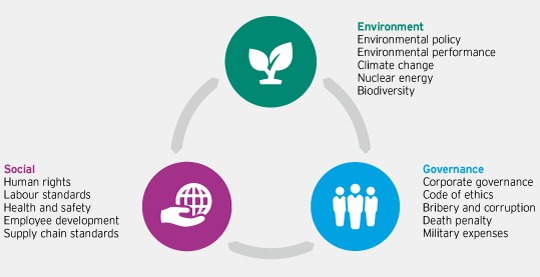 For anyone who is concerned about the environment, and its impact on both climate and the living things that occupy our planet this is the best news possible at the moment.
The investment community does not deserve all the credit for this decision.
The people of the world have has a lot to do with it, in terms of the decisions they make in the marketplace, moving towards electric and hybrid vehicles, and toward the purchase of more environmentally responsible household products etc.
And governments also have made their contribution, by joining the Paris Accord and creating ambitious new environmental standards that will make make their countries compliant.
The fact that companies are basically being read the riot act by the investment community is really the icing on the cake that will hopefully result in high levels of sustainability to offset the high levels of industrial pollution and non-recyclable waste that are currently so detrimental to our continued survival.
So if you have been worrying about the state of the world's environment, this trend can do a lot allay your fears, or at least diminish them to some extent.
There's still a long way to go, but the world very much appears to at least have found the right road to travel on.
Two related articles
https://www.esg.adec-innovations.com/about-us/faqs/what-is-esg-investing/
The Greening of Ride Sharing
In a recent article on BusinessWire.com there is another interesting story about a Canadian company called Facedrive, which is essentially a ride sharing company that offers only electric and hybrid vehicles.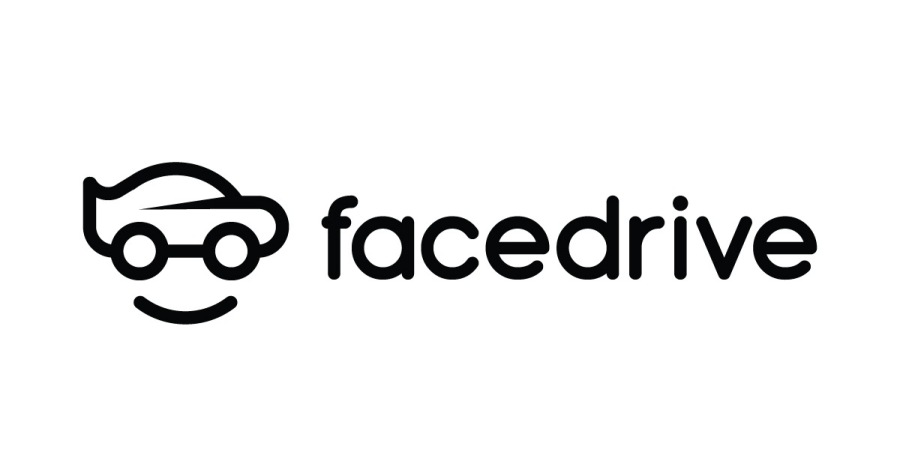 Facetdrive is targeting the more eco-friendly millennial market with their service, and banking on user base and the continuing demand for eco-friendly vehicles in other segments to establish themselves in much the same way as Uber did with conventional ride sharing.
There's a solid marketing principle is that generally speaking the first company into any vertical market segment has the best opportunity to lead that segment over the long haul.
Recently Facedrive, through a subsidiary, and American clean energy producers, Excelorate, have acquired Steer, which is one of the fastest growing vehicle subscription services in the US. This allows Facedrive to be not just an eco friendly ride sharing service, but also adds the ability of Facedrive customers to flexibly subscribe to electric vehicles.
According to an article on Business Wire, "Steer is a Washington, D.C.-based, technology-driven monthly vehicle subscription service that presents a hassle-free, low-emissions alternative to owning, leasing or renting. Incubated within and backed by Exelon"
Read the article: https://tinyurl.com/y7erd7wk
All of this large scale corporate activity, and there is a heck of a lot of it going on these days, is designed to move highly profitable investment opportunities in the renewable economy further into the public eye.
This is really part of a massive wave of the new world economy which is washing over all parts of the globe, and which will eventually create a huge positive impact on all segments of the manufacturing, transportation, business and consumer markets.
That's all for this time. It's a Brand New Day and it's looking brighter all the time.
Other Brand New Day Articles

Volume 1 https://tinyurl.com/y5a84du2
Bullfrog Power • Tesla vs Lucid Motors • Choice Quotes: Trends In Renewable Energy
Volume 2  https://tinyurl.com/y47j4sqg
REE, Revolutionizing the E-Chassis • NEOM The City State Of The Future • For The Needy Not The Greedy: Renewed Medical Equipment
Volume 3 https://tinyurl.com/y6pkkf7r
3D Printed Solar Trees • Steve Hanley • Tru Earth Laundry Strips
Volume 4 https://tinyurl.com/y5kpfsk7
Maserati Goes Electric • Getting Up To Speed On Renewable Energy • Creative Problem Solving in The Wind Industry
Volume 5 https://tinyurl.com/y4va4f7h
Paving With Plastics • Innovation In Scrap Metal Recycling
Volume 6 https://tinyurl.com/y7869wdd
The Changing Shape of The EV Market • BioEnergy DevCo: Creating Renewable Energy and Healthy Soil • Editorial On The USA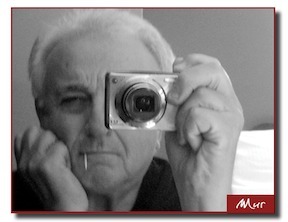 Jim Murray is a writer, marketer, editorialist, reader, sports fan and TV watcher. He has been actively posting on social media since the early 2000s. Jim is also a former ad agency writer and art director and now runs a freelance enterprise called MurMarketing. He lives with his wife on the beautiful Niagara Peninsula works with a small group of companies working to make a positive difference in the world.
My Blogs are all accessible on beBee.com
https://www.bebee.com/@jim-murray/
I am also a Featured Contributor at Bizcatalyist 360˚
Follow me:
On beBee: https://www.bebee.com/@jim-murray

On LinkedIn: https://www.linkedin.com/in/jim-murray-b8a3a4/
On Facebook: https://tinyurl.com/y97gxro4
On Bizcatalyst 360˚ https://www.bizcatalyst360.com/author/jimmurray

You may be interested in these jobs
Found in: Talent CA± - 3 days ago

---

Bernadette Gochko

Edmonton, Canada

Education: · Secondary (high) school graduation certificate Experience: Experience an asset Work setting Optional accommodation available at no charge on a live-in basis · Note: · This is NOT a condition of employment Tasks Assume full responsibility for household in absence of p ...

Found in: Talent CA - 2 days ago

---

SNC-Lavalin

Montréal, Canada

Full time

Job Description · English will follow... · Ingénieur(e) électrique (alternateurs hydroélectriques) · Pourquoi rejoindre notre équipe ? · SNC-Lavalin recherche un ingénieur électrique (alternateurs hydroélectriques), pour contribuer aux projets courants et futurs au sein de l'équi ...

Found in: Talent CA± - 1 day ago

---

Abby Hill Farms

Ottawa, Canada

Work Term: · Seasonal Work Language: · English Hours: 40 hours per week Education: No degree, certificate or diploma Experience: Will train Work site environment Corn farming Fruit and vegetable combination farming Other vegetables and melon farming (except potato) Outdoors Soybe ...