4 years ago · 2 min. reading time · visibility 0 ·
What Does the IT Department REALLY Do???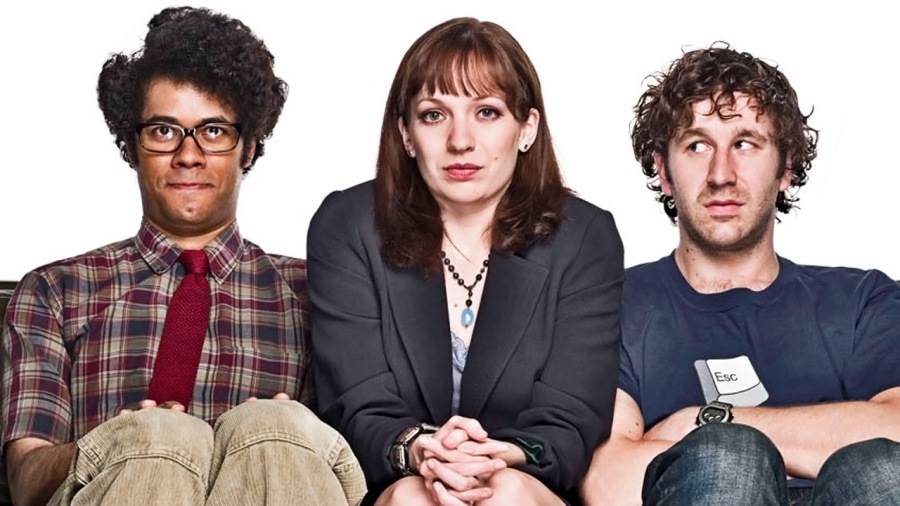 At some point in your career as CIO, you will need explain the services that are provided by the IT department to those granting next year's budget dollar, in a way that makes sense to the them. Let me share how I do it.
Your skill in doing so can have a tremendous impact on your ability to get (or increase) budget, people and other resources.
Assume you have approximately 20 seconds to get their attention. If a picture is worth a thousand words, you may wish to use a diagram, rather than a 10,000 page service catalog.  Dropping a 10 pound binder on the desk may have dramatic impact, but not the kind you want.
I see way too many of my colleagues expend inordinate energy on a formal Service Catalog, and at the same time wonder why they were not getting support at the executive table (or budget) to deliver these services.
CIO Success Hint:  If you cannot clearly explain what you do and why it is important, you shouldn't expect to get support for your initiatives.
Simplify, simplify, simplify.
If your 80 year old mother doesn't understand what you do, simplify it more.  
That's why a diagram can work wonders.
The chart below is the iteration I'm using at Appleby College, and it breaks out our functional areas and service offerings. (Hi-res version is available here) It also tags the group responsible for delivering these services.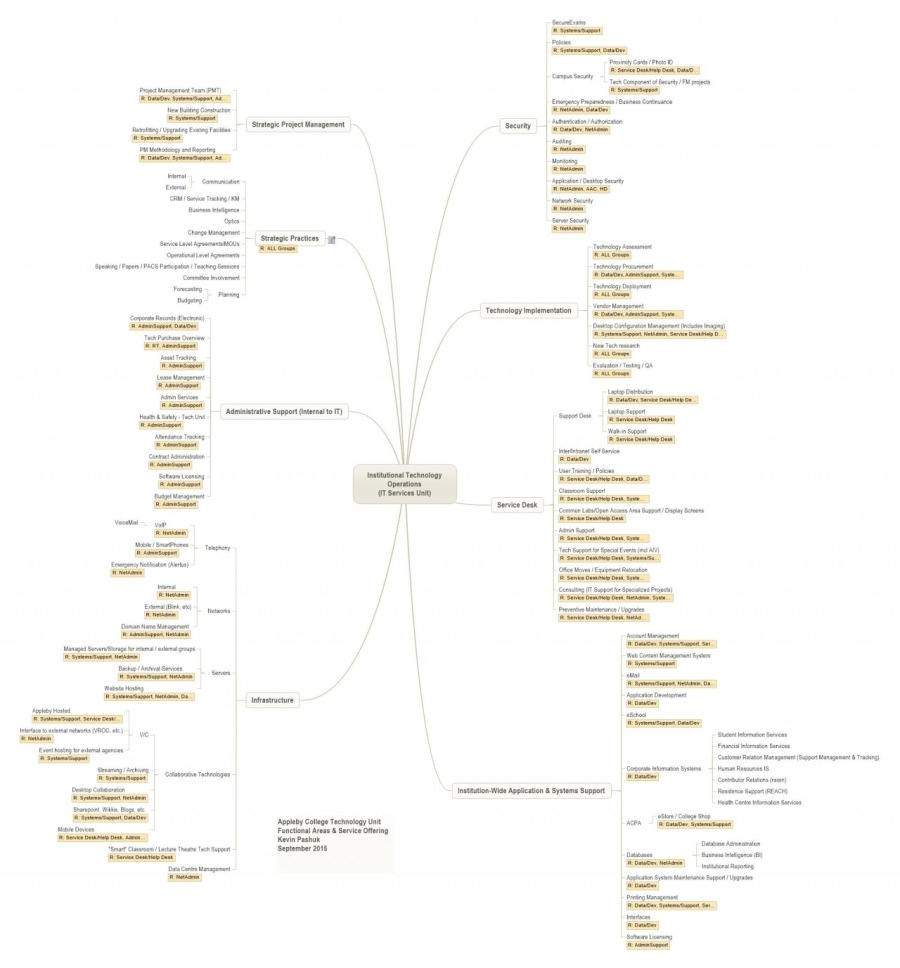 In a previous life, I laid out a version of this diagram in front of the VP I reported to. 
His first comment? "I didn't know IT did all of this!" It was much easier to justify my budget after he was made aware of the services in place.
This also works well for members of the IT department.  They can see where they fit in, and more importantly, contribute to the overall service offering.

Of course there are stacks of supporting documentation to go along with this chart (that's why you have the 10 pound binder), but getting everything on one page in a simplified form was instrumental in building support.
I used Mindjet's MindManager to generate this diagram. If you want to try it, there is a 30 day trial period. It is one of the indispensable tools in my CIO arsenal. 
You may find another (read more affordable tool) that works for you, but I have found the investment in MindManager worth it.
This map gets updated regularly to reflect our current service offering.
What are you using to communicate the value of IT?
_________________________________________________________________
Picture: The IT Crowd - www.channel4.com
About the Author: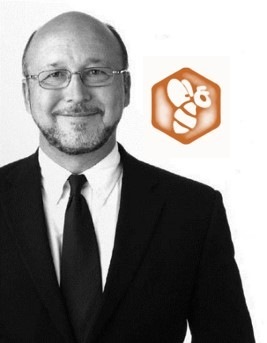 I'm the Chief Information Officer for Appleby College, in Oakville, Ontario Canada, where my team is transforming the delivery of education through innovative application of technology. I'm also a beBee Brand Ambassador.
I'm convinced that IT leadership needs to dramatically change how IT is delivered rather than being relegated to a costly overhead department.
In addition to transforming IT in my role as CIO, I look for every opportunity to talk about this... writing, speaking and now blogging on BeBee (www.bebee.com/@kevin-pashuk) , LinkedIn, ITWorld Canada, or at TurningTechInvisible.com.
I also shoot things... with my camera. Check out my photostream at www.flickr.com/photos/kwpashuk 
"""