1 year ago · 2 min. reading time · visibility 0 ·
When Business Leadership Fails during a Pandemic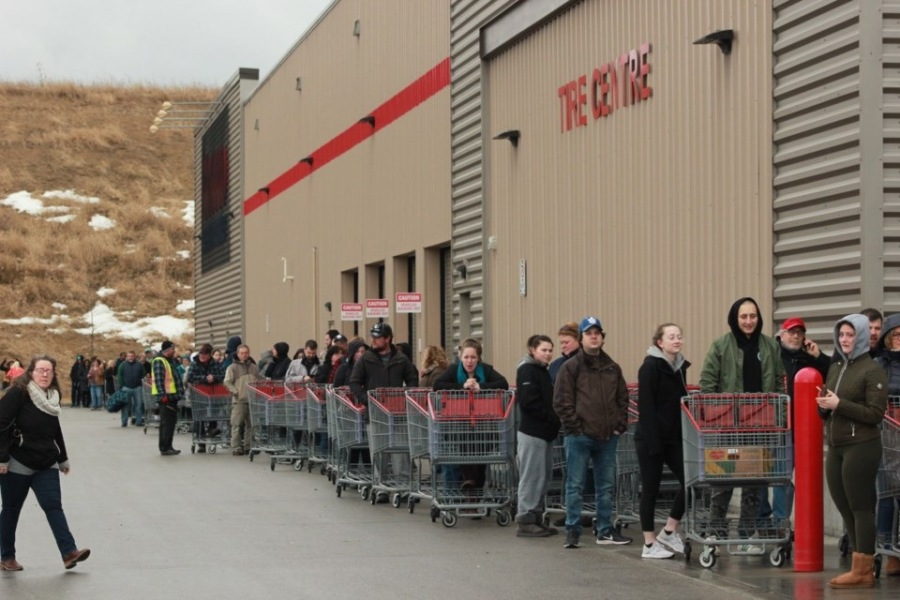 Elderly people cowering in their cars, too scared to enter the grocery store because of the huge crowds of panicked shoppers who clean out many shelves, from cleaning products to toilet paper to non-perishable foods.
Individuals buying up cleaning products, only to turn around and sell them online at grossly inflated mark-ups.
Yelling, obscenities and even fistfights breaking out in stores as shoppers engage in what could be called apocalyptic shopping.
While scenes like these have been common in big box and grocery stores across Canada and the United States, one retailer has received a particular black eye: Costco.
Because of its steadily growing prominence as a seller of comprehensive products (mainly from its bricks and mortar stores), bolstered by its bulk packaging, Costco has notably benefitted financially from the panicked buying sparked by the COVID-19 virus pandemic. But in the process its reputation has taken a big hit. Witness two Cases.
On Friday, March 13th, the Barrhaven Costco (one of four in Ottawa, Ontario) was shut down at noon by the fire marshal due to exceeding capacity. Video posted online by shoppers showed people ramming carts and yelling at one another.
A Toronto Star reporter posted in Vancouver discovered while doing a story on hoarding a couple who had been filling their pickup with 50 cases of Lysol wipes. After each store trip, they would return home, unload the truck, and then hit another Costco store in the Vancouver area. The couple had no qualms explaining to the reporter they saw nothing wrong with what they were doing, and that it was a case of "supply and demand." They had over $100,000 in online revenues from their Lysol adventure.
CBC Radio's As It Happens reported the story that evening. Repeated calls by the CBC to Costco Canada (head office in Ottawa) went unanswered.
It has taken several weeks of panic hoarding by Costco shoppers for the company to get its act together. Or so it seems. In the case of the Lysol hoarders, the Costco store manager at one location finally told the couple that starting the next day shoppers ("members" in Costco parlance) would be limited to two cases.
Yet in many other Canadian grocery stores, including drug stores, while many shelves have also been cleaned out store management started limited quantities for purchase. These companies seemed to get it before Costco. Why is that?
Would it be managerial incompetence?
Being out of touch with the effects of COVID-19 induced panic buying?
Financial greed?
Costco needs to account for its actions.
And as for the Barrhaven Costco store manager, if there were ever a case for dismissal, this would be it. Keeping Costco employees and shoppers safe is a paramount duty for management. Blowing the fire limit was inexcusable.
Prepare and prevent, don't repair and repent. – Author Unknown
You have no groups that fit your search