Words & Deeds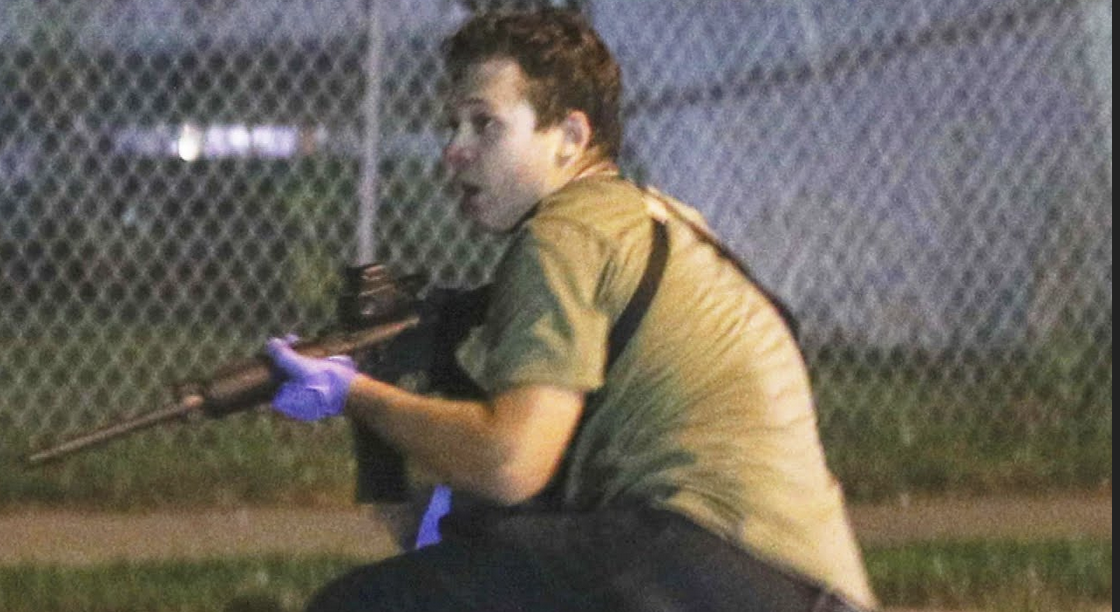 I don't know about you but I am coming up on twenty years of being on social media. And during that time, I'm sad to report, that I have seen a real deterioration in the civility of human beings towards each other.
It feels like a certain segment of our society has gotten angry about just about everything. If you read through the comments on any post that has to do with politics, even in an indirect way, you will see it pretty clearly. This great divide was always there, but over the past five or six years it has become quite toxic.
There have always been liberal and conservative schools of thought in free societies, and the whole idea was to disagree and make your point as respectfully as you could. Because nobody really wanted to be seen as a bully or a fanatic.
But that's all changed. And not for the better. Mainly because it has  morphed from healthy debate to unhealthy antagonism, and in may cases outright hatespeak.
Now you might think I'm talking about America here, but it's by no means contained to that country. It's pretty much everywhere you look. And the fact that people can hurl these nasty slings and arrows with from a relatively safe distance has, I believe, been responsible for the exponential increase in this type of online behaviour.
If I was writing this a couple of years ago, that would have pretty much summed things up., But this situation has morphed again, into real threats of physical harm from people who are fanatically in disagreement with others.
So the loss of civility really has become just the tip of a much deeper iceberg of ideological fortresses firing at each other. Not so much to convince the other side of whatever position they have,  but to harm them with insults and threats and intimidation.
Now, for sure, this is only happening in a relatively small subset of each country's population. But it's way more than the fringe thing than it used to be.
The trouble, I believe is with social media itself. There is so much blather and propaganda disguised as information that people are, unwittingly for the most part, forming their opinions from sources they aren't questioning.
One of the big bones of contention these days surrounds the whole Covid 19 issue. There is a pretty substantial anti-vax movement out there that is getting their information from somewhere. But there is so much misinformation out there that it's really hard to find out what's real and what's not anymore.
In order to make an informed decision you really need to look at the available government statistics, and not just take someone's word for it. If you do, I sincerely believe you will find that vaccines have been responsible for a great deal of the containment of this virus. Those who have been vaccinated are better protected than those who are not. That's the indisputable fact.
But because there is so much misinformation out there from questionable sources, people can actually end up believing that quite the opposite is true.
At the end of the day, we all have to make our own decisions. But social media has made it far too easy to form opinions based on other opinions. And once they have formed their opinions, they become, through some weird social media osmosis, extremely pissed at anyone who tries to correct them or offer a dissenting opinion. This then deteriorated into name calling and worse.
Granted, for the most part it's all just a lot of hot air blowing around. But then some kid named Kyle shows up at a demonstration and kills two people with a semi automatic rifle he wasn't even old enough to legally own. And you have to wonder about words and deeds.

You may be interested in these jobs
Found in: Talent CA - 2 days ago

---

OAK+FORT

Vancouver, Canada

OAK + FORT is brought together by a passionate group of people with a natural bond over an aesthetic vision that radiates throughout the collections. Fueled by the purpose to enhance and explore our own personal style—we authentically embody a place where individuality and unique ...

Found in: Jooble CA - 11 hours ago

---

Northwestel Inc.

Yellowknife, NT, Canada

Full time

Duration · Permanent · Intended job posting audience · Anyone who can legally work in Canada can apply for this job. If you are not currently authorized to work in Canada, the employer will not consider your job application. · Northwestel is searching for a Network Analyst to joi ...

Found in: Jooble CA - 5 days ago

---

Concert Properties Ltd.

Sainte-Catherine, QC, Canada

1200 Rue Garnier, Sainte-Catherine, QC J5C 1B4, Canada Req #907 Friday, March 17, 2023 · About Terrapure · Terrapure Environmental is a leading provider of recycling solutions that contribute to the circular economy of batteries and create value for customers throughout North ...