Yadda Yadda Yadda And A Partridge in A Pear Tree A Christmas Memory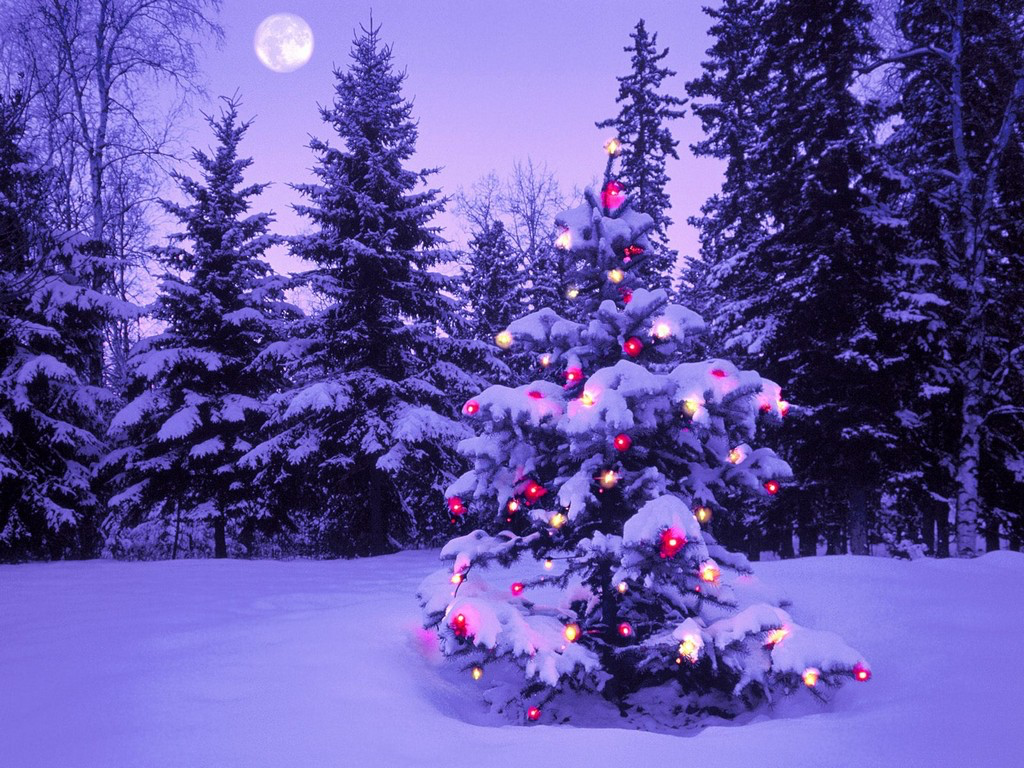 (This is from my Couch Potato Chronicles column Circa 2000 AD.)
We're having the worst snow storm of the season so far as I sit here and write these words. I've shovelled twice and will doubtless be shovelling more. According to The Weather Channel, this storm is called a Colorado Low. Not very creative but I have always liked the word Colorado. It forms in the lee of the Rockies and blows straight from there to Newfoundland. It's after eleven and the sky outside my window is an iridescent greyish orange. When you look up into the trees, away from the neighbouring houses and pretty lights, there's a timelessness to the way the barren branches blow around in a seemingly aimless pattern. The cold feels even colder when you look into that grey-orange sky. There's a great deal of solace in knowing you're fortunate enough not to have to be out in weather like this. Its more than enough to make you count your blessings.
Because Christmas comes on a Monday this year, this is my official Christmas column. I usually don't write this column until Thursday or Friday. Maybe it's the Colorado Low that's put me in the mood. Or maybe it's just the fact that the later I stay up and shovel snow, the easier it will be to dig myself out in the morning, when I have to go to a meeting at some hotel up in the north part of the city.
The Vinyl Cafe–A True Christmas Treasure
This past Saturday the Wife and I listened to The Vinyl Cafe on CBC radio on Saturday, and it filled us both with a real sense of Christmas.  It also gave me something of an insight into the nature of Christmas itself. Stuart McLean, the host of The Vinyl Cafe is a brilliant Canadian writer, and during the show he read a couple of his stories. One was about his first Christmas away from home and the other about this family he invented who live somewhere in the suburbs of Oshawa, Ontario.
These stories were both quite moving in the simplicity of their prose and the honest delivery of the reader. They made you conjure up in your own mind, memories of Christmases past, and the potent combination of well written pieces of Canadiana and the images that came dancing though my head, brought tears of nostalgic joy to my eyes. The Wife sat on a wooden stool and I leaned on the kitchen counter, eating one of those little Maroc oranges that are so plentiful at this time of year. And though we were there together, we were both adrift in our own private memories of Christmas past.
Mine happened to take me back to the time when I was about eleven or twelve and our rather gigantic family would gather at our house in Fort Erie for the holidays. They would travel from as far away as New Jersey, California and Vancouver just to sit around and drink egg nog and Coca Cola laced with Canadian Club and remind you how big you were getting. In my memories, it wasn't about the opening of presents on Christmas day although one year, my Uncle Harold from New Jersey brought me a burgundy coloured Schwinn roadster with balloon tires and hand brakes. I loved that bike with a passion that would be considered kinky in most civilized countries.   
No, Christmas back then was really all about having people around you whom you knew and loved and felt really safe with. It was about shooting the breeze over nothing at all and singing along with Bing Crosby's ultra mellow version of White Christmas and watching your dad carve the big turkey while your uncles all told off colour jokes and your aunts would give them a whack for their trouble. It was about sitting around with your cousin Tony, who was a sailor in the merchant marine, and hearing stories of all the great ports of call he visited. It was about learning to play poker with your cousin Pete and losing the ten dollars your Aunt Frannie gave you in the process. It was about going to Ineson's store and picking up eggs for the home-made eggnog your aunts took turn whipping up. Mrs. Ineson would give you a mug of hot chocolate to drink and a cookie to munch on while you were there. Everybody who came into the store took a few minutes out of their busy Christmas Eve day to have a pleasant chat and exchange seasons greetings. It was about your cousin Lynn, the grade 6 teacher, who would gather all the young kids around on the living room floor and read 'The Night Before Christmas' in that enchanted voice that really good teachers all seem to have.
If you close your eyes for a moment, at any time around Christmas, these memories can flood back into your own consciousness, with no more stimulation than the smell of a Scotch pine tree or the sound of Christmas carol in some store. And it will probably occur to you as it did to me,  listening to Stuart McLean, that Christmas in the present is mostly about Christmas in the past.
As I grow older, my memories move along in time. But they are always there. And besides being with my loved ones, they are the very best part of Christmas for me. The tiny perfect part that remains undisturbed by all the commotion and distraction which typically surrounds the holiday season. 
 I wish you all the happiest of holidays and all the joy the season has to offer. Get a little rest and relaxation. You've earned it.
SOME OF MY FAVOURITE HOLIDAY MOVIES
This list will be a little obvious to most, but what the hell, it's kind of an obvious time of year.
• SCROOGED With Bill Murray and Carol Kane
• A CHRISTMAS CAROL With Alastair Sim
• A CHRISTMAS CAROL With George C. Scott
• THE PREACHER'S WIFE  With Denzel Washington
• THE BISHOPS WIFE With Cary Grant
• A CHRISTMAS STORY With Darren McGavin
• WHITE CHRISTMAS With Bing Crosby and Danny Kaye
• CHRISTMAS IN CONNECTICUT With Barbara Stanwick
• HOLIDAY INN With Fred Astaire and Bing Crosby
• THE SANTA CLAUSE With Tim Allen
• IT'S A WONDERFUL LIFE With Jimmy Stewart
• HOME FOR THE HOLIDAYS With Holly Hunter
• SANTA CLAUS--THE MOVIE With Dudley Moore
•  MIRACLE ON THIRTY-FORTH STREET With Edmund Gwynne  and a very young Natalie Wood
• MYSTERY ALASKA Not a real Christmas movie,  but still worth watching at this time of year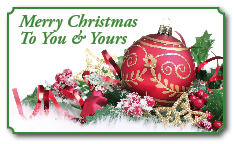 Writing
You may be interested in these jobs
Found in: Talent CA - 1 week ago

---

Charles River

Blainville, Canada

For 75 years, Charles River employees have worked together to assist in the discovery, development and safe manufacture of new drug therapies. When you join our family, you will have a significant impact on the health and well-being of people across the globe. Whether your backgr ...

Found in: beBee S2 CA - 1 week ago

---

Jungle Scout

Vancouver, Canada

At Jungle Scout, we are on a mission to empower entrepreneurs and brands to grow successful e-commerce businesses, and we provide the industry-leading data, powerful tools, and resources they need. · We're growing and we are looking to add a passionate Customer Success Manager wi ...

Found in: Jooble CA Organic - 5 days ago

---

About Pinterest : · Millions of people across the world come to Pinterest to find new ideas every day. It's where they get inspiration, dream about new possibilities and plan for what matters most. Our mission is to help those people find their inspiration and create a life the ...