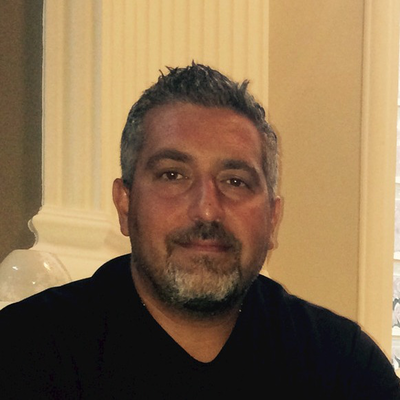 About Claudio Colatosti:
I have extensive experience in building strong dynamic 
teams with a base platform built on respect and empowerment. The experience I have garnered over the course of my 
professional career has proven to be integral in my professional approach . I continue to develop myself to be a high 
performer with a pragmatic approach. I have been fortunate to be given the opportunity to both build and transform
teams by providing focused efforts, direction and anonymity. I shy away from no task and see all as a way to grow and add 
to my ever growing knowledge and skill sets. I follow a simple philosophy of getting things done through proper planning
and setting expectations. 
I consider myself a hands-on manager not to be interpreted as a micro manager as I am a firm believer in empowering my 
team to make them efficient and self-sustaining without added exposure to risk. I am a dedicated individual driven by 
personal desire to do the right thing and share the same sentiment with my team to foster an environment where all 
teammates are aware of the goals and expectations and are provided the opportunity to strive.
Experience
A progression in Brokerage Operations touching on many areas of expertise dealing with all levels of management third-party vendors, and contract negotiations.  20 years of people management from hiring, performance reviews, and mentoring.  A pragmatic approach to all things relevant with attention to detail and commitment to do the right thing.  My most recent experience saw a lot of progression in my career in dealing with multiple governing agencies i.e. CRA, MRQ, IRS, IIROC, and MFDA (Now CIRO).  The mandate was to create and build 5 distinct teams within the Wealth Operation of a large investment dealer, including, Tax Team(Domestic and US), Dealer Services, Security Master, and Internal Controls.  Had the opportunity to work closely with the product team in determining the suitability of products to be placed on our trading platform.  Of special mention was the development and creation on documentation to present to the various regulators and to serve as training and reference material.
Professionals in the same Accounting / Finance sector as Claudio Colatosti
Professionals from different sectors near Richmond Hill, York
Other users who are called Claudio
Jobs near Richmond Hill, York
---

Warby Parker

Toronto, ON, Canada

Part time

Job Status: Part-Time · Warby Parker is searching for skilled and enthusiastic Opticians to join our growing team of in-house optical all-stars and play an integral part in what we're all about—helpin ...

---

Loblaw Companies

Brampton, Canada

Full time

Referred applicants should not apply directly to this role. · All referred applicants must first be submitted through Workday by a current Loblaw Colleague. · Come make your difference in communities ...

---

Aviso Wealth

Toronto, ON, Canada

Full time

As a leading wealth management organization, we are committed to leadership, innovation, partnership, responsibility, and community. We're looking for a Director Product Marketing to join our Marketin ...