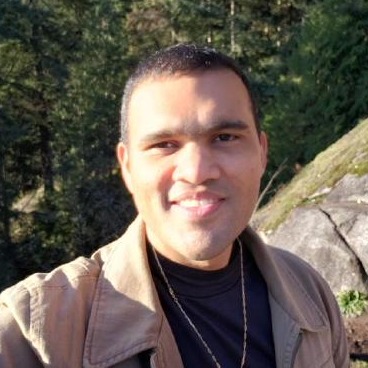 About Fernando de Matos Araujo:
Hello everyone,
As a seasoned software developer with extensive experience in a range of cutting-edge technologies, I am excited to present my qualifications to you. With expertise in C#, SQL, T-SQL, JavaScript, HTML, MVC, SQL Server, Git, Visual Studio, Visual Studio Code, Windows, Linux, ASP.NET MVC, ASP.NET Core, RESTful, JSON, .Net Framework, LINQ, Entity Framework, jQuery, Bootstrap, Ajax, ES6, React, OOP, Dependency Injection, Design Patterns, N-Tier Architecture, and Agile Software Development, I am confident in my ability to deliver exceptional solutions that meet the needs of your business.
Throughout my career, I have been committed to staying at the forefront of the latest developments in software development. I pride myself on my ability to leverage emerging technologies to build robust, scalable, and secure software that drives business growth and success.
My focus on Agile Software Development allows me to deliver solutions quickly and efficiently while still maintaining the highest level of quality. I am passionate about using my skills to help businesses of all sizes achieve their goals and exceed their expectations.
If you're looking for a software developer who can deliver exceptional results, I would love to speak with you. Please don't hesitate to reach out to me.
Thank you for your consideration.
Best regards, Fernando M Araujo
Experience
Volunteer Edinburgh – Edinburgh, United Kingdom (Remote)                                   Apr 2023 – Present
Volunteer Full-Stack Software Developer 
Assenting Volunteer Edinburgh to develop Organizer 2.0, a web app to help organizations of Edinburgh better manage volunteers and obtain basic analytics ( PostgreSQL, React Next.js, Node.js, TypeScript, HTML).
Collaborating with another team of developers using Jira and GitHub to manage and track project progress and implement new features.
Analyzing Figma's wireframes to develop screens using company standards and giving advice on possible improvements.
HCL Technologies – British Columbia, Canada                                                           Mar 2021 – Sep 2022
Software Engineer 
Client: Microsoft
Ensured the usability of the Microsoft MSN portal by developing and implementing test cases on a worldwide scale.                       
Collaborated with stakeholders through regular meetings to clearly understand their requirements.
Analyzed information generated by Cosmos DB and compiled reports that stakeholders and clients used to improve user satisfaction with Microsoft's services.
Investigated innovative technologies to streamline and optimize automated processes.
Cognizant Technology Solutions - Sao Paulo, Brazil                                                 Oct 2016 -Mar 2018
.Net Developer 
Client: Itau-Unibank bank 
Boosted the communication time between lender credit analysts and homebuyers by 400%.
Designed, developed, and troubleshot (C#/.Net, REST, HTML, MVC Framework) back-end solution to integrate database information with mobile health care applications.
Integrated real-time information (C#/.Net, REST, MVC Framework, JSON, Web API, Object-Oriented Design) between the mobile application and an intranet web application granting the best user experience.
Education
Bachelor of Computer Science  - Ibirapuera University, Sao Paulo, BR 
Jan 2006 to Dec 2009
Computer System Certificate  - British Columbia Institute of Technology,  Burnaby, BC
 Sep 2018 to Jul 2020
Software & Web Developer Diploma – Academy of Learning,  Surrey, BC
Jan 2023 to Jun 2023
Professionals who compete with Fernando
Professionals in the same Technology / Internet sector as Fernando de Matos Araujo
Professionals from different sectors near Burnaby, Metro Vancouver Regional District
Other users who are called Fernando
Jobs near Burnaby, Metro Vancouver Regional District
---

Abell Pest Control

Vancouver, Canada

Full time

: Prospect Sell and Manages National Chain and Key accounts; Responsible to be the primary contact; Works in a professional manner with team members to ensure the best interest and to support operatio ...

---

AMD

Vancouver, Canada

Full time

THE ROLE: · The candidate will work on the new AMD llvm-flang Fortran compiler implementing language features to accelerate real-world scientific and engineering applications using OpenMP on AMD GPUs ...

---

Amazon

Delta, Canada

Full time

DESCRIPTION · The (Loss Prevention Site Lead) (LPSL) is a key leadership position within the Amazon Loss Prevention Team. If you are curious and want to challenge your conventional view of an LP role ...