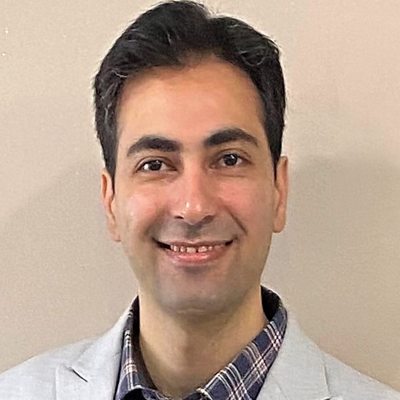 About Milad Yavari:
I love working with a cross-functional team of scientists, engineers, and designers on a daily basis to create solutions for real life problems. To use data to make people lives safer, healthier and more convenient. 

I provide expertise from behavioral science rooted from years of academic research, clinical practice and working with various innovative tech companies. I also have experience in market research, user research and product discovery leveraging complex data into insights and strategies. Implementing knowledge of behavioral design into end-to-end products and services. 

My passion is to transform scientific knowledge into digital services and products that use new technologies and drive behavior change.
Experience
February 2022 – September 2022
Behavioral Product Manager ● Sentiance 
Led product discovery for a digital product, delivering a comprehensive roadmap that paved the way for its successful development and launch.
Designed and conducted interviews with internal and external stakeholders to collect insights and improve products.
Guided cross-functional design and engineering teams in implementing user personas into the product specification and user journey of a client-facing insight dashboard, resulting in a highly tailored and effective product.
Leveraged deep knowledge of company's technology and expertise in human behavior to identify emerging opportunities and provided critical insights that guided successful product development initiatives. 
Collaborated closely with cross-functional teams, including sales and design, to offer insights on user psychology and behavior change, ultimately driving the development of highly effective and engaging product experiences.
October 2019 - February 2022
Behavioral Scientist ● Sentiance 
Principle behavior scientist in design, development and evaluation of a digital coaching mobile application resulted in significant reduction of risk behavior (i.e., distracted driving) in coaching group compared to control.
Designed and directed a randomized controlled trial to investigate the impact of interventions that showed 60% of users decreased risk behavior > 50%.
Collaborated closely with cross-functional teams to create a Behavior Action Engine that streamlined the design and back-end functions of behavioral change campaigns for client mobile applications, to ensure seamless automation and optimization.
Transformed behavior change models into cutting-edge digital behavioral features, conceptualizing behavioral scores that facilitated behavioral monitoring, goal tracking, and engagement.
Advanced "User Location Permission" playbook with behavioral insights which helped clients to boost their opt-in rates.
Diagnosed and recommended UX improvement for internal tools that resulted in faster testing and troubleshooting.
Put forward blog and social media posts that helped company's visibility and brought more leads.
September 2012 - October 2019
Applied Clinical Scientist ● Applied Exercise Physiology Lab (U of A) 
Led multiple clinical trials, gaining deep expertise in study design, data collection and analysis, and regulatory compliance which has translated into strong skills in project management, data-driven decision making, and the ability to work within strict timelines.
Collected, analyzed, and managed complex data sets from multi-sensor wearables and exercise tests, honing my skills in data analytics, visualization, and interpretation. 
Providing domain expert consultation on the development of an R package to transform and summarize data from a multi-sensor activity tracker. This experience has taught me the importance of clear communication, collaboration across teams, and the ability to translate technical requirements to non-technical stakeholders.
Presented and published results of research 
June 2018 – July 2019 ● Health-Technology Consultant ● Synaptiq.ai 
Translated domain expert knowledge for technical and design teams during creation and prototyping of a scalable cardiac rehabilitation coaching platform.
Conducted technology analysis on commercial wearables for data collection during pilot trial. 
Led market research and analyzed user insights for development of coaching strategies to improve clinical outcomes and engagement.
August 2017- January 2018 ● Research & Development Freelancer ● Shapa Health 
Formulated domain expertise to design and optimize machine learning systems, enabling more effective user targeting and personalized coaching.
Reviewed and analyzed related literature to recommend evidence-based coaching advice, creating a personalized user    experience that drove strong engagement and positive outcomes to master integration of research into product.
Education
Ph.D. in Rehabilitation Sciences /University of Alberta (U of A)
Master of Rehabilitation and Physical Therapy in Internal Disorders /Katholieke Universiteit Leuven  
Certification of Applied Behavioral Design 
Professionals in the same Technology / Internet sector as Milad Yavari
Professionals from different sectors near Toronto, Ontario
Other users who are called Milad
Jobs near Toronto, Ontario
---

Berlitz

Toronto, Canada

Part time

About The Job · Students come to Berlitz not just to learn a language, but also to gain an understanding of the culture. As a part-time, Freelance Danish Instructor, you will work in a diverse envir ...

---

Choy Foong Int'l Trading Co. Inc.

Toronto, Canada

Education: Bachelor's degree · Experience: 5 years or more · Tasks · Plan and control budget and expenditures · Establish and implement policies and procedures · Train, direct and motivate staff · Ass ...

---

Roche

Mississauga, Canada

Full time

The Position · Are you ready to apply your strong technical skills to solve scientific problems and make an impact in the field of Health and Life Sciences? We have an exciting opportunity for a Solu ...