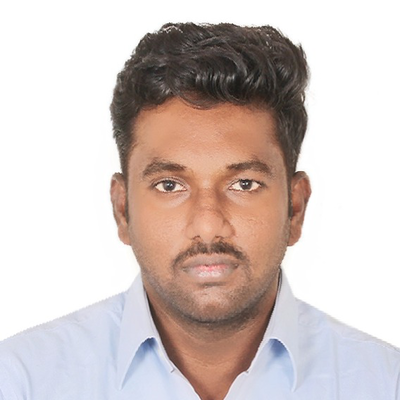 About Mohanraj Senthamizhselvan:

MS SQL Database administrator with 7+ years of professional experience in managing various versions of SQL server databases as a DBA and around 2 years of experience in server operations of total 9+ years in the IT industry. Outstanding knowledge on process related matrix - manages SQL Server databases through multiple product lifecycle environments, from development to critical production systems. Solid work experience in managing large databases, backup/ recovery, configuring and managing HA solutions, managing reports using SSRS, deploying ETL packages in SSIS,  Performance tuning & optimizing, configuring the SQL standalone & cluster environments.
Cloud / Azure experience includes Azure services which create SQL server on windows Virtual machine in the Azure portal, migrate SQL databases from premises to Azure SQL database using Microsoft Data migration assistant, setup development and test environment on Azure
Experience
Technical skills & Summary:
Expertise in installation/migration/up-gradation on  SQL Server versions (2008/2008R2/2012/2016/2017)
SQL server Capacity planning & performance management understanding the existing hardware and software platform to meet the business needs
Configuring & troubleshooting in SQL server High Availability & disaster recovery solutions like Log shipping, Replication, Clustering (Active/Active & Active/Passive), Always ON.
Good knowledge on SQL performance tuning – Slow running queries using DMV's, Extended events, SQL profiler, Database tuning advisor, Blockings, CPU, Memory utilization, Indexing
Experience in latest features like Query store, Automatic performance in SQL 2017 versions.
Migration : Upgrade SQL Server from legacy to latest versions, In-place & side by side migrating the databases, applying latest patches to SQL server
Manage backup & planning larger databases to restore in SQL Clustering & Always on availability group servers
Install and configure the TDP backups and outstanding knowledge on managing Backup & Restore methods using IBM Tivoli TDPSQL Backup tools (Scripts & GUI) 
Expertise knowledge in configuring the TDE (Transparent Data encryption) at HA databases, SSL encryption at network layers for Payment Card Industry Data security. Backup and restore encrypted databases by creating master key & encryption certificates from one server to another. 
Vast experience in client / server connectivity (checks TLS, telnet status, TCP/IP , LAN, SPN registration) and windows / network troubleshooting  issues
Cloud/Azure : Good exposure and knowledge on Azure cloud services, creating new VM on Azure and deploying SQL, migrating from SQL server on VM to Azure SQL database using DMA tool and other methods
ETL\SSDT\Reporting: Install and configure SSRS, SSIS, Power BI report server. Integrate SSRS reports with Power BI, SQL server reporting services(SSIS) and deploying Integration service packages (SSIS)
Knowledge in creating SSIS ETL packages, SSRS reports through visual studio and worked along with application team to configure in production servers
Monitoring & Ticketing tools : Service now ( Changes /Incidents /RITM/) , SCOM & Solarwinds
Education
Bachelor of Engineering in Computer science
Professionals in the same Engineering / Architecture sector as Mohanraj Senthamizhselvan
Professionals from different sectors near Mississauga, Ontario
Jobs near Mississauga, Ontario
---

Royal Bank of Canada

Mississauga, Canada

Job Summary · Job Description · What is the opportunity? · Remote work available in the province of Quebec, New-Brunswick and Ontario. · As a Bilingual Disability Claims Analyst, you will adjudicate a ...

---

West Park Healthcare Centre

Old Toronto, Canada

$80,000 - $120,000 per year

Competition #: 2023-NU-002411 · Department/Unit: Clinical Records · Job Status: Permanent, Full-Time · Hours of Work (shifts): 7.5 Hours/Day · Employee Group: Non-Union · Salary Range: · Descrip ...

---

Lifemark

Toronto, Canada

Independent Freelances

Position: Graphic Designer and Print Production Coordinator - Hybrid or remote · Office location: 243 Consumers Road, North York · Type: Independent Contractor; Anticipated work schedule is approxim ...