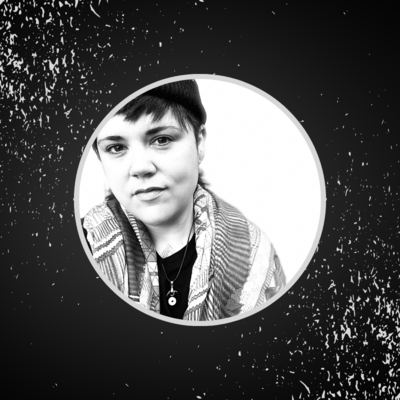 About Nicole Tufts:
I'm Nicole! I'm a passionate entrepreneur who has danced through the world of business with a zest for life. As the owner of an ecstatic dance company, I've fostered spaces where movement becomes a form of self-expression and healing. My journey also led me to own and operate restaurants, where I cherished the art of creating memorable dining experiences. Alongside these culinary adventures, I've delved into the dynamic world of media marketing, helping businesses shine in the digital landscape. My career path may seem eclectic, but it's all about adding flavor, rhythm, and success to everything I do. Let's connect and explore how we can dance to the beat of innovation together!
Experience
Professional Experience:
Founder & Director Halifax Ecstatic Dance - Halifax 2022-Current)
Visionary founder and dedicated director of Halifax Ecstatic Dance, a transformative movement community.
Pioneered and cultivated a welcoming space for individuals to explore self-expression and healing through dance.
Established a unique platform for fostering joy, connection, and personal growth.
Curated and facilitated Ecstatic Dance sessions, creating a safe and inclusive environment for participants.
Nurtured a passionate and vibrant community of dancers, encouraging self-discovery and authentic movement.
Collaborated with local artists and musicians to enhance the dance experience.
Continuously contributed to the growth and promotion of the Halifax Ecstatic Dance community.
Creative Director / Marketing Manager Innerverse Media - Halifax (2019 - 2023)
Developed comprehensive communications and branding strategies for medium to large-scale companies.
Proficient in graphic design and responsible for creating visually appealing content.
Devised and executed social media strategies and campaigns.
Contributed to successful brand development initiatives.
Creative Director Vandal Doughnuts - Halifax (2016 - 2018)
Played a pivotal role in establishing the Vandal Doughnuts Inc brand.
Created and managed press releases, ensuring effective communication.
Produced creative content for various social media channels and the website.
Managed all aspects of social media accounts and engaged with followers.
Designed graphics for social media, print materials, and the website.
Successfully executed attention-grabbing social media campaigns with local and national recognition.
Owner / Creative Director Riot Snack Bar - Halifax
Founded and nurtured the Riot Snack Bar brand.
Prepared and executed press releases and interviews.
Managed an onsite shared-use kitchen and grassroots food service incubator.
Received accolades such as "New Business of the Year" from the Halifax Chamber of Commerce and multiple awards from The Coast.
Skills & Expertise:
Graphic Design
Marketing Communications
Brand Development
Social Media Management
Microsoft Suite
Videography
Photography
Website Design
Customer service Expert
Awards:
2019 - 2023: Various recognitions and awards for accomplishments as Creative Director and Marketing Manager at Innerverse Media.
2016 - 2018: Acknowledgments for achievements as Creative Director at Vandal Doughnuts, including Gold Winner in multiple categories at The Coast Awards and "New Business of the Year" from the Halifax Chamber of Commerce.
 
Education
Self-Taught
My journey in the world of business, creative arts, and community building has been marked by a passionate pursuit of knowledge and a relentless drive for self-improvement. While I may not hold formal secondary education credentials, I am a dedicated self-learner who has honed my skills through hands-on experience, continuous exploration, and a thirst for innovation. My path has been shaped by practical wisdom, real-world challenges, and a commitment to personal growth, making my educational journey a testament to the power of self-motivated learning and a determination to excel in every endeavor.
Professionals in the same Customer Service / Support sector as Nicole Tufts
Professionals from different sectors near Halifax, Halifax Regional Municipality
Other users who are called Nicole
Jobs near Halifax, Halifax Regional Municipality
---

Part-time position 10-15 hours. Days, Nights & weekends. · Ready to Make an impact? · The Cosmetician will provide customers with friendly, knowledgable and professional service. The Cosmetician will ...

---

Mary Brown's Spryfield Halifax

Halifax Regional Municipality, Canada

Full time

Counter Attendant/Kitchen Helper · 5 candidates · Duties:Greet customers and provide excellent customer service; · Take customer orders and process payments; · Prepare and serve food and beverages; · ...

---

We're looking for software engineers with a passion for assuring quality. With this opportunity you'll support building and executing automated tests to verify · ETL processes for a client in the Can ...