1 year ago · 3 min. reading time · visibility ~10 ·
Hands of Control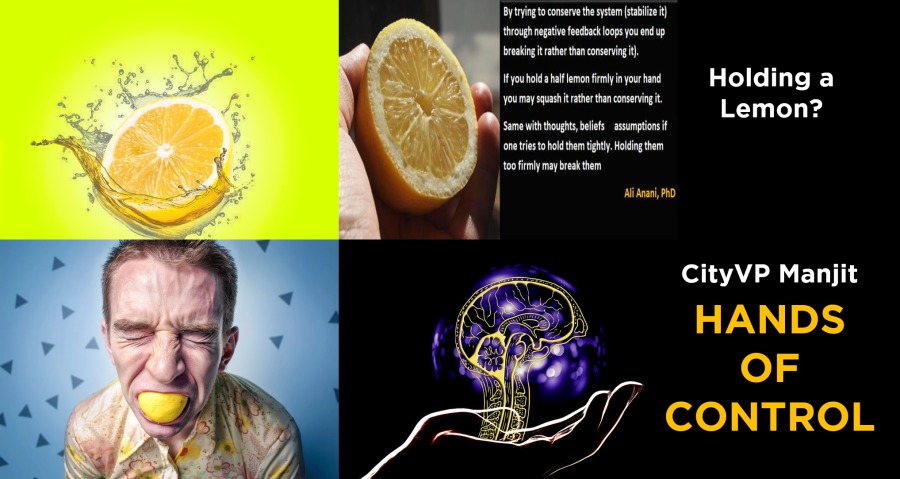 Ali Anani Phd posted an intriguing question which I first came across moments ago on LinkedIn
https://www.linkedin.com/posts/ali-anani-phd-15305319_beliefs-assumptions-ideas2inspire-activity-6652145291342471168-KZ8L
The premise of the post is shown below :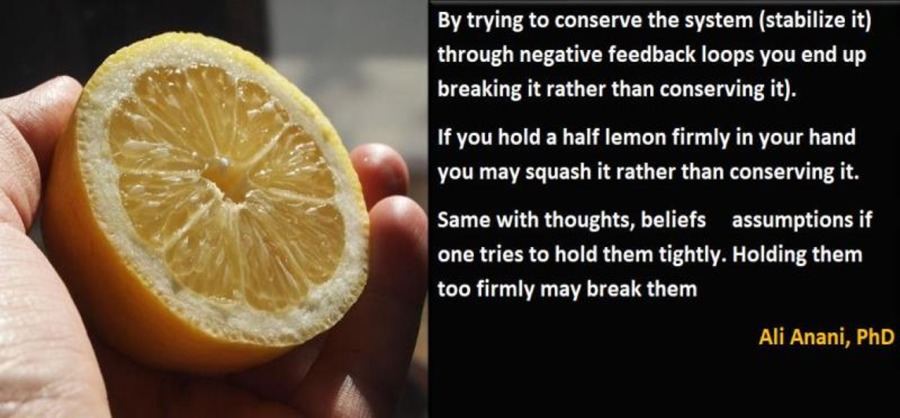 My first reaction to this was that negative feedback in the heart of an open minded person is very different from negative feedback in the hands of a controlling person or :

THE HANDS OF CONTROL
Why this speaks to me so much is that when that lemon is in my hand, I am constantly squeezing the juice out of it.  When that lemon is in the hands of Ali Anani Phd, he too is constantly finding ways of squeezing out that nutritional juice.
The picture speaks a thousand words to me because of the idea of "holding lemons".  This idea of being handed a lemon is illustrated in a Paris Review article about divorce https://www.theparisreview.org/blog/2020/02/13/how-to-leave-your-lover-with-lemons/

In the following You-Tube video, people talk about the lemons life has given them and how they change that negative into lemonade - the key here is that these people are not running away from the negative but turning something good out of it.
""
You have no groups that fit your search