How a Jura coffee machine is good choice for coffee shop?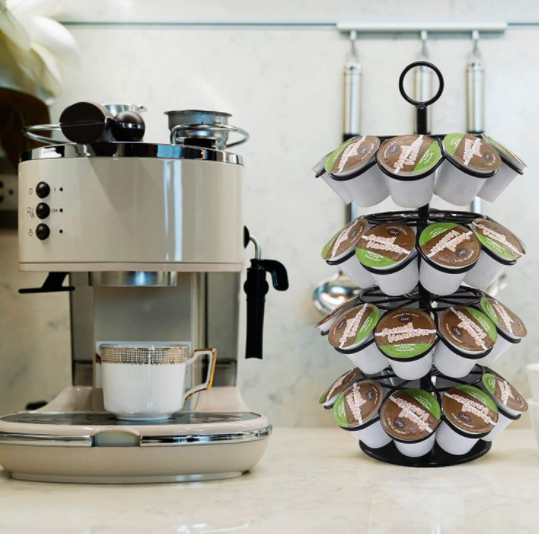 One of the most pleasant, seductive, and delectable scents one can imagine is the aroma of a coffee shop. Does the clients' access to endless coffee come from the filter coffee pot? Maybe. Or perhaps it's the alluring scent of freshly ground coffee beans emanating from the automatic coffee maker.
Some coffee businesses do employ classic machines, which must be operated with the focus and expertise of a barista. We've observed a shift in coffee shops toward automatic coffee machines, including Starbucks franchises, but it is a completely different ballgame that calls for a salaried and skilled employee to handle just one machine.
Every cup of coffee is consistently brewed thanks to automatic coffee makers, which also make it possible for anyone—even those without barista training—to brew a great cup of coffee in under a minute. Most of the more recent Jura models that are equipped with Professional Fine Foam Frothers enable the creation of specialty beverages like Flat Whites and Latte's.
Why Are Automatic Coffee Makers Better Than Manual Machines?
We briefly remarked that an automatic coffee maker makes it simpler to maintain uniformity than a conventional machine ever could. Additionally, it is amazing how much time can be saved by having the ability to press a single button to have your drink delivered to your cup in under a minute.
With a little instruction, you can satisfy even the pickiest consumer with bean-to-cup or automatic coffee makers, which may have so many parameters adjusted and changed to suit any need.
The yuppie who walks in and demands a steaming hot Latte with two shots of extra strong "Expresso" (I urge you to overlook this transgression when they say it, and rather politely inform them that there is NO X IN ESPRESSO) can calmly click away at a few buttons to make their hearts desire come true by adjusting the grind size, coffee strength, and water temperature.
The same excitement and composure will be shown to the coffee purist standing behind him when he requests a medium-temperature Ristretto.
Why Is A Jura Inappropriate For My Coffee Shop?
An automatic coffee maker might not be the best choice for you if your coffee business bases a portion of its services on the theatrical aspects of coffee, such as a Barista who can grind, tamp, and brew a great cup of coffee and then decorate it with bespoke latte art. A bean-to-cup machine can produce coffee drinks of barista quality, but it only does it "behind the scenes" and cannot add the special touch that only a barista can.
Which Jura Would Be the Best Option for My Coffee Shop?
If you believe that a Jura is an excellent choice for your coffee business, you must take into account these three important aspects before selecting the make and model of your Jura:
1) How big is my coffee shop, and how many cups do I think I'll need to make each day?
Consider purchasing an F-range or E-range of the  line if your cake and coffee business serves less than 50 people each day. This makes it possible to make less coffee (without sacrificing quality) and rent or buy the machine for a much less money than you would with other kinds of coffee makers.
2) Will the machine be in your coffee shop's front area or in a back room?
Before renting or purchasing the machine, make sure to inspect it if appearance is a decisive factor for you. The newest "child on the block" from Jura, the WE line, has significantly raised the bar in terms of looks. The XS range might not be the best choice for you because of its slightly dated appearance.
3) Do specialty drinks like lattes and flat whites need to be made?
This need can be met by the majority of Jura machines that are compatible with Professional Fine Foam Frothier. Steamed milk and micro-foam may both be made with the Professional Fine Foam Frothier, which results in the tastiest lattes and flat whites.
4) Do I require a machine that can produce both regular and decaffeinated beverages?
Only machines equipped with dual coffee bean hoppers, such as those in the GIGA line, can produce both regular and decaffeinated coffee. These devices were made with high traffic areas in mind, where there is a need for speed, volume output, and a stunning appearance.
Are Jura Coffee Machines the Right Choice for Your Coffee Shop?
Consider getting a Jura if you require satisfaction at any of the following times:
At-the-touch coffee that is consistently of high quality
Well-known Swiss-made high-quality equipment
Convenience for both pure and specialty coffee drinks
However, if you require any of the following, think about a different kind of coffee maker:
Your establishment needs classic coffee equipment and the barista show.
Similar to a canteen, you need a cheap machine to sell to clients.
In step three, you choose quantity over quality.
Food
You may be interested in these jobs
---

Syneos Health

Gatineau, Canada

Description · JOB SUMMARY The role of the Product Specialist (PS) will be to support the launch a new product across Canada in the insomnia market. Within their assigned territory the PS will be resp ...

---

Wood

St John's, NL, Canada

JOB DESCRIPTION Wood's Operation team in Canada is anticipating an exciting opportunity for a Structural Designer to join the team, to support upcoming work in our Voisey's Bay, NL office, for a 2 ...

---

Safeway Jobs

Sherwood Park, AB, Canada

Requisition ID: 179607 · Career Group: Pharmacy Careers · Job Category: Retail - Pharmacy · Travel Requirements: 0 - 10% · Job Type: Part-Time · Country: Canada (CA) · Province: Alberta · Ci ...