Blogging
>
Marie blog
>
Investing in Quality: The Long-Term Benefits of Purchasing High-End Commercial Coolers
Investing in Quality: The Long-Term Benefits of Purchasing High-End Commercial Coolers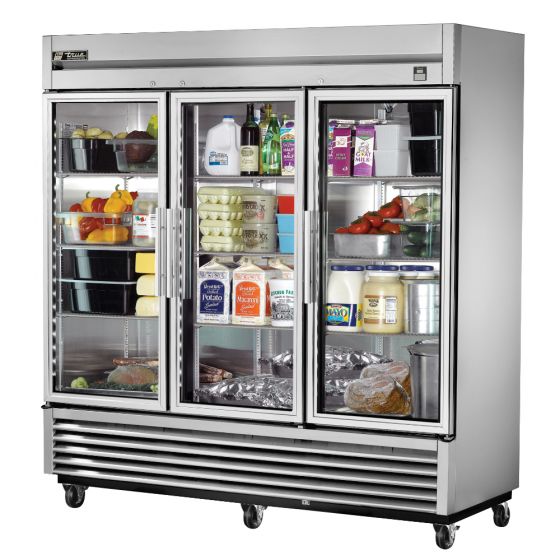 A commercial cooler is an important piece of equipment for preserving the quality of perishable commodities like food, beverages, and medications. Investing in high-quality commercial coolers is essential for any firm that deals with perishable items. High-end commercial coolers are often more expensive than budget coolers, but the long-term benefits far surpass the initial expenditures.
This article will discuss the long-term benefits of purchasing high-end commercial coolers for your business.
Enhanced Product Quality
One of the most significant advantages of purchasing commercial coolers is that they give good product quality. Commercial coolers are built to keep perishable goods at a consistent temperature, critical for preserving their quality and freshness. High-end commercial coolers are designed to maintain precise temperature control, essential for product quality and food safety, and extend the shelf life of perishable food items.
Furthermore, high-end commercial coolers frequently include features that improve product quality, such as air purification systems, humidity control, and advanced filtration. These features work together to create a more optimal environment, which aids in preserving your product's quality and keeps them fresh for a longer period.
Energy Efficiency
Another long-term benefit of investing in high-end commercial coolers is that they are more energy-efficient than their budget counterparts. High-end commercial coolers are designed to use less energy while providing superior cooling performance. This can help reduce your business's energy costs over time, translating into significant savings.
Furthermore, high-end commercial coolers often have advanced features such as automatic defrost, digital temperature controls, and energy-saving modes. These features help reduce energy consumption, saving you money on your energy bills and reducing your business's carbon footprint.
Increased Durability and Reliability
High-end commercial coolers are built to last, with quality components and materials that can withstand heavy use and harsh operating environments . They are often made from durable stainless steel, resistant to any kind of damage and rust. The components inside high-end commercial coolers are also made from high-quality materials designed to withstand continuous use demands.
Moreover, high-end commercial coolers are built with latest technologies that enhance reliability. For instance, they often come with diagnostic systems that can detect problems and alert you to issues before they become big problems. This helps to prevent downtime, which can be costly for your business.
Improved Safety and Compliance
Investing in high-end commercial refrigerators can assist your company in meeting health and safety laws. High-end commercial coolers frequently have proper safety measures, such as door alarms and different types of monitoring systems like temperature monitoring systems, to assure the safety of your products and ensure compliance with health and safety requirements.
Additionally, high-end commercial coolers are designed to obey industry standards and regulations, ensuring that your business follows local and federal regulations. This can help prevent fines and legal issues, which can be costly and damage the reputation of your business.
Customization Options
High-end commercial coolers offer a great range of customization options, allowing you to tailor your cooler to the unique needs of your business. For instance, you can choose from different sizes, configurations, and features to create a cooler that meets your requirements. This can help improve your business operations efficiency and enhance the customer experience.
Conclusion
In conclusion, investing in high-end commercial coolers can provide significant long-term benefits for your business. They offer superior product quality, energy efficiency, increased durability and reliability, improved safety and compliance, and customization options. While they may be more expensive initially, high-end commercial
Business
You may be interested in these jobs
---

Mokup Labs

Toronto, ON, Canada

"Sed ut perspiciatis unde omnis iste natus error sit voluptatem accusantium doloremque laudantium, totam rem aperiam, eaque ipsa quae ab illo inventore veritatis et quasi architecto beatae vitae dicta ...

---

RT Medical

Petawawa, Canada

Part time

Registered Nurse Opportunity with RT Medical · At RT Medical, we're committed to providing the best quality services to support our patients and customers in their health and wellness needs. This comm ...

---

RhynoCare

Deseronto, Canada

***LOCAL CANDIDATES ONLY*** · Provide skilled care for all activities of daily living in accordance with corporate policy, established standards and recognized nursing practice. · Assist the register ...