Resolutions Smesolutions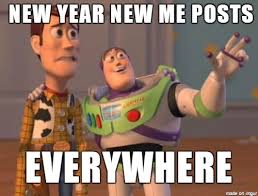 Well, here is is that time of the year when we are all stuffed to the gills with Christmas feast, lazed out from binge watching Breaking Bad and Sons of Anarchy for the third time and being good little plague bunnies and staying in your warren, only venturing out for new supplies of junk food and beer.
So now you're thinking, the new year is on it's way. Just a week now and what a great time to change my ways, get myself all buttoned down and straightened out and down to my fighting weight.
Yeah, and here they come…the dreaded New Year's Resolutions. The most neglected and ignored things in the universe.
Every year you make them. Every year you give it the old college try and every year, after a few months of being good enough to get into heaven, you start slipping.
Pretty soon you're back into your old rhythm, although it doesn't feel quite as bad because you're no longer hibernating. You're out and about burning those calories tightening those thighs, and it feels pretty good. But in actuality you have basically reverted to where you were during the last week of last year. You just don't really feel all that bad about it.
Well I'm no performance coach, or anything like that. I'm just a guy who has probably gone through this bullshit more often than I can recall.
So I'm here to save your sorry ass. In fact I am here to tell you that resolutions are in fact harmful to your psyche. Unlike their intended purpose, which is to guide you back to wherever it is you think you have strayed from, what they really do is create a whole lot of undue pressure to perform, and that, in turn creates guilt, and that can easily lead to self-loathing. And believe me, nobody wants to go there.
My advice to you is the same as t he advice I got when I was recuperating from surgery and now have to teach myself to walk again, and that is this.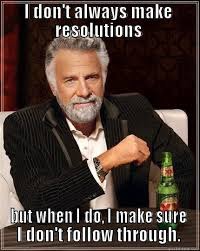 Every change you want to make, and make last, takes time. And the clock that governs how long it takes is not something you control. Your body does. And so learning to listen to your body is the key to how you go about making changes for the better.
And I after I finally understood what that last paragraph actually meant, I found myself thinking about my body in a whole different way. If I had an ache or a pain, I meditated on it and tried to figure out what caused it. Then I could deal with it, And you know what…it works.
Most of us are probably a bit overweight right now, because eating is a good way to fill the time while we are waiting out the plague. So think about what you're eating and think about how you could be satisfying that urge with something good for your body instead of crap.
I'm not saying no crap at all. Just a better balance between the crap and the good stuff. Then listen to your body as it rewards you with a bit of weight loss and a bit more energy.
And bit by bit, your body will change and you will start to feel it and be subconsciously encouraged.
Anyway, this is the last thought. Listen to your body, because it's an amazing machine that will talk to you if you let it.
If you're gonna make a resolution, make it that.
jim out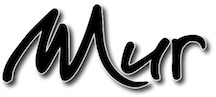 You may be interested in these jobs
Found in: Talent CA - 2 days ago

---

We help the world run better · Our company culture is focused on helping our employees enable innovation by building breakthroughs together. How? We focus every day on building the foundation for tomorrow and creating a workplace that embraces differences, values flexibility, and ...

Found in: Jooble CA - 3 days ago

---

Sodexo Canada Ltd

Burlington, ON, Canada

Full time

Grow your career with a company that shares your passion Our Campus Division has an exciting new opportunity to join the Sodexo team as our next Senior Business Development Director. · At Sodexo, our purpose is to create a better everyday for everyone to build a better life ...

Found in: Talent CA - 6 days ago

---

Randstad Canada

Brantford, Canada

Temporary

We have an amazing opportunity with a top employer in Brantford. We are seeking great talent to join the compounding department at a manufacturer in Brantford. This is a very clean and very bright facility that makes high-end products that are used all over the world in a wide va ...