What Kind of Team Player Are You?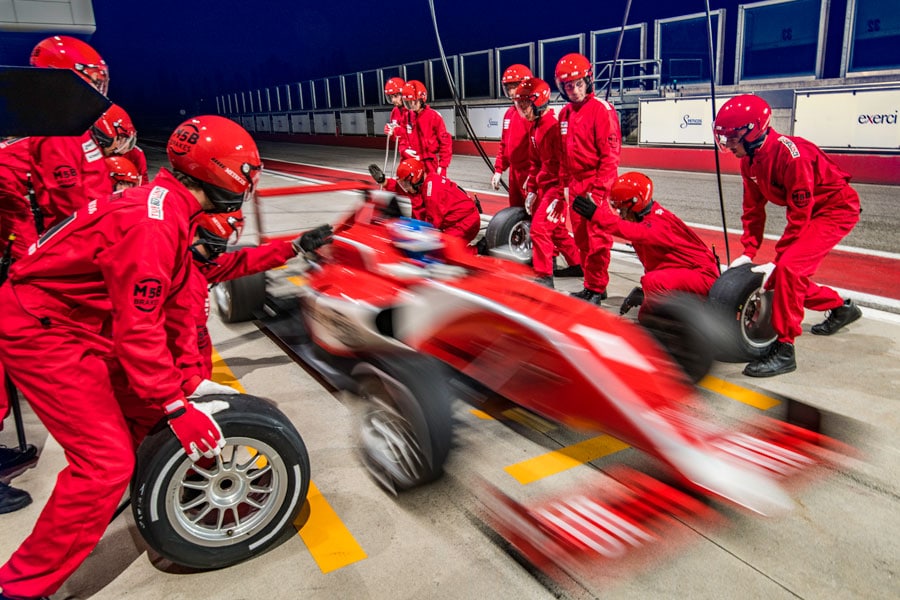 In my last post I talked about building team performance. Today, we look at what kind of team player you are.
An effective team needs diversity in its membership, a combination of work and personality styles. The following four team player styles are not intended to be absolutes but rather preferences that people have towards how they work with others. Each style has a brief description of its strengths and weaknesses.
1. The Doer is very task-oriented and action-focused. Give him a job and he's happy. The Doer is good at research, reliable, meets deadlines, and produces good quality work. He operates by priorities and pushes the team towards higher performance. He can be effective at teaching technical skills.
The Doer dislikes uncertainty and ambiguity; is impatient; wants results immediately; can be too focused on data; is impulsive; strives for perfection; and tends to avoid risk. If the Doer is the leader, he must be must be especially careful of these weaknesses. One major problem can be a lack of trust in the team's members. Moreover, he must be aware of others' feelings and work at interpersonal and communication skills.
2. The Visionary sees the big picture and likes ideas and concepts. She lets the team's vision and mission be the driver. She doesn't like getting bogged down in details, leaving these to the Doer. She believes strongly in teamwork and is good at helping others understand where they fit in to the larger picture.
The Visionary is a creative thinker and stimulates others in thinking about the future. She takes a cooperative and flexible approach to working with others. However, she must pay attention to her weaknesses. She has a tendency to ignore work in favour of conceptualizing and dreaming about the future. She can get hung up on process instead of results. And she may over-commit the team to setting too many objectives
If she's the leader, the Visionary has a lot to offer the team, especially in the area of long-term strategic thinking. But she must be aware of her weaknesses.
3. The Feeler is a very strong context person, making sure that everyone is on board before proceeding with a task or project. He's very aware of how others feel and is an excellent listener and facilitator. He's skilled at resolving conflicts and won't let stronger members dominate team discussions.
The Feeler must be careful not to push the soft stuff too hard (i.e., listening and feedback skills) if the team gets bogged down. He believes that interpersonal skills will solve all problems. And he can become a process fanatic, driving the others to distraction.
If he is the leader, the Feeler creates a participative atmosphere. But his people approach can be over- bearing and he must not lose sight that disputes are normal and healthy for teams.
4. The Boat Rocker is open and direct with the other members of the team. She regularly challenges the team on such issues as methods used, goals, and team values. She won't hesitate to disagree with the team's leader or with management. She likes to take calculated risks. However, the Boat Rocker must be careful not to use her style for non-productive use. It's necessary at times to let an issue drop. Moreover, she shouldn't push the team to take unnecessary risks.
As the team's leader, she's good at promoting an atmosphere of trust and openness; innovation; and continuous learning. However, she needs to watch out for being too argumentative.
The Challenge
Each of us has a personality preference to how we approach work, establish relationships with co-workers, and engage in collaborative learning. In the context of team players, the challenge is for each of us to understand our preferred style and to use it effectively. This means being constantly aware of the shadow (weak) aspects of our preferred style. Moreover, we must strive for balance by using all four styles in the appropriate settings.
Interdependent people combine their own efforts with the efforts of others to achieve their greatest success.— Stephen Covey
You may be interested in these jobs
Found in: Jooble CA Organic - 4 days ago

---

Amzauthority

Ontario, Canada

VP of Infrastructure - Agensight X - Webflow Ecommerce website template FREE STRATEGY CALL Toronto, CA Freelance VP of Infrastructure · Et arcu varius velit vitae orci duis pharetra bibendum sed posuere integer id aute irure dolor in euismod viverra mattis ornare. · About this ...

Found in: Talent CA3 - 3 days ago

---

MyJobCompany

Laval, Canada

INTERACTION LAVAL recherche pour le compte d'un de ses clients basé sur le secteur de LAVAL, un conducteur d'îlot H/F. Société spécialisée dans la conception et la fabrication de pompes et de systèmes de pompage pour les marchés du Bâtiment, du Cycle de l'eau et de l'Industrie, v ...

Found in: Talent CA - 17 hours ago

---

eHealth Ontario

Toronto, Canada

Part time

At Ontario Health, we are committed to developing a strong organizational culture that connects and inspires all team members across the province. Our vision is that together, we will be a leader in health and wellness for all. Our mission is to connect the health system to drive ...