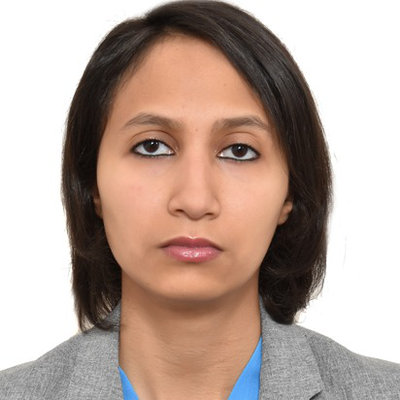 Maha Samhadan, CFA, CPA, CGA
I specialize in advisory, finance & audit services
Ottawa, Ottawa
About Maha Samhadan, CFA, CPA, CGA:
I started my career 12 years ago in leading accounting and advisory firms because of my love for numbers, and my desire to work in a challenging environment that will push me out of my comfort zone and help me grow as a professional and as an individual. My studies and experience exposed me to the finance industry, and my passion grew for it. Therefore, I pursued the CFA designation, and managed to earn this gold standard with the hope that I am one step closer to transitioning into finance. I, then, made yet another move, by transitioning into industry, and accepted a role to work as an internal auditor in an investment fund, in an effort to gain more relevant skills that may be transferable. I aspire that my next role be related to investment, to capitalize on the tremendous knowledge and practical skills earned through my studies and professional career. 
Experience
Senior Internal Auditor      Arab Monetary Fund (AMF), Abu Dhabi, UAE     Oct 2018 – Present
AMF is equivalent to the IMF in the Arab world. It is a regional diplomatic entity, that holds the objective of providing monetary and technical assistance to the 22 Arab member countries.
Over 80% of the projects managed covered high-risk areas, as they were either directly related to the AMF strategy (economic) or were considered inherently risky due financial impact (investment).
Consistently achieved over 85% implementation rate of business recommendations, showing deep understanding of clients' investment and economic processes.
I have been the go-to when it came to ad-hoc special projects requested by the Chairman, especially those of risky and sensitive nature.
Acted as an observer member of the investment committee due to my finance studies, and participated with inputs about the investment performance and strategy, upon request by the chairman.
Audit Senior Associate 2             KPMG Lower Gulf, Abu Dhabi, UAE            Feb 2018 – Oct 2018
Big four advisory firm that provides Audit, Tax and Advisory services
Led efficient audits by applying analysis of plausible relationships among both financial and non-financial data during the planning phase, to identify financial statements risk areas.
Acted as the focal point of contact with quality reviewers from KPMG international or the regulators: Abu Dhabi Accountability Authority (ADAA), and was able to provide sufficient and timely justifications.
Reason for leaving after only 8 months was my interest to gain exposure to the investment industry. I was offered a promotion to a Senior Associate 2, and my experience letter reflected that as a gesture of appreciation.         
Grant Thornton, Abu Dhabi, UAE
Top mid-tier international advisory firm, that provides assurance, tax and advisory services.
Audit Senior Associate                                                                                           Oct 2015 – Dec 2017
Assessed the going concern status of clients, by proficiently performing financial statements analysis.
Over 70% of audit projects assigned to my team represented the largest clients at the firm. Mainly governmental and financial services clients, such as the municipalities and government agencies. 
Successfully solved complicated accounting problems that were faced for the first time. 
Audit Associate (Grade 1-3)                                                                                 Oct 2012 – Oct 2015
Performed analytical tests (e.g., trend/ratio analysis, reasonableness test) where appropriate, and investigated significant fluctuations or relationships that were materially inconsistent with expectations. 
Over 95% of my projects were efficiently completed within budget and time limits. 
Less than 1% of the audit opinions issued turned out to be erroneous (failure to detect misstatements).
Analyst                                                                                                                      Oct 2010 – Oct 2012
Outsourced to the Environment Agency-Abu Dhabi, on a long-term basis for provision of accounting services.
Education
Academic qualifications:
Bachelor's degree in Applied Accounting, Oxford Brookes University. GPA: 3.7/4.00.       2012 – 2016
Diploma in Banking and Finance, Emirates College of Technology. GPA: 3.66 /4.00.   2008 – 2010
Professional Qualifications/designations:
Chartered Professional Accountant (CPA) and Certified General Accountant (CGA)
Chartered Financial Analyst (CFA Charter-holder)
Professionals in the same Accounting / Finance sector as Maha Samhadan, CFA, CPA, CGA
Professionals from different sectors near Ottawa, Ottawa
Other users who are called Maha
Jobs near Ottawa, Ottawa
---

Allied Universal

Ottawa, ON, Canada

Full time

We are North America's leading security and facility services provider with approximately 300,000 service personnel. At Allied Universal(R), we pride ourselves on fostering a promote from within cultu ...

---

ParaMed Home Health Care

Ottawa, ON, Canada

Internet service providers may also use other standard web-based technologies to analyze the movements of you while accessing the Website. These technologies help the Extendicare Group ascertain the e ...

---

Premium Retail Services

Ottawa, ON, Canada

Chromebook Sales Specialist As a Chromebook Sales Specialist, you'll excite customers and help spark sales for Chromebook by engaging store personnel and making products stand out on shelves. · What' ...