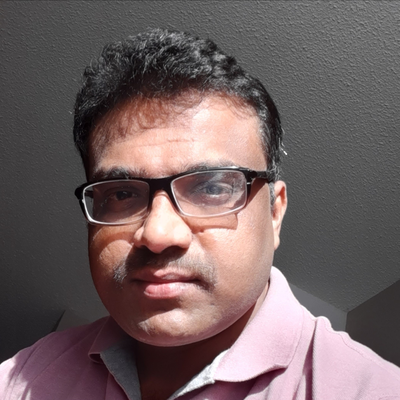 About Pavan Poka:
A technocrat with 12 plus years of insightful IT experience, completely as "IDAM-Consultant" in Application Security – "Identity & Access Management" domain.   
IBM and ORACLE Certified IAM-Admin, seeking a challenging and rewarding opportunity as an "Application Security – Identity & Access Management Consultant" – "IDAM – OIM Suite / SailPoint IIQ" Ops (Lead/) Resource.
Experience
A technocrat with 12 years of insightful IT experience, completely as "IDAM-Consultant" in Application Security – "Identity & Access Management" domain.   Holding Canada PR – Authorized to work in Canada.
Started IT career in Enterprise Security Solutions – Application Security – IDAM practice in Wipro Technologies.
Initially, worked for few months on Microsoft IDAM product "Identity Lifecycle Manager (ILM)" – Now, it is FIM.
Was given a project specific training implementing Oracle Identity Manager and performed relevant POCs.
Worked in a project implementing Tivoli Identity Manager and Tivoli Access Manager, along with TDI.        
Worked as Onsite TIM/TAM Application Support representative - operating at client location in Dorking, U.K.
Worked on "TIM to OIM Migration" project, Identifying technology limitations & deficiencies in existing systems.
Worked on OIM 11gR1 to R2 up-gradation project as a part of Operations team & worked on OIM-12C project.
Experience on Installation, Deployment, Testing, Patching, Ops & Production-Support; Complete SDLC of IAM.
Researching, consulting, analyzing system needs and advising best solutions, playing Security Analyst Role.
Being as Security Consultant, responsible for troubleshooting, fixing, and validating the bugs, which are raised across UAT and Production environments, playing client role during testing phases in higher environments.
Worked on "OIM to SailPoint IIQ Migration" design requirement with client from Operations perspective.
Attended practical SailPoint Training and performed relevant POCs for IIQ Administrator & Engineer activities.
Worked on Target applications onboarding onto SailPoint, collecting relevant data from Application Teams.
Worked closely with Clients, coordinating them with Application-Owners for designing Access-Control-Lists.
Worked closely with Business-Analysts to articulate Roles-Matrix and deriving Roles-Entitlements mapping.
Remediating Bundle-violations & SOD policy violations; Contributed to Tuning and Redefining Certifications.
Worked on Safes Creation/Management using CyberArk (PAM solution) and maintained relevant Vault services.
Technical expertise in Implementation, Operations and Support functions of projects for Identity Management.
Education
Bachelor of Technology in Computer Science & Engineering, 2008
Bapatla Engineering College, Acharya Nagarjuna University, 72.02%
XII - Intermediate, 2004
Sri Krishnaveni Junior College, Vijayawada, 91.60%
X - SSC, 2002
Sri Satya Sai Public School, Guntur, 84.33%
Professionals who compete with Pavan
Professionals in the same Technology / Internet sector as Pavan Poka
Professionals from different sectors near Saskatoon, Saskatchewan
Other users who are called Pavan
Jobs near Saskatoon, Saskatchewan
---

Paladin Technologies

Saskatoon, Canada

Full time

$60,000 - $90,000 per year

Paladin Technologies has emerged as the largest complex systems integrator in Canada. As a leader in the design, deployment, optimization, management, and maintenance of communication and digital netw ...

---

SoftMoc

Saskatoon, Canada

Part time

Part Time Staff - · Softmoc is looking for dynamic and outgoing personalities that love interacting with other people and are enthusiastic about where they work and passionate about the products we s ...

---

saskdocs

Saskatoon, Canada

Part time

Job Description · Family Physician - Victory Medical Associates - Saskatoon, SK. · Saskatoon Victory Medical Associates is seeking a Fee-for-Service Full, Part-time or Casual Family Physician to join ...