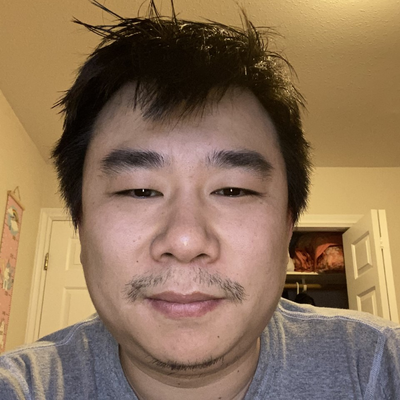 Services provided $65

/ hour
Engineering / Architecture (1)
Civil Engineers

About Peng Wang:
I'm a geotechnical engineer with over ten years of experience on numerous projects in Northern BC and Alberta. I previously worked as a geotechnical consultant for Golder Associates for approximately eight years, followed by Field Engineer positions for RST Instrument and BC Hydro at Site C. I'm experienced with project management, project coordination, site investigations, foundation designs, slope stability analysis, construction monitoring (both QA and QC), data analysis, and reporting.
Experience
BC Hydro 
Field Engineer, Aug 2021 - Apr 2022 
• Reviewed Project Civil Work Contract, including the scope of work, and technical specifications, and Issued Construction Drawings. 
• Conducted field reviews and quality assurance inspections of earthworks at the main dam. 
• Conducted field reviews and quality assurance inspections of lateral pile installations at the spillway and tailrace. 
• Provided oversight on behalf of the Resident Engineering Team to ensure contractor-completed works are in compliance with BC Hydro's technical requirements. 
• Helped established the field quality assurance inspection procedures for the lateral pile installation program at the spillway and tailrace (RBFE). 
• Proactively anticipated, identified, and assisted with contractor constructability challenges and related construction risks.
• Worked collaboratively with RE Team leads, Construction Management, and the Engineering Design teams to develop solutions to construction-related challenges. 
• Participated in review of drawings and submittals prepared by Peng Wang - page 1 contractors, developed feedback, and briefed RE Team members on new designs or design changes. 
• Prepared daily reports, technical memorandums, and field advice memorandums.
RST Instruments – Site C
Field Engineer (July 2020 to May 2021)
• Instrumentation, data collection, earthwork monitoring, and data analysis at Site C. 
• Interacted effectively with the site engineering team and field staff to coordinate work that complied with design and construction documents. 
• Identified issues that could arise and provide solutions for these problems. 
• Monitored construction methods and installations, inspection, and testing processes.
 
Golder Associates Ltd. – Fort St John, BC
Junior Engineer and Project Coordinator (November 2011 to January 2020)
• Planned and conducted exploration effectively. 
• Developed accurate proposals and determined costs for investigation procedures. 
• Performed geotechnical analysis and research to assess construction site conditions for numerous clients. 
• Acted as a contact for client's communication with field personnel. 
• Reviewed calculations and analytical data to maintain the accuracy of technical reports. 
• Performed construction observation and took soil samples. 
• Used Slope W (GeoStudio 2020) to analyze slope stability and design solutions. 
• Identified and resolved potential structural issues. 
• Displayed strong communication and interpersonal skills while visiting clients, job sites, and consultant offices to support the project and business development needs. 
• Evaluated sites to determine soil adequacy for handling loads imposed by building foundations and associated materials. 
• Assisted in the bidding process by providing for on-site inspections and preparing take-offs. 
• Controlled engineering activities to maintain work standards, adhere to timelines, and meet quality assurance targets. 
• Determined schedule and budget requirements for projects to coordinate efficient work. 
• Prepared and maintained accurate and complete work records and reports. 
• Determined project feasibility by estimating materials costs and sourcing requirements.
• Reviewed and assisted in performing technical bid analysis. 
• Visited project sites during construction to monitor progress and consult with contractors and on-site engineers. 
• Produced precise technical specifications and data sheets. 
• Tested soils and materials to determine foundation strength. 
• Drafted and reviewed reports and specifications, including construction schedules, environmental impact studies, and project designs. 
• Educated the general public on project progress and plans through public presentations and community discussions.
Education
Bachelor of Applied Science, Geological Engineering at the University of British Columbia (2011).
Professionals offering similar services to those of Peng Wang
Professionals in the same Engineering / Architecture sector as Peng Wang
Professionales offering Civil Engineers services
Professionales offering Civil Engineers services
Professionals from different sectors near Burnaby, Metro Vancouver Regional District
Other users who are called Peng
Jobs near Burnaby, Metro Vancouver Regional District
---

Adecco Canada

Delta, Canada

$30,000 - $40,000 per year

Exciting news Adecco is actively recruiting a dynamic and motivated individual for a temporary full-time Warehouse Associate position in Delta, BC. Join our client, a prestigious global transportation ...

---

Save-On-Foods

White Rock, Canada

Part time

With over 175 stores and nearly 22,000 team members, Save-On-Foods is Western Canada's largest grocery retail company. Committed to its core values of service, people, innovation, fun and integrity, S ...

---

Tsawwassen Animal Hospital.

Delta, Canada

Job Description · Are you looking for life-work balance with no on-call, while living in a welcoming, oceanside community? Our team at Tsawwassen Animal Hospital is seeking a veterinarian to join our ...