5 years ago · 3 min. reading time · visibility ~10 ·
4am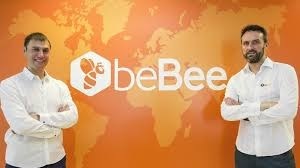 Christmas is not a period of the year I particularly look forward to because I know it adds an extra day of work and creates longer days but this is called serving the market.  My daughter and her husband are in the same boat, they have temporarily relocated to a town two hours drive away from where their live and rented a place, all to meet the demands of this time - this is the life bread of their particular family business - for the worker or the entrepreneur seasonal demand is what it is and those that sign up for work that involves this demand should not bemoan it.
This morning I decided that I shall awake at 4am - which has less to do with work and more to do with beBee.  Whether this is a sustainable strategy remains to be seen, because I am the type who on seeing the alarm clock showing 4:00am instinctively hit the snooze button.  Usually after about five to seven snoozes of 10 minute intervals, I have awoken my vigour sufficiently to drag myself out of bed.  So I will see how it goes, but I also know that when people add an hour to their day, that hour will compete with all that can fill it - then what - because dicing with sleep is not a mature thing to do - if I choose to awaken at 4:00am it will not be due to sacrificing quality of sleep but knowing that I work fine on 6 hours - even if 8 hours is usually recommended.  This is not about a workaholic mindset - but having the energy for purpose.
I hate the word "time management" because life is really about "meaning management".  Time is a physical reality when it comes to energy used and restoration of that energy that comes through physical intelligence such as diet, sleep, meditation and flow.  Time is also creative meaning and in that regard human beings can become quite extraordinary in the way they can adapt.  The Apollo 13 film captures that spirit - but here meaning is literally life and death :
"
You have no groups that fit your search