5 years ago · 3 min. reading time · visibility ~10 ·
Dilute and Emerge
The element of learning is no different to mixing paint on a pallet, the question is whether we are learning paint or if we have grown in our learning and moved somewhat closer to a master painter.  Even if we reach the level of a master painter, learning is not the painter but the paint - and a master painter will often lose his painting or paint over his painting, and all of that is learning.  Just because in my toastmasters club there are lots of resources provided through the Toastmasters organization does not make that a learning - it is how I paint that does that.

My learning journey has not been a post or two in the making, it has been nearly two decades in the making, so when I see something that triggers a memory of something that diluted that learning, I am expressive as the paint can be - but that is why I also believe deeply in metacognition, which means thinking about our own thinking.  We do not do that, or at least only marginally, for we live in the world of broadcast and messaging, rather than reflecting and learning.  In such a journey we dilute the paint that maybe our ego as our brush picks up humility or we dilute the relationship with the appreciator, because while they may become benefactors of our learning - in the act of learning itself - whatever wealth we attain because of learning gets in the way of being a learner.

So it is I saw a finished painting when I know my life at best is an unfinished work of art, always work-in-progress and always ready to paint over a masterpiece if learning is the wisdom.  The finished painting I saw was a definitive statement - the kind of sloganeering that is a snapshot rather than a work of art.
Eventually as we develop we do need to consider the relationship of our own learning and development in comparison to the desire to be recognized or seen or acknowledged.  Can I paint over this painting when it does not belong to me.  Of course I cannot but that is what we tend to do when we think we have something finished, which are now informed how it is others view the painting.  That is the society we have created, it is even the society that perpetuates how people utilize a Toastmasters program - the program being affected by the programming we each have as to our message to the world.  We want to be the painter, not the paint.

What happens if the painting was not a message to the world, it was only love of learning. We can hang up our life in the story of the paintings we created ourselves - and the value in that hanging is not an egotistical desire to showcase our work but to examine the time series of our work and how that informs us where we are on our learning journey.

This way we are always emerging, even at the smallest time frames which could be awakening to a brand new day, or even thinking through a mind painting like this.  If we choose or want to be recognized that is fine, but there are plenty of mind painters who simply were absorbed in the flow of their learning, whose work became much bigger than when they were alive.  History tends to forget people sometimes in the hour of their life, but decades afterwards or even years after, their contribution - as is revised through the course of history.
There are even people whose lives were forgotten and seemingly lost to history, only for archeology to dig up that history and reveal to conscientious curators that they had uncovered a lost history.  This is the case with Ashoka Maurya and today that discover has altered our story about the development of Buddhism. 

We do not control how history evolves.  We may be the rare person who discovers something that was lost or see's in history a truth that others have not learned to see.  Since my learning journey has shown me that I can learn so much by simply focusing my use of the online space as a learning journey, I have also learned the wisdom of not being a teacher, that the true wisdom of all teachers is that they are lifetime learners first and foremost.

So I focus on my learning and if others want to focus on their learning, that is there prerogative and personal maturation decision.  There is a great humility in not trying to change people or make of others our personal pet project - and that humility is the dilution of the paint.  The paint is not the painter, it is the learning and as a painter paints he learns - and most of all the painter learns to see - and this may be accomplished by stopping painting and simply standing back in the resulting silence to simply observe.

That modern media is still an invasive form of broadcast is our collective failure to understand what it is we may dilute in order for our learning to emerge.  If all the young people in Toastmasters club learn to see this, then it is not because I am there to open their eyes.  It is because they have chosen what it is they want to dilute in order to create the paint of learning they apply.  In application they will either paint what it is they want or need, or see what it is they did not know they wanted or needed.  In my case simply diluting want and need is another means for learning to emerge in my life.  How it emerges in others is their own personal discovery.  The moment I set about trying to change another person, I have lost my painting.

""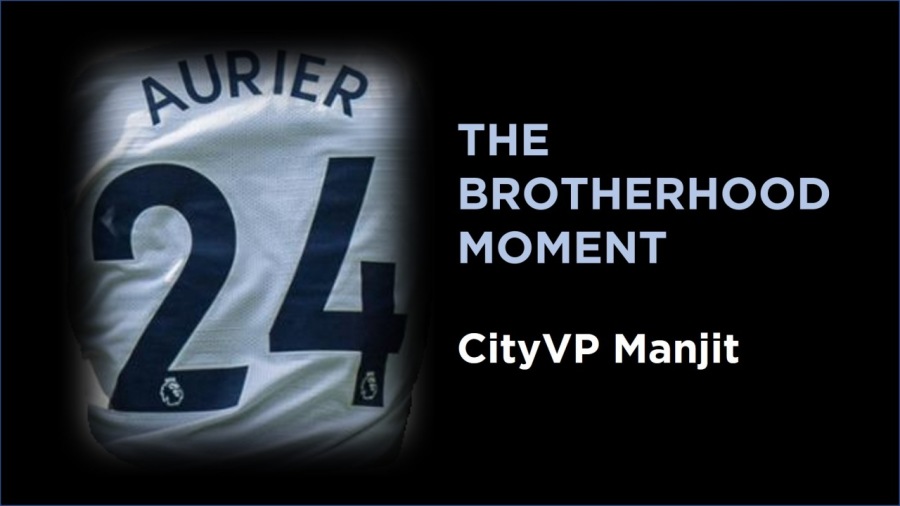 The Brotherhood Moment
For once it was the right result for the right rea ...
1 year ago · 2 min. reading time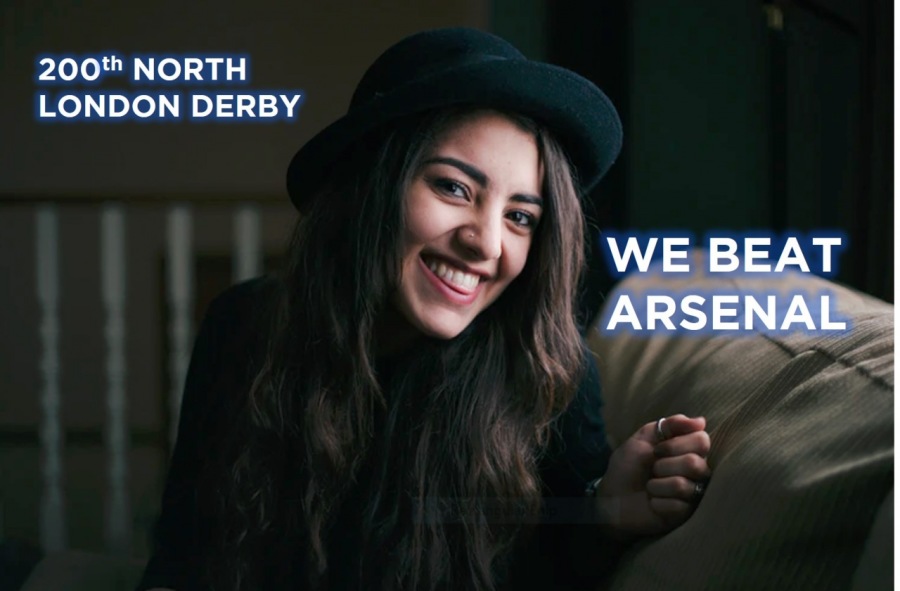 We Beat Arsenal
We beat Arsenal. · Did we beat Arsenal? · Spurs le ...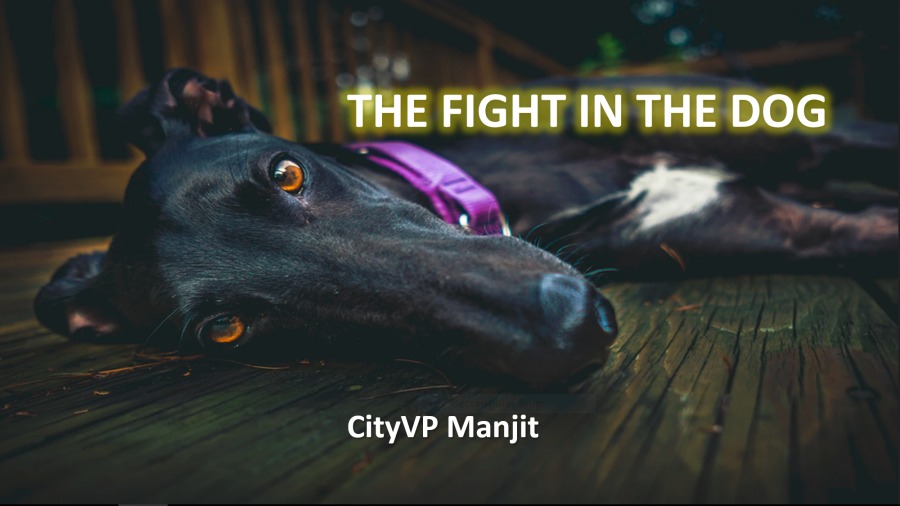 The Fight in the Dog
If we believe that we cannot teach an old dog new ...
You have no groups that fit your search