5 years ago · 3 min. reading time · visibility 0 ·
Disruption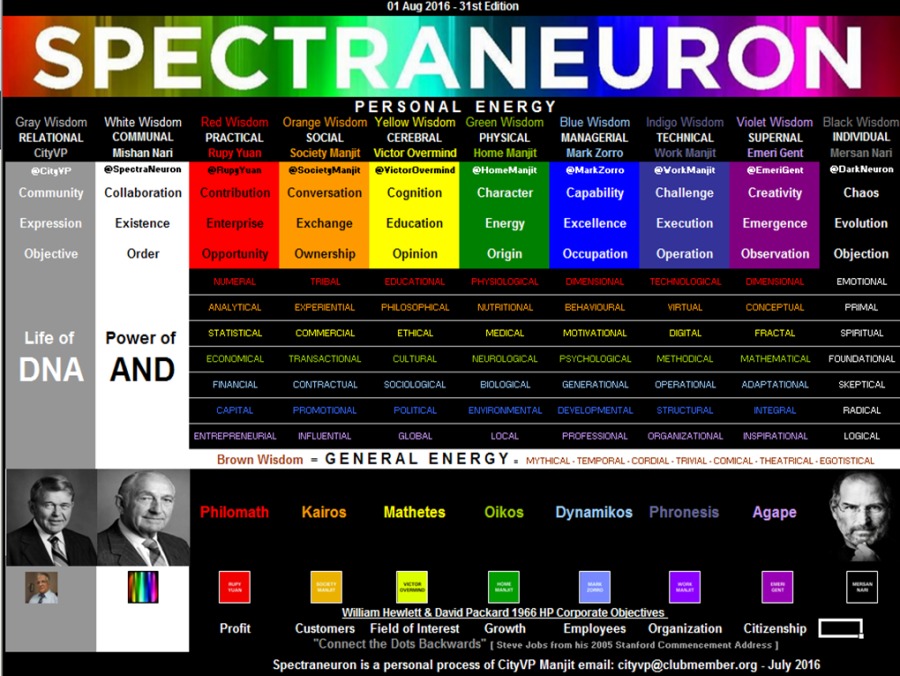 Disruption has become a popular word.  It is common to hear people announce the next disruptive force that has accompanied accelerated change.  Disruptive innovation was made popular through the work of Clayton Christensen who saw a trend in organizations committed to their profitable program, ignore an unprofitable segment which they cede to a competitor.  The competitor later builds his business on that unprofitable segment, improves processes and due their lower costs begins to eat into the more profitable part of the competitor business.
Christensen's ideas were on the mark and explained a phenomena that turned the word "disruption" into a major business idea. 

The rise of Internet based companies further added another level of meaning to the word "disrupted" as companies like Amazon, Google, Facebook and then companies like Uber used the internet to shape new business models that disrupted business as we know it.  Other words like "disintermediation" described various types of advantages gained at Internet speed and so we arrived at digital disruption.
Ironically, as digital disruption scales, the need to ensure that the Internet itself is not disrupted (as in service disruption) becomes the new security challenges.  So we have two types of disruption now at hand.  Disruption which innovates and disruption which is a security concern. 

I am here to learn about disruption which innovates and shapes the 21st Century for the better and not the disruption which serves as a shadow, especially disruptions like war or terrorism. As we engage these issues about disruption, the reality is that for the average man on the street, other than hearing about disruption through the media or served as new way to buy something, the average consumer the effects of disruption may not end up in corresponding change in habits.  That I recognize disruption means that for me at least a change of habits is in order, but this remains a personal choice.  My personal choice involves learning.
As much as I utilize the online space for learning it has been good tool.  Ironically my attempts at being social have sometimes resulted in misunderstandings, so one of the changes I am looking to make is to focus purely as utilizing the web as a learning medium.  While MOOC's or Massive Online Open Courses have been a new innovation in education, I so far have not availed myself of these courses, choosing night school as a physical location instead. Peter Guthrie discussed whether MOOC's will be a passing fad and today it is one more disruptive reality. 
What all of this means is that we are in a strange place today between the world as we once knew it and the world as it accelerating with technological and disruptive change.  What I have to decide is whether I am the last of the old, or the first of the new.  This means that what we see as disruption today we should start viewing as evolution.
This evolution does not make parks, or high streets or the common everyday physical locations disappear, but it does make us interact with them differently.  So a big part of disruption is not simply understanding the opportunities and threats of disruption, but also our own response to disruption.  When it comes to who I am, I do not need to overload my senses with those things that I may not yet understand or probably have no interaction with, but only those things that command my immediate attention.  The problem is that there is a lot that sparks my attention.
What is in the background of that attention will be my ability to deal with uncertainty.  One means of dealing with uncertainty is to find coping mechanisms such as meditations.  Another way, which is a way I personally prefer, is to understand uncertainty - and here I look to the work of Ralph Stacey in particular, especially in a business minded context and not just a life context.
So if I am less social from here on in, it is because learning media is substantially more important to me than social media or social networking is.  Ultimately I may find that the best course of action is to engage my learning journey in private - but that is where thinkers are important - to learn we need to surround ourselves with thinkers.  In a social media context, we surround ourselves with followers because there is a value today for people to collect people.  I do not want to collect people, I want to continue as a journeyman on my learning journey. 

That learning journey requires reflection and metacognition, as well as thinkers and observers. It does not require followers and people who are the last of the old.  I am not thinking of this as disruption, but as evolution.  Digital and personal evolution is what makes us the first of the new.

"
You have no groups that fit your search