1 year ago · 2 min. reading time · visibility ~100 ·
DR. HOOK: Cover to Cover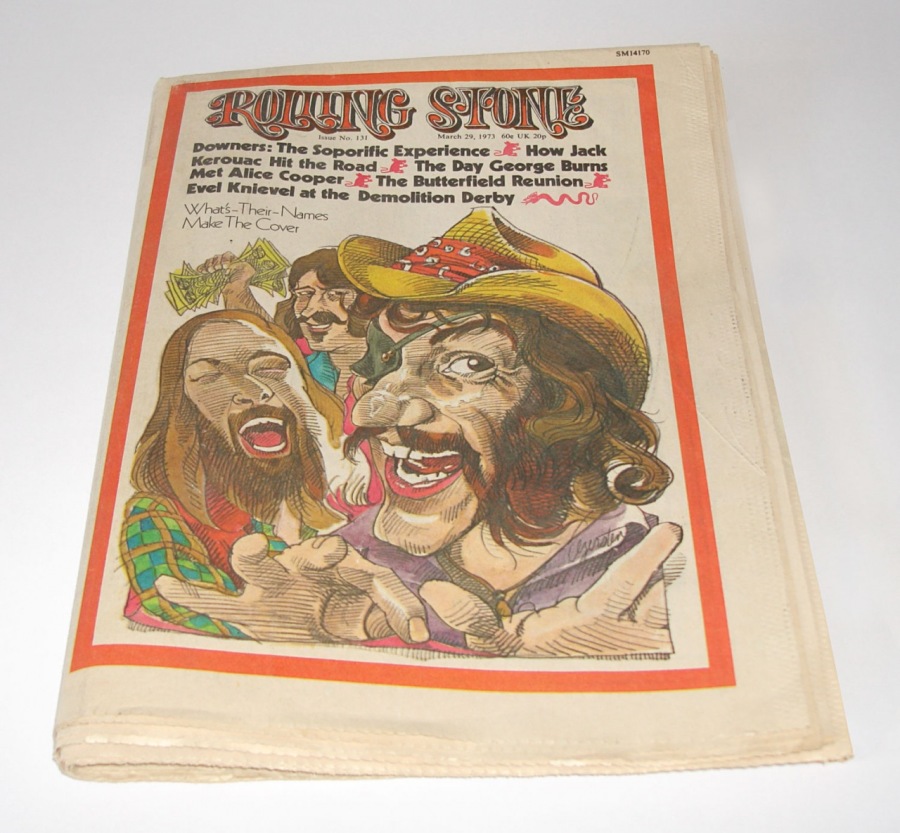 "The Cover of 'Rolling Stone'" is just one of the songs Shel Silverstein wrote for Dr. Hook & the Medicine Show. It's a parody of the success in the music industry and the rock 'n' roll lifestyle. It pokes fun at all the excesses and indulgences of rock stars.
After the song peaked at #6 on the US Billboard Hot 100 and #5 on Cash Box, the Rolling Stone Magazine gave them what they wanted—kind of. The band did make the cover for the March 29, 1973 issue but instead of a photograph, Rolling Stone used a caricature image featuring just three of the seven members: Ray, Dennis and Billy. The caption read, "What's-Their-Names Make the Cover."
BBC refused to play the song because the "Rolling Stone" in the lyrics was considered advertisement. There was a myth that Dr. Hook re-recorded it as "The Cover of the Radio Times" but according to co-lead singer Dennis Locorriere: "Legend has it that we went into a studio and rerecorded the song. What actually happened was that a bunch of BBC disc jockeys went into a studio and shouted 'RADIO TIMES' over our original chorus. It's the same recording that we released but with the addition of their voices layered on top of ours. You can, however, still hear us singing 'Rolling Stone,' but way in the background, under their voices."
Here's Dr. Hook with co-lead singer Ray Sawyer taking the lead on the song, as well as "an interview" with members of the band:
Poison is an American hard-rock band which achieved commercial success in the mid-1980s through the mid-1990s and has sold over 45 million records. The band has charted ten singles in the Top 40 of the Billboard Hot 100, including six Top 10 singles and the Hot 100 number-one, "Every Rose Has Its Thorn".
The life cycle of Crack a Smile, their fifth studio album, which began in 1994, was brought to an abrupt halt in May 1994, when vocalist Bret Michaels lost control of his Ferrari. Michaels suffered a broken nose, ribs, jaw and fingers, and lost four teeth. After his recovery, the band continued recording in 1995. However, to the group's dismay, Capitol Records had by this time decided to put the Crack a Smile album on hold, and instead released a Greatest Hits record in 1996. The album's eventual release on March 14, 2000 was prompted by strong fan demand, with promotional copies and bootlegs selling for $50 or more. In order to compete with the bootleg release, Capitol took the unusual step of throwing in additional bonus tracks to the album. The album also delivers an inebriated version of Dr. Hook's "Cover of the Rolling Stone."
Here is Poison's version, pretty much a copy of the original:
(The information used in this post is from societyofrock.com and Wikipedia.)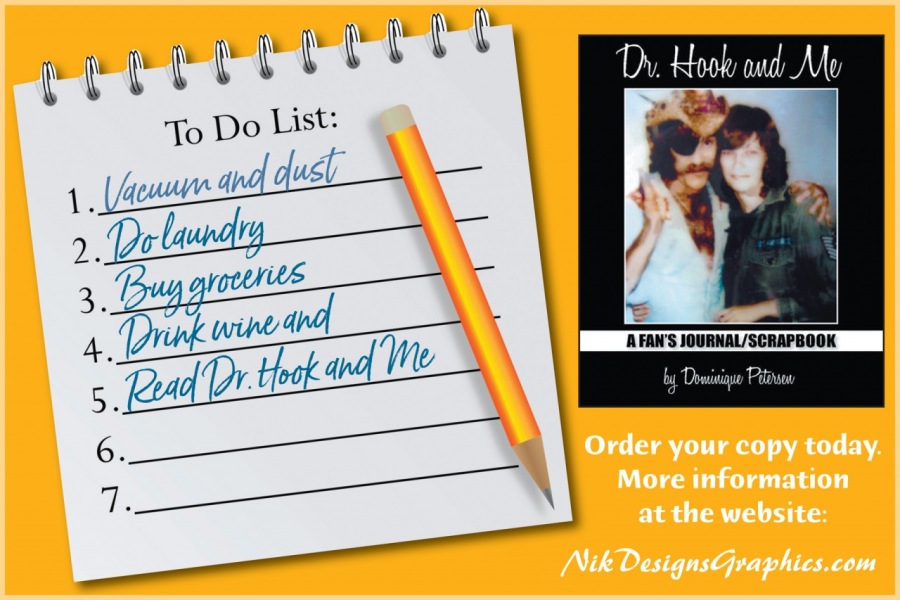 Want more Dr. Hook? 
Check out my books at the website:
NikDesignsGraphics.com
You have no groups that fit your search