3 years ago · 4 min. reading time · visibility 0 ·
Enjoy It While It Lasts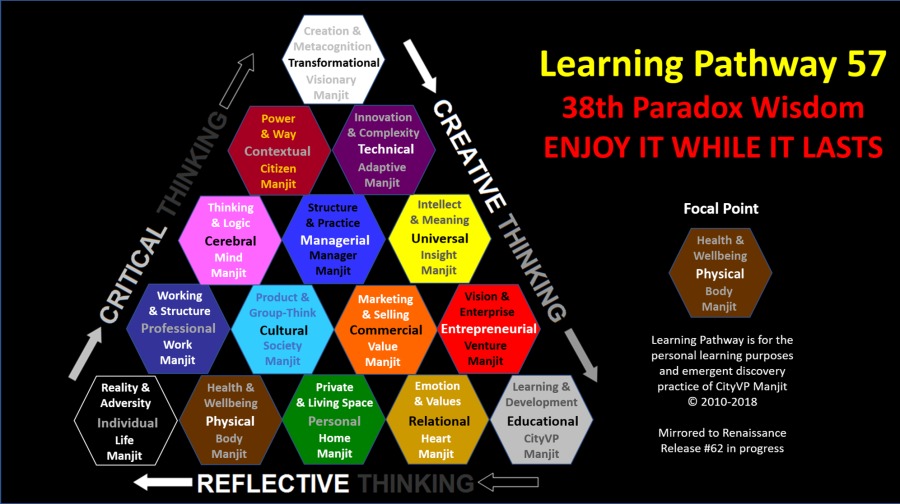 Buzz Submitted by : Paul Walters


Paul Walters coaxes the reality of aging as he both pokes fun at it and comes to term with the process and realities of aging

We all have a different way of looking at the remaining chapters of the book of life we are all writing while we have the privilege of being healthy, hopefully wise and most assuredly alive. "I'm Too Old For This" contains the signature style of how Paul Walters looks at this, while this Paradox Wisdom is the signature style of how I come to the same subject.
As the saying goes, "there are no atheists in fox holes" so we can give license to having some kind of religion in our belief even if that religion is in believing that religion is unnecessary.  What that saying does not say is whether the atheist in the fox hole is suicidal or psychopathic and either of those two bookends may discount a belief in any particular religion.
I do think we need religion as a balancing act against the unknown. All my physically available evidence tells me that we have this life and how we live this life affects those who are born after us and the generations born thereafter, but I am skeptical about an afterlife where we meet up again with members of our family.  Why would life give us that option when our society for the large part does not operate on a similar principle. 

Moreover in the case of brain injuries and afflictions such as Alzheimer's, it is evident that damage to the brain can make us forget our own history and erase the relationships from our memory.  If the brain can empty itself of our memory due to loss of memory or get buried in plaque that might itself be a reaction to another stimulant, then how does "life after death" become a life after death? 

We tend to be more fraught with apprehension, fear or worry about this contemplation of life after death, that we may forget that there is life before death.  So it is the rest of this buzz is dedicated to recognizing our individual consciousness and thus recognize that when I write about this, I am writing about my consciousness as it lives in the moment it is alive.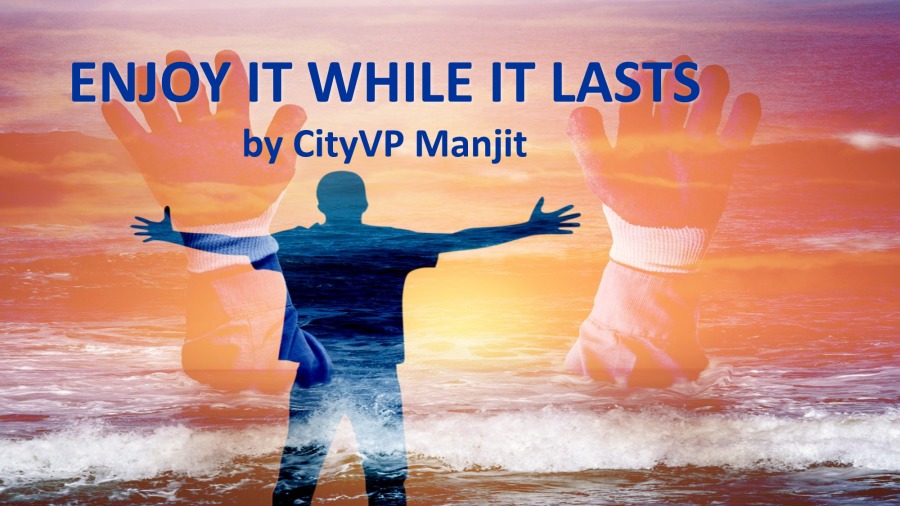 Maybe in the course of death, there is some form of life force that is not lost and this life force is the raw material for the next existence.  Ideas like "reincarnation" hold out a promise of continuation, but it is Earth centric and who is to say that future selves either in animal or human form will return to this particular rock that travels around the sun.'
In the vastness of space there are more stars than there are people who have ever been born and ever will be born on this good Earth. Yet if our energy transmutes into another form of consciousness, it is more likely to be transported to alternative universe, that itself may represent more universes than there are living things on the Earth.  We are only going to know we are alive if the form that our energy is conscious of existence and not just reactive to survival.  Then there is the time it takes us to manifest to another form and the myriad kind of life forces we go through before we emanate as a conscious life force again.  This is not at all the idea of reincarnation because that makes the Earth the center of that belief.  We are not the only planet that supports life in the universe, we are merely a planet that scientifically have not proven that there is life elsewhere in the universe.  What use is that proof if we find it challenging simply to get to the next planet, without contemplating transmutations thing bring our life force energy into a different parallel universe !
So the lives we change while we are alive are the lives that come after us in this plane of existence. The reason we have religion and why religion is useful is that we cannot handle the idea of non-existence, that life demands that we ultimately learn to say goodbye to our own mortal being.  That level of uncertainty can drive some people to completely lose it and if religion is what helps keep the psychology of that being together, then I am not going to rag on religion, other than those that see it cause trouble do have a point, but if those people could get religion eliminated - the trouble only accelerates.
Our graceful transitions from different ages is grace as we have understood aging.  There is value in knowing that our life expectancy is increasing as human beings due to developments in health science and quality of life assisting technologies.  There is even a scientific push to treat aging as something science can cure, but that does not mean we live forever and become immortal and even if it did, the human race would want a opt-out clause because forever is forever.
Even if human beings could make us live forever, it goes against a nature which puts a certain time limit on even a single planetary system.  When the Sun loses its energy those whose bodies can permanently be renewed would either need to figure out how to get off this planet and find one that is inhabitable or suffer the resulting forces that eliminate life on Earth.  The Earth is not a permanent object, even though its life cycle is in terms of billions of years, it still has an end.
Unless we are able to be beneficiaries of scientific "cures for aging" we are collectively members of the same human experience that has been a feature from the dawn of man and the first kind of human that had the same consciousness resource which many of us simply take for granted today.  There was a greater chance of us not being born as we are than actually being born, and we turn a blind eye to this lottery of who is given birth and who misses out on the whole fertilization process. Indeed we could have been a million different people subject to a million different sperm form and that is not only determining our being at the level of gender.
If we don't invest ourselves in the notion of how miraculous it is for us to just to be here as us, then we miss out in the blessing and the appreciation of our own existence and all of that in a time of great technological and scientific change thta promises us an extension of existence - but look at how we neglect and abuse the very body we have been given, why then do we deserve something beyond our comprehension - if we don't enjoy life as it lasts now, how will we ever do so?
""