Grave Concerns 1
Have you ever worn black to a funeral? Did you travel from a funeral home to the cemetery in an unbroken procession of cars? Have you ever sent flowers to the family of the deceased?

Why did you do those things? Tradition? Where did those traditions come from? Many of them came from century-old cemetery superstitions.
The graves should be the right way around.
One of the biggest beliefs concerns the orientation of the graves themselves. After all, most graves lie east to west. The body should have its head to the west and its feet to the east. That way the body faces the rising sun, and the final Judgment in the east. Burying people with their feet facing the sun pre-dates Christianity, and old churchyards preserve this custom.
This tradition seems to disappear with the massive 19th-century urban cemeteries. They "were planned on picturesque, utilitarian and socially stratified lines" and tradition counted for little.
Headstones
A common belief across Christianity, Judaism, and Islam is that the dead will rise for judgment and enter the next life at the end of days. Europeans in the 1500s believed this to be true but were afraid the dead may rise too early. To alleviate their fears, they placed large headstones above where the deceased's head was resting to keep the body from roaming the earth ahead of schedule. In some English cemeteries, the headstones were placed at the feet of the deceased to prevent them from getting up and walking away.
Earlier generations of Anglo-Saxons were also concerned about the potential of the deceased coming back to life to roam the earth. Some say they used to cut off the feet of their deceased to prevent this.
Wearing Black

The custom of wearing black at funerals is an ancient one, but it became more popular during the Victorian era. Black was believed to make the living less visible to the spirits that came to accompany the deceased into the afterlife.
After all, they didn't want the spirits to make any mistakes and take them along too!
If a family could not afford black clothing, it was acceptable to wear a black armband. Widows were expected to wear black for two years after their spouses died. But during the last six months of this period, they could add some trim in grey, white, or lavender.
For women who were mourning the loss of a parent or a child, it was appropriate for them to wear black for one year. The typical period to wear mourning garb for the passing of a grandparent, sibling, or close friend was six months. If an aunt, uncle, niece, or nephew died, they were expected to wear black for just three months.
They must have had quite a dark wardrobe!
Stop the Clock
When someone died, clocks were stopped at the moment of death. For practical reasons, this would allow for an accurate doctor's report and death certificate.
But it was also said to be out of respect for the dead. Time had stopped for their mortal life and so their spirit must not be rushed into leaving too quickly by allowing them to notice the passage of time.
When the family's mourning period had ended, they started their clocks again – symbolic of it being time to move on to another period of their life.
Draw the Drapes
For our ancestors, visitations and funerals were often held in the home of the deceased. The body was laid out in the front parlour.
As soon as someone died, it was customary to quickly close the parlour drapes. This was believed to be a way to keep the deceased's spirit from leaving too quickly.
Even today, funeral home visitations are usually held in a room called the "funeral parlour". It is made to look like a household living room and often has closed draperies somewhere in the room.
In some parts of the United Kingdom, everyone on their street closed their draperies when someone in the neighbourhood passed away. Children were taught to be quiet near these homes or play someplace else.
A Kiss Good-bye
Today, it is common to stand in line at a "viewing" for a chance to speak a few words to the family and then to walk past the coffin. When there is an open casket, many people reach out to touch the deceased one last time.
This was even more common in previous generations, where it was customary not only to touch the hand or heart of the deceased but to give them a kiss.
It was thought that the bestowal of a kiss would keep the living person from dreaming about the departed one.
Moving around a cemetery has its own problems.
It was also considered bad luck to be the first mourner to leave the cemetery. Apparently, it could even invite death. A related superstition claimed that if a woman left the cemetery first, a woman would be the next to die. If a man left first, a man would die next. Naturally, people needed to leave the cemetery eventually, so perhaps the families took their servants along and made them leave the cemetery before the mourners did.
Hold your breath when passing a cemetery.
I've long remembered that you should hold your breath while passing a cemetery unless you want to inhale the spirit of the recently departed. Alternatively, you can tuck your thumbs into your fists if you pass a cemetery, to protect your parents.
Do not walk on a grave.
The most famous of the cemetery superstitions is that it's considered bad luck to step over a grave. I know I always apologize if I need to step over a grave, and I have no idea why I do that. I've also heard it said that he who walks over a grave will soon die.
That said, many cemeteries used the areas that are now under footpaths as the site of their unmarked graves for the poor, so plenty of people will have walked over them! Graves could collapse once the coffins decayed. Since families buried the poor in shrouds, collapses caused less concern. The superstition possibly results from that.
Saved by the Bell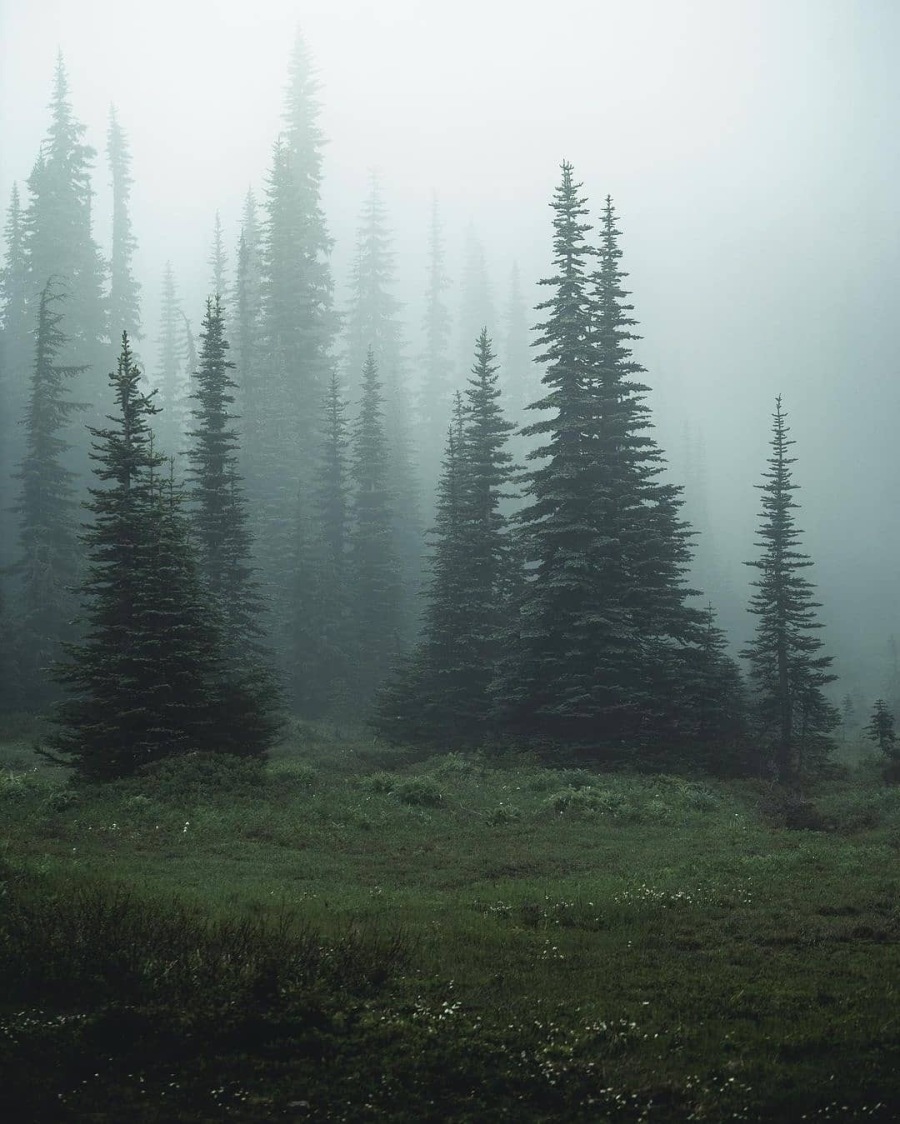 In previous generations, it was sometimes difficult to tell if someone had actually died or if they were just in a coma. So craftsmen began putting bells on the top of coffins with chains that ran to the inside for the deceased to pull. Then they could ring the bell if they woke up.
This is where the expression, "saved by the bell" comes from.
Leave Feet First
If the deceased was carried out of the home headfirst they might look back and call another family member to follow them into the afterlife, so they were always carried out feet first.
Keep a Lock of Hair
Historically, giving a lock of your hair to someone has been considered a sign of love and devotion, especially when done before an impending separation.
And although it may seem creepy to us, keeping a lock of hair from a deceased family member was perfectly acceptable during the Victorian period.
Jewelry was made from hair, like this mourning bracelet. And hair was even used to make wreaths and pictures for home décor.
Our ancestors believed that keeping a lock of a loved one's hair would keep their loved ones close to their heart. Today, we may not be as likely to keep locks of hair, but we often save other mementos to remind us of deceased family members.
This idea was from the BillonGraves Blog of April 5, 2021. 

You may be interested in these jobs
Found in: beBee S2 CA - 4 days ago

---

Ti Titanium Limited

Saint-Laurent, Canada

Full time

EN TOUT TEMPS IL EFFECTU SES TÂCHES / FONCTIONS EN APPLICANT LES RÈGLES DE SANTÉ ET SÉCURITÉ. · À L'AIDE DU PONT ROULANT OU AUTRE ÉQUIPEMENT IL CHARGE ET DÉCHARGE LES PIECES A USINER SUR SA MACHINE (SAUF POUR LE LEVAGE COMPLEXE) · AU BESOIN IL DOIT MODIFIÉ LE PROGRAMME ET LES PA ...

Found in: Jooble CA - 6 hours ago

---

Mennonite New Life Centre

Toronto, ON, Canada

Part time

Job Posting: Digital Content Specialist Hours: 30 hours per week Duration: Till December 2023 Remuneration : $26.00 per hour About the Organization : · The Mennonite New Life Centre (MNLCT) is a vibrant, multi-cultural settlement agency for newcomers to Canada. The Cent ...

Found in: Jooble CA - 3 days ago

---

Sonu Holdings Ltd. dba Sonu Hair Cut

Abbotsford, BC, Canada

Full time

Administrative Assistant · Sonu Holdings Ltd. dba Sonu Hair Cut · Unit 4 32294 S Fraser Way, Abbotsford, British Columbia, V2T 1W6 · Salary: · $26.50 per hour for 40 hours per week · Job Type: · Full Time, Permanent · Start Date: · As soon as possible · Language: · English ...