Labour force participation
Many people who want to work, are not working, and many of those who cannot find work withdrew from the Labor force because of the pandemic. Labour force participation (LFPR) is expected to recover from its historical plunge over the next two years, but not to its pre-pandemic peak according to the US Labor Department. In a recent report on February 21, 2021, by Oxford Economist Lydia Boussour, Lead US Economist. Her analysis shows that younger workers have largely returned to the workforce, while older workers are less likely to be back. She and her colleagues at Oxford expect the participation rate to rise from 61.4% currently to 62.4% by Q4 2021, and 62.6% in Q4 2022.
They attribute the 65% of the drop in the labour force participation rate (LFPR) in Q2 last year, or the drop of 1.3ppts was due to discouraged workers. Discouragement was more prevalent among younger workers, who were overrepresented in the hard-hit services industries. Encouragingly, young workers' participation has already regained two-thirds of its drop.
An acceleration of retirement trends, reflecting early retirement decisions and more disabled workers retiring, has weighed on overall participation by an estimated 0.5ppts in Q2 2020.
They estimate that around 2 million workers have left the workforce to retire since the start of the pandemic. This is more than double the number of people who left the labour force to retire in 2019 and will leave a permanent dent of about -0.4ppts on the participation rate.
Fed Chair Jerome Powell recently stated that the realization of such rebound in participation will indicate a broader recovery in the labour market which would be a signal that policy normalization can slowly begin. The Oxford Economist expect the tapering of asset purchases to begin in mid-2022, followed by rate lift-off in mid-2023.
The collapse in the LFPR has been one of the most striking labour market developments of the global coronavirus recession. The 3.1ppts plunge last year was unparalleled and nearly as large as the seven-year decline in the aftermath of the 2008-2009 recession. As of January 2021, the LFPR has only regained just over a third of its drop, with 4.3 million more people out of the workforce than in February last year.
Baby boomers take the nearest exit while participation among workers aged 55 and over fell less during the initial stages of the pandemic, it has been on a downtrend since last summer, and it is currently lower than at the worst of the crisis. We see three factors behind this development:
· the job losses associated with the coronavirus recession.
· the health risks posed by the virus for the most senior workers.
· early retirement decisions boosted by well-cushioned 401k accounts supported by strong financial market performance.
We estimate that the ageing of the population would reduce the LFPR by about 0.06ppt every quarter, or 250,000 workers, under normal circumstances. But that drag on LFPR was a large 0.5ppts in May 2020 and will reach a cumulative 1.2ppts by the end of 2022.
More than 2 million workers have left the labour force to retire since the start of the pandemic. This is more than double the number of people who dropped out of the labour force to retire in 2019.
Given the ongoing downward pressure from the retirement of baby boomers, it's important to neutralize the effect of the ageing of the population to get a more accurate picture of labour market participation. While the reported participation rate is at its lowest level since the 1970s, our age-adjusted measure of labour force participation is at its lowest level since 2015, or 1.8ppts below its pre-pandemic level.
Fed Chair Jerome Powell recently stated that examining the share of prime-age workers holding or actively seeking work is another way of stripping out the effects of the ageing of the population. After rebounding strongly in the latter phase of the prior economic expansion, the prime-age participation rate plunged 3.1ppts last year. Following a tepid recovery, the rate is currently 1.8ppts below its pre-pandemic peak. This speaks to a future problem if rates do not increase.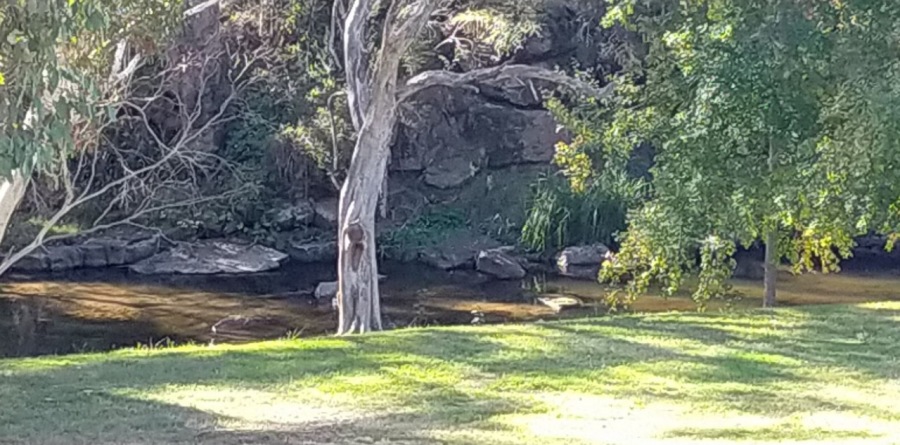 You may be interested in these jobs
Found in: Talent CA - 2 days ago

---

A&W

Caledonia, Canada

Full time

Working with A&W is more than just sharing a love of great burgers. By joining our team you'll be on the front lines, helping us change the fast food landscape. From eliminating plastic straws, to root beer made with all-natural flavours, to being the first national restaurant ch ...

Found in: Talent CA - 2 days ago

---

EnviroEmplois

Montérégie, Canada

Temps plein

Description sommaire des tâches · Tu aimes travailler dehors, prendre l'air tout en travaillant dans la boue, dans l'eau et découvrir les trésors que les sols sous tes pieds contiennent? On a un job pour toi En plus de travailler avec des équipements de pointe et une équipe du t ...

Found in: Talent CA± - 4 days ago

---

Pebo Stones Corp.

Richmond, Canada

Education: · No degree, certificate or diploma Experience: Experience an asset Work site environment Noisy Dusty Wet/damp Tasks Check products for quality control Move products using forklift, crane or hydraulic hoist Operate machines to grind and polish surfaces of stone blocks, ...