Leading Through Mutual Commitment, Not Compliance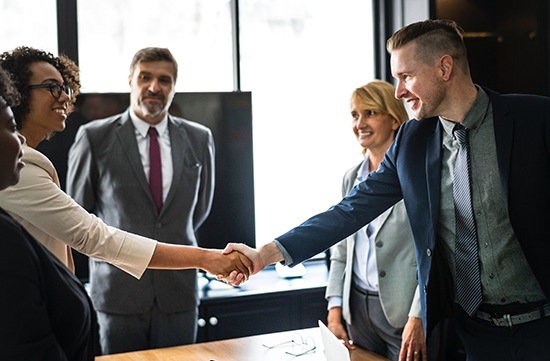 I was a young greenhorn economist with just a tad of related work experience. I'd worked in consumer lending after college for two years, but had grown disgusted with the countless hours I had to spend collecting loan arrears, knocking on doors and harassing single moms. So it was back to university for two years, all the while our first born was still in diapers.
So I thought I'd hit the jackpot when in the midst of the 1981-82 recession I scored a term job as a labour market economist with the Government of Canada, in what was then called the Department of Employment and Immigration. My annual income shot up 100%, and not long after starting I got on full-time. I thought things were pretty good, though we still didn't have a car, so taking a toddler on the bus to the grocery store and doctor's appointments was always a challenge.
But I liked my work, except for one key aspect: in contrast to the finance company branch manager I'd had a couple of years previously, whom I respected as a good boss, my new government boss was completely different. Bruce was a control freak, and a mean one. When he arrived at work, always after we underlings were already busy writing reports (no desk computers then), he would stop, all six foot two of him, survey his mini kingdom, taking everything in, then walk into his office.
Bruce managed through compliance (perhaps ruled is a better word). He was always trying to find fault with our work, insulting us, ridiculing us in the presence of our provincial colleagues and other regional office employees. He took great joy in his approach to what some could euphemistically call "leadership."
It took two years, but Bruce was almost fired twice by his boss, the region's executive head. Bruce's transgressions were a) having an affair with a young female economist (Bruce's marriage subsequently collapsed), b) abuse of managerial authority.
Yes, the federal government takes its time getting around to some HR issues. But it snapped Bruce out of his control-oriented approach to managing and after that he became an okay boss. He moved to Ottawa a few years later and I became the branch manager for the next six years.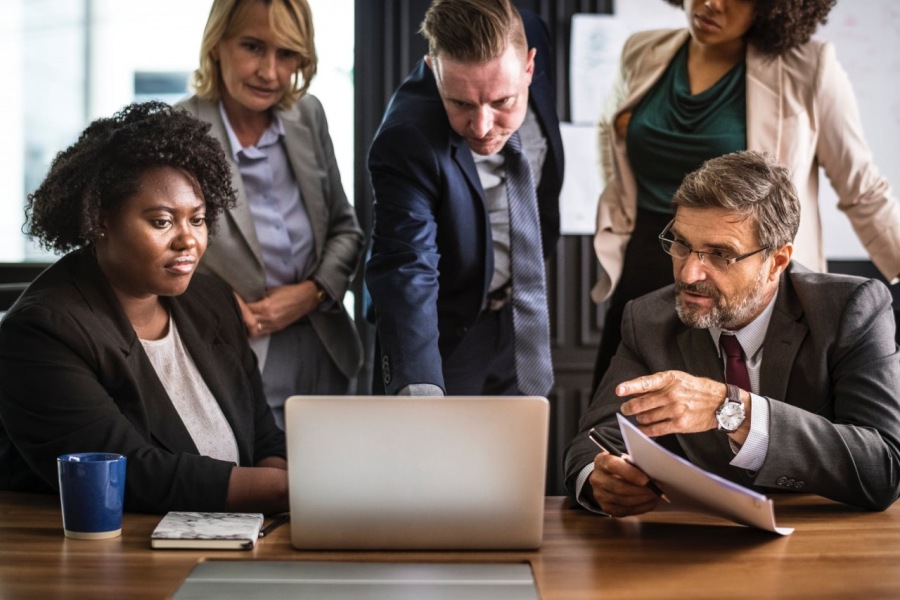 I learned a lot from that two-year experience (hell-hole is not an over-exaggeration). And it was a few years later when I was leading a team of economists that I switched executive bosses from what I'll describe as a deceitful executive male boss to a progressive female boss. Louise and I would cement a wonderful working relationship which lasted many years (indeed, while we're both retired from the federal government and live 1,000 miles apart we still stay in touch).
It's amazing how shifting from a compliance mindset, where managing is transactional: do this task and you stay on the payroll, to mutual commitment: you share in your leader's vision, feel valued and are trusted. It's a world of difference.
I well recall a conversation I had one day in Louise's office back somewhere around 1999. I was moaning about problems I was having with some of my managerial peers who were pushing back on a change initiative. Louise turned to me, looked me straight in the eye and stated emphatically: "Jim, when you represent me at meetings you have my power."
Powerful words, which I've never forgotten.
Leading through mutual commitment versus managing through compliance (tantamount to fear) produces a very different dynamic in an organization. And for an organization, public or private, to reap the economic benefits of leading through mutual commitment it is vastly preferable to do so from the top. When a CEO, president or deputy minister practices this type of leadership and demands it of her senior managers, then the process will cascade down through the organization.
Trying to inject leading by mutual commitment at the middle level, all the while contending with an executive office compliance mindset, is not just very difficult but probably futile in the end.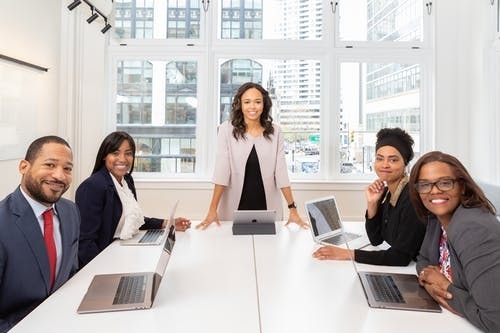 Cultural change typically comes slowly to large bureaucracies, especially governments. Therefore, to change how leadership is practiced requires the organization's top managerial leaders to demand it and to live this every day through their actions.
Employees want to contribute to their organization's success. They want to be treated like grown-ups. And they want to be held accountable for their assigned tasks and projects. But you can't accomplish this when you work in fear of being humiliated by your boss when he's having an insecure moment, or not knowing if your boss has your back when you make a mistake, or not receiving constructive feedback on your work.
Managing through compliance has no place in today's organization. The world is changing too fast, with new economic competitors demanding that companies be agile and quick to respond to marketplace changes. Governments (national, provincial, state and municipal) need to ensure that taxpayers' dollars are spent wisely and efficiently. And not-for-profit organizations, in the face of competing for limited funds, need to enable their employees to be at their best.
You can't achieve any of the above if employees–human beings–are running scared with their heads down, too scared to look up and question their bosses' actions.
Throw managing through compliance out the window and embrace leading people through mutual commitment.

Rigid identities give rise to rigid organizations.
– Margaret Wheatley
You may be interested in these jobs
---

Scotiabank

British Columbia, Canada

Press Tab to Move to Skip to Content Link Requisition ID: 167636 · Join a purpose driven winning team, committed to results, in an inclusive and high-performing culture. As a Scotiabank Investment Specialist Associate, you will be able to learn the intricacies of financial plan ...

---

Gildan Corp

Montréal, QC, Canada

Temporary

Gestionnaire de projets TI (JO-2789-CFR) · Montreal, QC, CA · Technologies de l'information · Date d'Affichage 2023-03-28 · Temps plein · Postulez Ajouter aux emplois sauvegardésSupprimer des travaux sauvegardés · L'opportunité · Sous la responsabilité du Chef de service principa ...

---

Saskatchewan Polytechnic

Saskatchewan, Canada

Full time

Job Duties/Qualifications, Skills and Abilities(QSA) · Job Duties Job Duties The Donor Relations and Stewardship Specialist is responsible for the implementation and coordination of a comprehensive stewardship and donor relations program that engages and acknowledges Saskatchewan ...