4 years ago · 3 min. reading time · visibility ~10 ·
ONE EYE CLOSES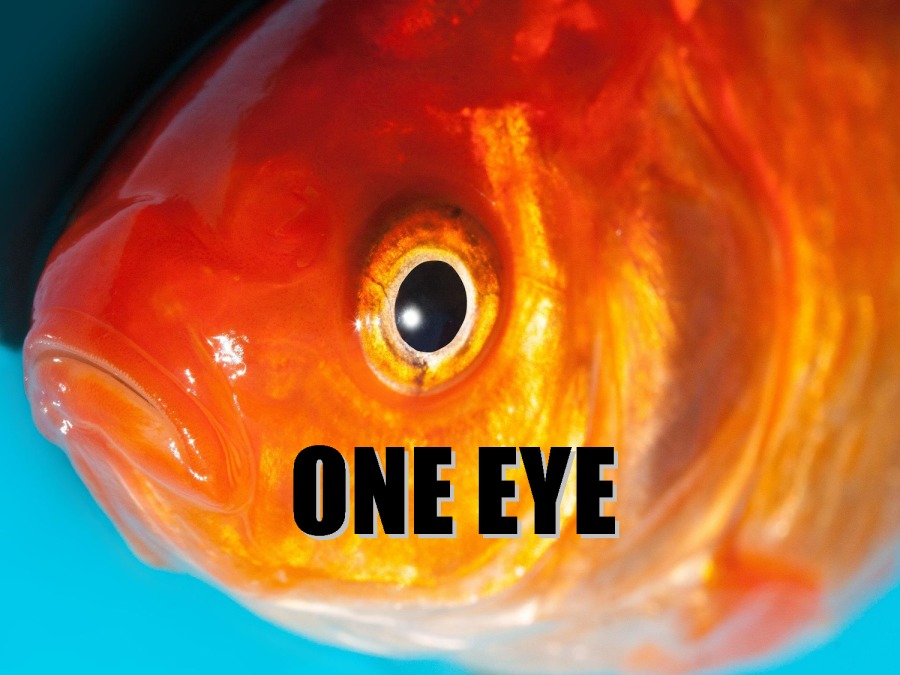 We learned the hard way that gold fish try to eat whatever is put into the tank when we first decided to place three new gold fish in our fish tank, to add the the tiny fishes we already had.  The larger gold fish dwarfed the tiny fish.  By the next day we noticed that someone had taken all the tiny fish out of the tank, but then it slowly dawned on us that the gold fish had dined on them all.  It was to late to learn that particular lesson.   As it was whether this karma or just existential goldfish ecosystem survival of the fittest - but one of the three new gold fish also died.  So my sister-in-law who began taking a much deeper interest in their care and refreshing of the tank decided that the dead gold fish would be given a dignified burial.  She left it outside on a winters day so she could deal with this the following morning. 

Only problem is that when she came to pick up the dead gold fish, she had found that a cat had already smelled it and gave it the most undignified of burials - and it had become cat food.  It was also too late to learn that particular lesson but by now our amateur days as gold-fish owners were coming to an end, and so we could look forward to a prosperous few years with the remaining two gold fish.   How two fish in the same tank could have two different lives is hard to say because other than our sister-in-law, nobody else in my family are goldfish experts.  Even now there is one gold fish who is as fresh as a daisy or as fresh as a fish (because it is difficult envisioning the metaphor between a daisy and a goldfish) and the other looking far more haggard and as if it had been through the wars - including losing one eye and Lord knows how that happened, but at least they did not look alike - and ONE EYE got its identity.
This morning sadly, One Eye finally succumbed.   It had begun to straddle the bottom of the tank and as a family we did find out the cause for gold-fish doing that and did buy the medication needed to correct this affliction.  Alas it was too late,  ONE EYE passed away in the early hours of last night - I know that because I had come down for a glass of milk and check on the fish - and saw a darkened tail and a very dead ONE EYE.   This time I left the dead gold fish where it was rather than remove it and place it outside - so at least it was not cat food.  That my sister-in-law was away when this happened is good because the amount of care she had taken and her instructions to us how to take care of the gold fish while she was gone was detailed.  She would have taken the passing of ONE EYE more personally, as one would do if the actions taken could be described as "mothering" the fish. 

Of course, Comedians like Louis CK do not see fish the way my sister-in-law see's them :
"