3 months ago · 4 min. reading time · visibility ~100 ·
Quitting Stupid.
How to quit a job without feeling the slightest bit guilty or violated.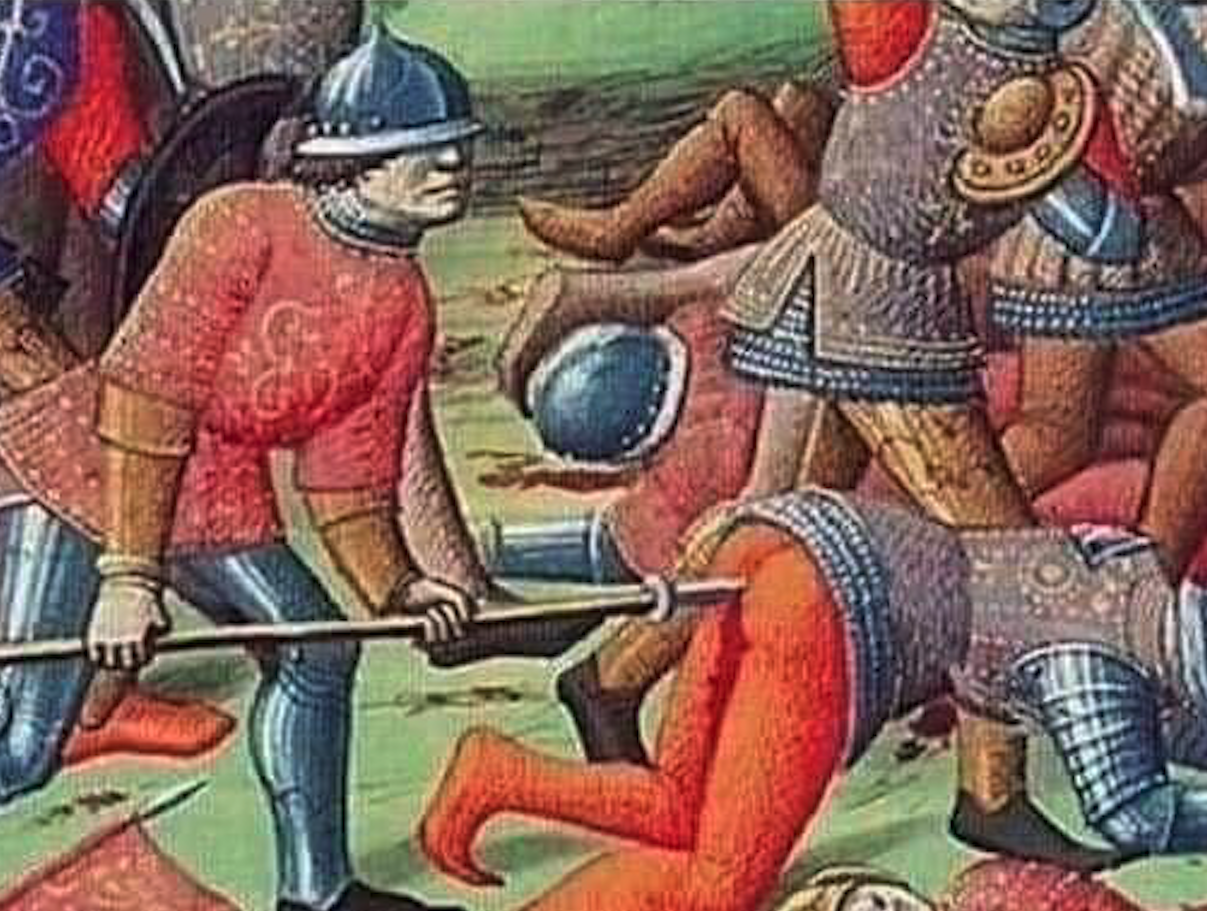 "I have no problem quitting things, because I have a horror of boredom." Laura van den Berg
I've always known when to leave a stupid job. I've even quit a few agencies after a couple of weeks. They were that stupid. One of the things I say to myself on the way out is, "It's for the best." Actually, I don't say that at all. I swear a lot instead. I swear in elevators more than anyone I know. It's vivid and ripe (not to mention therapeutic). I'm the one quitting afterall.
Unlike my counterparts, I can't stay in a job I hate. I know they think "hanging in there" beats being in the unemployment line. Well, let's look at the statistics, shall we? People who stay in terrible jobs their whole careers last an average of three years after they retire (some of that could be from watching reruns of Three's Company).
In other words, staying in a lousy job isn't healthy. Not that unemployment lines are anything to write home about, although some people do (write home about it). What it does mean is you're open to change. That's how we explored and civilized the world. If we'd left it to people who hated their jobs, we'd still be living in Venice.
Columbus Quit (And He Wasn't Even Venitian).
If we think in historical terms, this is how Columbus discovered the New World. He wasn't looking for Hispaniola. He was looking for China. If he'd said, "I'm no quitter," and kept going, his crew would've killed him (seeing as they were quitters, and quite proud of it). Instead, he took a few pieces of gold from local natives, got Queen Isabella and King Ferdinand to finance further expeditions, and became the discoverer of lands that would one day spawn thousands of Denny's and Taco Bells. Lemons to lemonade, right?
Quitting Is Non-Lethal And Easy (Compared To Lethal, Anyway).
As someone who's quit stupid jobs often enough, I can safely say it's a snap. And forget all that nonsense about feeling guilty and violated. Here's the truth about what other people think about you quitting: Nobody cares! They've got their own careers to worry about. If the environment is toxic, don't you think they want out, too? Well, they do. A Dale Carnegie Institute study found that out of 3,300 employees polled, nearly 40 percent were thinking of leaving their jobs.
Here's Why People Don't Quit (Dummies, In Other Words).
Toxic agencies don't want quitters. They want employees who take great pride in sticking with a company, even if it treats them like barn sparrows. I remember a guy coming into work one day with a bandage around his head. He'd been hit by a car the night before. "I should go to emergency," he said. His boss looked concerned at first, then said, "Did you get those printed brochures out to the client?" The guy could barely see straight. He went back to his office, packed up the brochures, and even waited for Purlator to pick them up. That same boss had me working Christmas Eve. I quit four weeks later.
How To Avoid Being Non-Quitter Dumb Bait.
It's easy guilting a non-quitter (even with a bandage around his head). Trouble is, toxic agencies think everyone's a non-quitter. I remember trying to leave one agency where the creative director said, "But we've already put you in the New York system." I guess I was supposed to say, "Okay, then, I'll stay." I left, anyway, and never felt better. I'm sure New York forgot me the same day.
You-Ain't-One-Of-Us Dumb Bait.
Okay, let's say the agency isn't toxic. In fact, it's a great place to work. Trouble is, you have to be their type. I've worked in those agencies, too. It's not like they don't recognize your work, they just don't recognize you. The day I resigned, people just nodded. They weren't even sure what I did.
The Big Agency Stupido (Italian For Stupid).
Finally, there are the big international agencies, the ones where everyone keeps their heads down. Very few people quit because the security is great. It doesn't mean they're happy or fulfilled. They say to themselves, "I've lasted this long, ten more years won't hurt me." Well, according to The Atlantic, it does. Chronic stress makes you susceptible to illness—not to mention the chances of you becoming trigger happy. Of all the mass shootings in the last five years, over sixty percent were workplace related.
How To Avoid Shooting People.
Here's the thing about quitting. I've already said it beats staying in a stupid environment, especially if you don't want to get sick or start shooting people. Now I'll explain how to quit without feeling the slightest bit guilty or violated. I included violated because I don't like poleaxed or butt-piked, which is what it can feel like in agencies that are supremely stupid.
Finding Your Level Of Stupid.
Every toxic environment can be judged by what's tolerable and what's not. Start by making a list of everything you can't stand. If it's particularly long, smack yourself in the head. That's for sticking around, dummy.
Pick A Day To Quit.
It's like picking a vacation. The sooner you do, the sooner you're out there in the sunshine. Remember, procrastinators don't have tans.
Choose An Elevator With Nobody In It.
This is a personal one. I want an empty elevator when I quit. This allows me to swear a lot. I don't want to alarm people. I also don't want anyone thinking I have a gun. You might want the reverse. Watch for ricochets.
The Bounce Back.
You've impressed people by quitting, now show them you can bounce back. Allow a week of reaffirmation (drinking). Then go get the job you've always wanted. It could take a while. Don't be discouraged. Think of Columbus. He never got beyond the Caribbean, yet there are at least 150 Columbus memorials just in the United States alone (and he never set foot here). If you want to judge a level of stupid, that's gotta be it.
Quitting Ain't A Bad Rap.
Forget the notion that quitting gives you a bad reputation. Recruiters understand. They're recruiters. They hate their jobs. They wish they had the guts to walk out the way you did. That gives you leverage. Who doesn't appreciate someone who knows stupid when they see it? And what recruiter doesn't want to put you in an agency that avoids stupid?
Your great job is waiting, in other words. You just have to set the proverbial ball in motion. Make that list I mentioned, and put the bottle away (you've already spent two weeks of reaffirmation, that's enough). Now go get that job. And, like I said, don't be discouraged. Columbus quit that whole I've-got-to-find China business. He sailed around the Caribbean on someone else's dime instead. And we ended up with some pretty great Denny's and Taco Bells.
Win win, wouldn't you say?
Robert Cormack is a satirist, novelist and blogger. His first novel "You Can Lead a Horse to Water (But You Can't Make It Scuba Dive)" is available online and at most major bookstores. Check out Robert's other work at robertcormack.net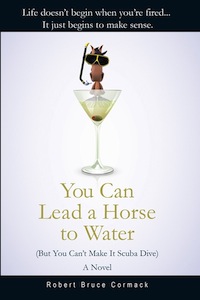 You have no groups that fit your search