Why The Comment "Great Post" Is The Last Thing Any Real Blogger Wants To See.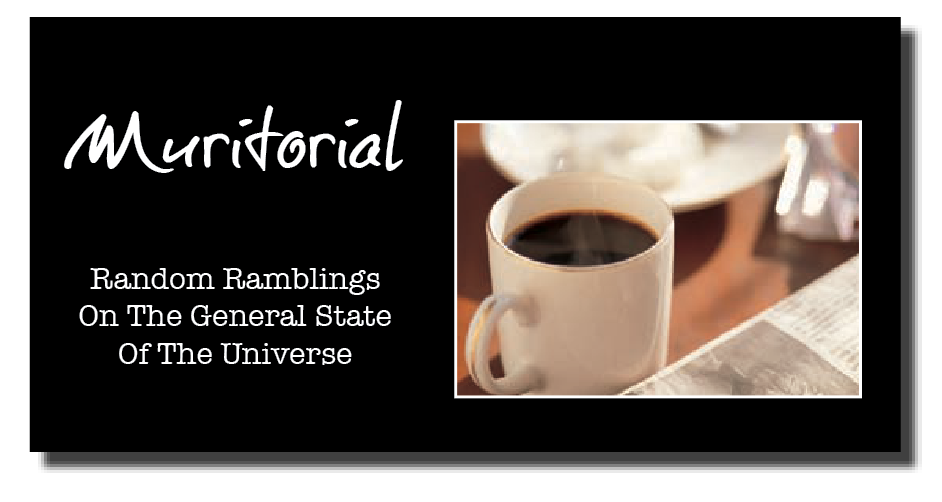 When I was a young warthog, in grade 13 at David & Mary Thomson Collegiate in Scarborough, I wrote what turned out to be my first marketing piece. The client, oddly enough, was me.
The piece in question was a history essay on the French Revolution. In this essay, I drew comparisons between the French revolution and the counter-cultural revolution that was going on here in North America. It was a lot of fun and I got to use some Dylan quotes, which have been part of my writing for many years.
After I got back my A on the paper, my history teacher took me aside and told me she thought that this was a brilliant piece of writing. And that she knew people in their junior and senior years of university that could not write at this level.
She also told me that she had forwarded my essay to the dean of Glendon College, which was a fairly new Liberal arts oriented extension of York University.
Three weeks later the Dean, Dean Reid, called me and invited me to Glendon for lunch. He gave me the nickel tour and explained to me that they were prepared to offer me a full-tuition scholarship.
I was kind of shocked that he would do such a thing based on based on one essay. He told me that the world he saw barreling down the turnpike was one that needed writers who could actually think, who had a point of view, and who could express it in simple but powerful language.
I guess he meant me.
The Long & Winding Road
Many years and millions of words, poems, lyrics, short stories, screenplays, a novel and close to 2500 articles later, I feel I am finally starting to get the hang of it. Most of the good writers I know, and there are not really all that many, feel the same way.
Their work is constantly a work in progress. But they have reached a level with their writing and understand enough about their craft to know that there's always room for improvement.
The More Challenging The Comment The Better
In the op/ed blogging world, which is where I spend a lot of my time, the objective of writing is a little different. What you are trying to do, for the most part, is state your point of view and challenge others to poke holes in it or add the perspective to it or share experiences that they have had in the same vein.
This is how op/ed bloggers learn. I'm flattered when someone tells me I have written what they consider to be a great post. But the little buzz you get from that is all you get.
When I was blogging over in the LinkedIn, they actually had, for a time, some sort of auto-responder that generated a "Great Post" comment.
All this represented to me and a few other people I know was ample evidence of just how much they missed to the point of having a publishing platform in the first place. And that probably explains why it's shriveled up like a prune now.
Op/ed blogs are, when they work, conversation starters. They could be about something that pisses you off to get you going, or they could be about something that strikes a nerve or conjures up a memory or even tempts the reader to tell the writer he's full of shit.
And these are all good things because writers learn from them. And then they add that knowledge to their memory bank and use it as he or she goes along.
So if you are tempted to just write 'great post' as a comment here, take a breath and then tell me what you really want to say about it.
Because 'great post' is the given that has gotten you right to the end of this post…which is here.
Have a great weekend.
 

You may be interested in these jobs
Found in: Talent CA - 5 days ago

---

Dillon Consulting

Richmond, Canada

Regular Full time

Overview · Are you someone with strong leadership and technical capabilities? Do you enjoy working collaboratively in a team environment and building both internal and external relationships? Are you a thoughtful leader, a trusted advisor and a problem solver? If you enjoy entre ...

Found in: Talent CA - 5 days ago

---

Bombarbier

Dorval, Canada

Full time

Material Logistic Agent-MON20713 Description BOMBARDIER Bombardier is a global leader, creating innovative and game-changing planes. Our products and services provide world-class transportation experiences that set new standards in passenger comfort, energy, efficiency, reliabi ...

Found in: Jooble CA - 3 days ago

---

Holcim US

Saint-Constant, QC, Canada

Full time

As the global leader in innovative and sustainable building materials, we're committed to shaping a greener , smarter and healthier world. At Lafarge Canada Inc., safety comes first, collaboration matters and diversity is celebrated with people who share our desire to ...