4 years ago · 0 min. reading time · visibility ~10 ·
You are only old once--Dr. Suess
I love Dr. Suess and his whimsical sense of humor. I found the Cat in the Hat on Aging on the Internet and it is a take-off on Dr. Suess famous "Cat in the Hat".  Dr. Suess did a wonderful book on aging called, "You're only old once".  If you want the Youtube version of this book, go here, The parody below is very dark when it comes to aging. Dr. Suess actually took a lighter view of aging. His book, which I think we should all read, just to regain our sense of wonder ends with this thought. 
And you'll know
once your necktie's
back under your chin
and Norval has waved you
Godspeed with his fin,
you're in pretty good shape
 for the shape, you are in.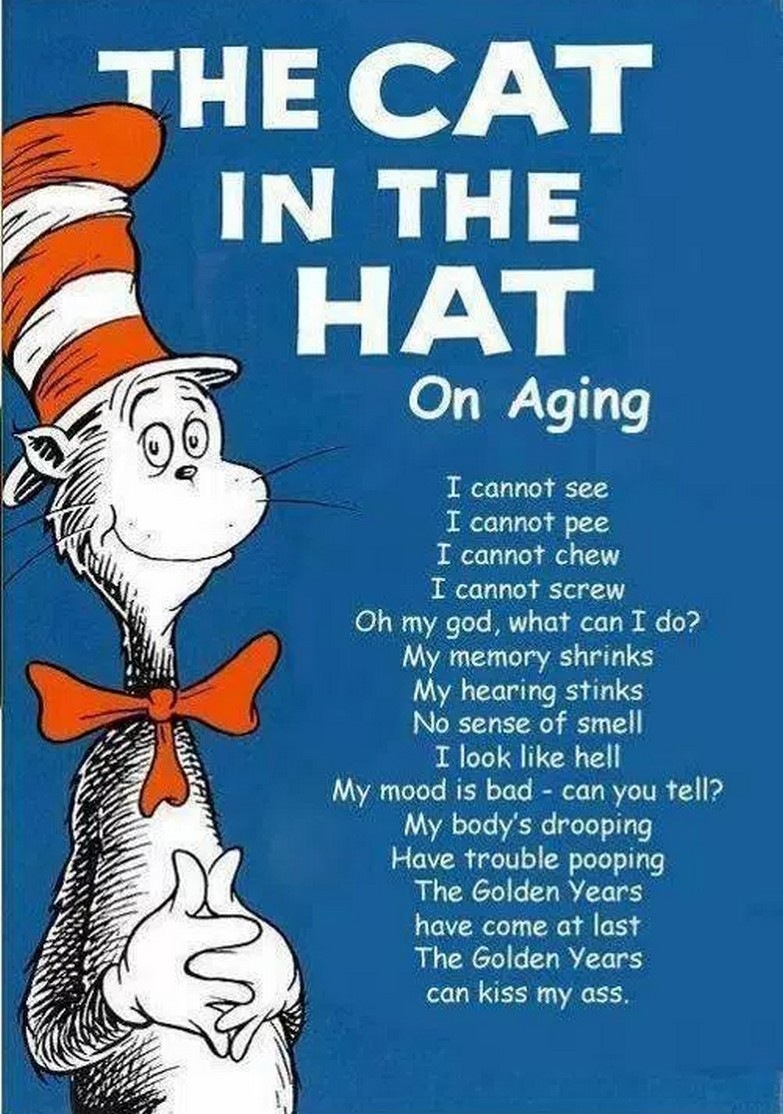 "