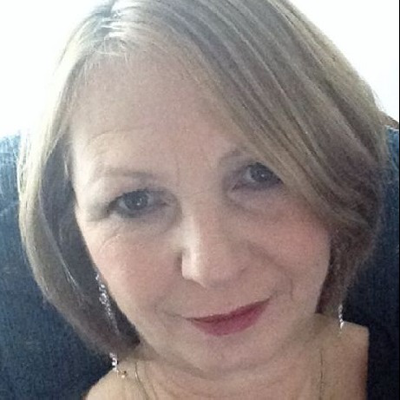 Services provided $75

/ hour
Accounting / Finance (1)
Economic Development Consultants

About Carole Lavigne:
 My many experiences in business, business start-ups and projects have allowed me to develop over the year's skills and competencies in various areas such as: organizational efficiency, leadership, employee management, teamwork, motivation,  financing, search for partners, development of business and marketing plans. These numerous actions have ensured an increase in the performance of companies and its owners thus increasing their quality of life. As a native of the Prescott and Russell region, I have great respect and pride for this region and the Eastern Ontario region. I worked there as an entrepreneur (dairy farm from 1976 to 1995, Orchard and vineyard from 1995 to 2004- opened the first Winery in Eastern Ontario) and community economic developer (founder of the Regroupement des gens d'affaires de Bourget), companies that allowed me to live many experiences as a builder while creating a large network of contacts at several levels.
Experience
•In-depth knowledge of the United Counties of Prescott and Russell, United counties of Stormont Dundas Glengarry and the Cornwall region, its stakes and important players. 
Leadership, large knowledge of problems solving.
•Excellent network of contacts in Economic circuits, different subsidy programs and administrative procedures.
•Methodical and structured to facilitate the economic and community development of the sectors and also to put in place solid foundations to ensure the continuity of these sectors.
•Ability to an overview vision as well as take the necessary steps for the success of each project/program.
•Project management in the direction of sustainable development as well as providing support in well-detailed methodologies to ensure the success of projects.
•Ability to work effectively in a team and ability to work with multiple partners.
•Excellent organizational skills to set up and manage projects, in order of priority within the required time.
•Methodologies that focus on the three main constraints: time, cost and impact.
•Motivator, transparent, clear, available and inclusive in problem solving as well as team planning.
•Ability to communicate verbally and in writing in English and French for the preparation of reports and presentations and to communicate recommendations based and practical on policies and procedures, etc.
•Possess a lot of interpersonal skills, convincing skills and sales for projects and initiatives.
•Energetic and dynamic.
•Grateful, does not hesitate to congratulate and encourage while giving attention to specific actions.
•Great respects for the code of ethics and professional conduct
•Knowledge of Word, Excel, Access, MS Project, Quick Books, AccPac and more
Education
(2003– 2008) University of Waterloo
● Completed year I and II Economic development
● Completed year III (2014 October) University of Waterloo
● Leadership and Advanced Economic Development Perspectives: An Enhanced Learning Experience with Seasoned Colleagues
(2014 September) Management Academy Compu.finder
● Management and Talent Development Training
Professionals offering similar services to those of Carole Lavigne
Professionals in the same Upper Management / Consulting sector as Carole Lavigne
Professionales offering Economic Development Consultants services
Professionales offering Economic Development Consultants services
Professionals from different sectors near Limoges, Ontario
Other users who are called Carole
Jobs near Limoges, Ontario
---

Position at Canadian Medical Protective Association · ■MÉDECIN-CONSEIL BILINGUE, SERVICES MÉDICO-LÉGAUX · (*Il est à noter qu'il s'agit d'un poste à temps plein permanent dans la région d'Ottawa, en O ...

---

SurveyMonkey

Ottawa, ON, Canada

SurveyMonkey is a global leader in online surveys and forms that empowers people with the insights they need to make decisions with speed and confidence. · Our fast, intuitive feedback management plat ...

---

MLP Dental

Ottawa, ON, Canada

Seeking a Full Time Dental Assistant in Vanier, Ontario · Hours: · Monday: 8:30 am to 5:30 pm · Tuesday: 7:30 am to 5:30 pm · Wednesday: 8:30 am to 5:30 pm · Thursday: 7:30 am to 1 pm · Friday: ...