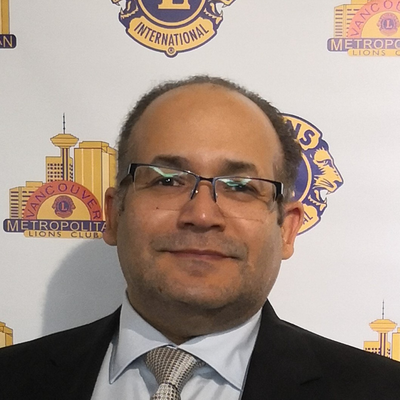 Services provided $52

/ hour
Engineering / Architecture (2)
CAD / 2D / 3D / Technical Drawings
CAD Designers

Arts / Entertainment / Publishing (2)
Design Project Managers
Desktop Designers

Technology / Internet (1)
Technical project management

About Gregory Dash:
With my extensive computer-based knowledge spanning various areas such as desktop publishing, database management, engineering design, and construction, I am eager to contribute to and enhance your business. I possess a keen attention to detail, a goal-oriented mindset, and strong problem-solving abilities, making me an ideal candidate. Motivated, quick to learn, diplomatic, and equipped with excellent communication and organizational skills, I am well-prepared to excel in this role.
ACCOMPLISHMENTS SUMMARY
Project Management
Supervision and Leadership
Database design, development, refinement, and management
Analytical troubleshooting for projects
Quality assurance and quality control in Industrial, Commercial, and Manufacturing sectors
Proficiency in Civil, Municipal, Structural, and Geotechnical Drafting and Design
Architectural detailing expertise
AutoCAD training and support
Website development and Design
Inside/Outside Sales experience
Exceptional customer service skills
Flexible and analytical approach with strong troubleshooting abilities
Proficient in various computer applications, including excellent installation and configuration skills
Experience
Work Experience:
Project Manager/Design CAD Specialist 2001 to August 2020 City of Vancouver - Vancouver, BC Responsibilities: Surveyor, CAD Designer, Project Management, Spec Writer, Standards Control, and CAD Specialist.
Computer Aided Drafting and Design 1988 to Present Self Employed - Richmond, BC
Chemical Broker Manufacturer and Distributor 1996 - 2016 Self-employed - Richmond, BC
Senior Draftsperson (Contract) Golder and Associates - Burnaby, BC 2001 Responsibilities: Developed Detailed Site Drawings for Geological, Mining & Environmental Plans, Sections, and Details
Steel Detailer (Contract) Louis Leon and Associates - Surrey, BC 2000 Responsibilities: Steel Detailing for tilt-up paneling.
Junior CAD Design Draftsperson Architectural Pre-cast Structures Ltd. - Langley, BC 2000 Responsibilities: Developed detailed shop drawings for manufacture from architectural and engineering plans. Also responsible for maintaining the drawing library integrity and batch plotting drawings for clients.
CAD Design Draftsperson White Water West Industries Ltd. - Richmond, BC 1995-1996 Responsibilities: Co-planned, designed, and developed waterpark play structures. Primarily responsible for detailing, geometric control, and development of shop drawings for interactive play products to ensure correct fabrication information was provided for production.
Draftsperson II - Planning Capital Regional District \ Provincial Capital Commission - Victoria, BC 1995 Responsibilities: Planned, designed, developed, and implemented an open architecture AutoCAD-based database, incorporating 4000+ entries. Developed the 1st draft for the reference manual and provided on-site training for the management and staff for the Greenways Project.
Intermediate/Supervisor and Laboratory Technologist Peto MacCallum Ltd., Consulting Engineers - Inspection and Testing - Toronto, ON 1988 - 1994 Responsibilities:
Insitu testing, inspection, and quality assurance of asphalt, concrete, and soils.
Inspection of footings, caisson, and rebar.
Geotechnical drilling supervision, sampling, and site surveying.
Laboratory identification, classification, and testing of soil and asphalt.
Laboratory flexural and compression testing of concrete beams and cylinders previously cast at batch plant/field.
Site troubleshooting and representing Peto MacCallum at meetings between owners and contractors.
Road and Bridge Design Assistant/Inspector Municipality of Metropolitan Toronto - Department of Roads and Traffic Division Ontario Summer 1987 Responsibilities: Plan preparation and detailing for tender. Ensured compliance with construction standards and practices according to municipal codes and bylaws.
Surveyor's Assistant/Rodman Ministry of Transportation and Communications (Now Ministry of Transportation, Ontario.) Summer 1986 Responsibilities: Assisted in legal surveys, held positions of surveyor, head chain, and rodman.
Assistant Manager of Clay Brick Production Trinidad Aggregates Products Ltd. - Trinidad West Indies Summer 1984 Responsibilities: Supervised up to 43 personnel in various aspects of clay brick manufacture. Coordinated clay brick dispatch and distribution. Reported to the manager and president.
Education
During my academic journey, I enrolled at the University of British Columbia in Vancouver, BC, in 1999 to pursue a Bachelor of Engineering degree. However, due to personal responsibilities as a single father raising my family of three, I had to put my studies on hold after completing my second year. Prior to that, I attended Seneca College of Applied Arts and Technology in Toronto, Ontario, from 1986 to 1989, where I specialized in Civil Engineering. Additionally, I took night courses to enhance my skills in AutoCAD, GIS PC Arc Info, and STAAD III ISDS. Before my time at Seneca, I attended Ryerson Polytechnical Institute in Toronto, Ontario, from 1984 to 1986, focusing on Architecture.
Professionals offering similar services to those of Gregory Dash
Professionals in the same Construction / Facilities sector as Gregory Dash
Professionales offering CAD / 2D / 3D / Technical Drawings services
Professionales offering Design Project Managers services
Professionales offering Technical project management services
Professionales offering CAD Designers services
Professionales offering CAD / 2D / 3D / Technical Drawings services
Professionales offering Design Project Managers services
Professionales offering Technical project management services
Professionales offering CAD Designers services
Professionals from different sectors near Vancouver, Metro Vancouver Regional District
Other users who are called Gregory
Jobs near Vancouver, Metro Vancouver Regional District
---

AYROOP MILLWORK & DESIGN LTD.

West Vancouver, Canada

Education: No degree, certificate or diploma · Experience: 1 to less than 7 months · Tasks · Prepare layouts in conformance to building codes, using measuring tools · Measure, cut, shape, assemble and ...

---

Concrete BC

British Columbia, Canada

Full time

Concrete Delivery Professional · Full Time · Posted 2 years ago · Concrete BC · Your Source for Concrete Solutions · Job Overview · Many Ready-Mix Concrete Companies in British Columbia are seeking ...

---

CloudCure

Vancouver, Canada

Remote

Help us improve healthcare accessibility for all Canadians. · We are a fast-growing digital health startup with a mission focused team passionate about improving the future of healthcare. We are looki ...