BEWARE!!!
We love Chinese food and have a number of excellent Chines Food Restaurants to choose from in my area. The other day my wife ordered Chinese locally (won't name them) and I went to pick it up and as I was driving back home heard the bags rustling and moving. I thought what on earth is that? Has something gotten into the bag? I glanced in the rearview mirror. I thought I could see a little pair of eyes peering out. 
I was driving at the time so I pulled over I leaned forward, picked the bag up, put it on the passenger seat and there it was again!  More rustling and little eyes looking out behind the ginger beef!  I was surprised and very nervous, what would I do if it was a rat or a mouse, which is what I thought it might be. So, I sat on the side of the road looking at the back thinking about my choices. If it was as I thought it's got to be a rat or mouse or something else what could I do. My first thought was I would get out of the car, come around, open the passenger side door get the bag out of the car, put it down and then open it some whatever was inside could escape.  I also thought, no one will believe this so I better get my camera out so I could take a picture of whatever came out of the bag. Needless to say, I was very nervous, so I carefully pulled the bag down and very slowly opened the bag…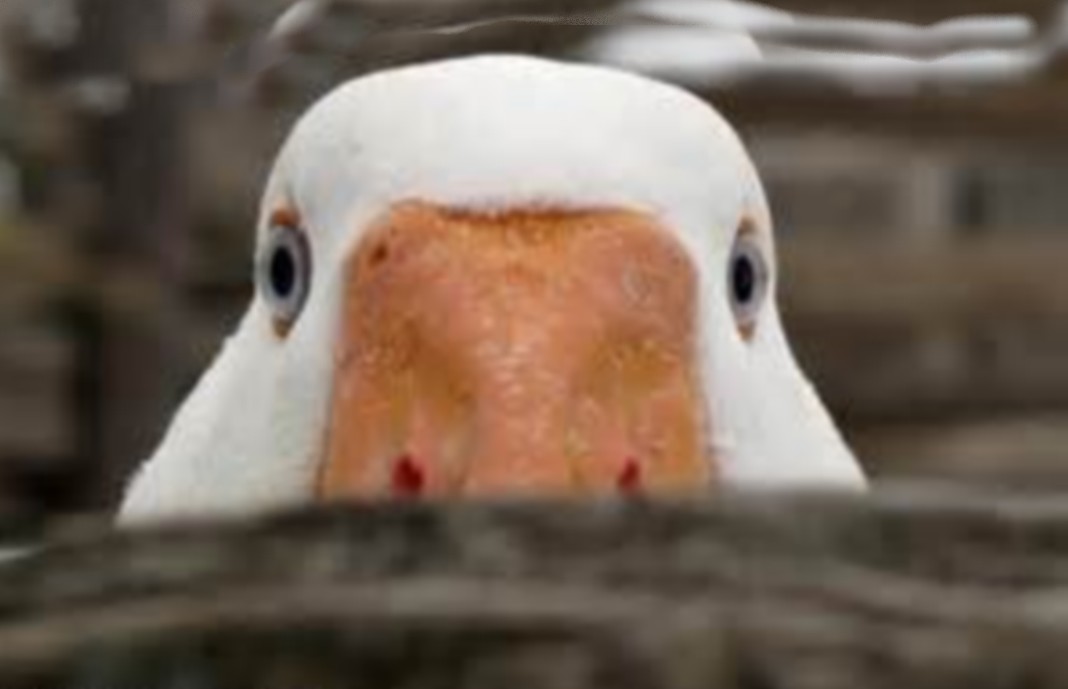 And there it was A PEEKING DUCK!!!!
You may be interested in these jobs
Found in: Jooble CA - 4 days ago

---

Avison Young

Montréal, QC, Canada

Full time

About You: · You are a high achiever looking to thrive in a fast-paced environment. You take pride in your own work but are comfortable collaborating with a team of highly motivated individuals. You can communicate clearly and concisely with teammates and clients, and you enjoy ...

Found in: Appcast CA PremiumA - 2 days ago

---

Waste Management

Magog, Canada

Bonus de signature: 5,000$ · Salaire (peut varier selon convention collective) : 34,20$/h · Horaire : 12 :00pm – 9 :30pm Lundi au jeudi et 12 :00pm – 4 :00pm Vendredi. · Des possibilités de relocalisation sont disponibles. · Description de l'emploi · Nos mécaniciens sont respons ...

Found in: Jooble CA - 1 day ago

---

Emerald Health Services

Ottawa, ON, Canada

Emerald Health Services is hiring a Travel RN – Labor & Delivery Length: 13 weeks · Requirements: · NM license · 2 years experience · BLS · ACLS · NRP · The Emerald Difference: · Day 1 health insurance coverage and comprehensive benefits options · 401(k) matching progr ...