3 years ago · 2 min. reading time · visibility 0 ·
Dream Big...Lead the Way!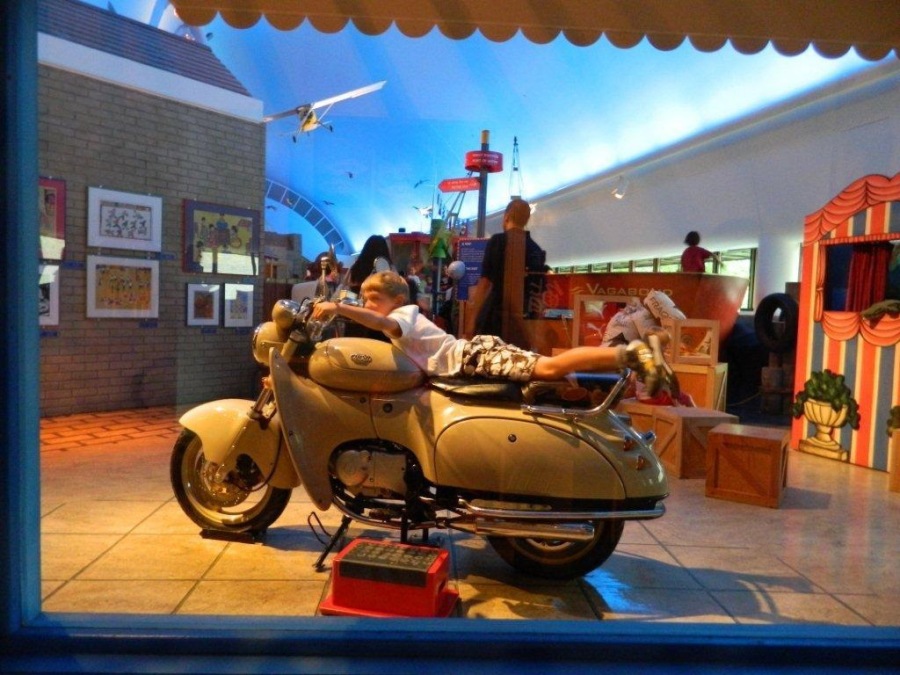 When you were little, what did you dream of being when you grew up?
Now that you're an adult have you achieved your dream, or on your way to realizing it one day soon?
We live in turbulent times. Technology is rapidly changing how work is done; new types of jobs are being created, while old ones are gradually disappearing. Our once taken-for-granted export markets (emerging economies) are now challenging us in the global marketplace. Work is being transported anywhere around the globe where it can be done virtually— thanks to technology.
Life was so much simpler when many of us (read Baby Boomers) were young. We could dream big of what we'd do one day. The job market and the cost of living were not as significant a problem as today.
In comparison, younger cohorts, especially Gen Y (aka Millennials) and its successor Gen Z, face increasingly complex challenges, from how to pay to go to college to finding meaningful, decent-paying work to moving out of mom and dad's basement.
I've been incredibly ambitious ever since I was young and in some respects have had no reservations about going for things I've wanted without questioning what the result will be.
– Leonardo DiCaprio (in conversation with TIME on his movie J. Edgar)
Dreaming big is becoming tougher for children and teens.
And what if you're an older worker who has slogged it out for some 30 years, getting the kids through college, paying down debt, and planning for a post-retirement future. You've dreamed of selling the house and moving to a lake.
Then the bottom fell out of the economy. Your spouse lost their job. You're struggling to keep your financial head above water. Now you hear that your career may soon be toast because of imminent downsizing. And one of your adult kids just moved home because he can't find a decent job to pay down his student loan.
Some might ask the pointed question: "What's with this dream stuff? It's bullshit. We live in a dog-eat-dog world full of unknowns."
If you want to be a defeatist, so be it. The human spirit is driven by hope. It's what motivates us and helps keep us healthy–physically, emotionally and spiritually.
If you look back at human history it's littered with wars, carnage and, since the 18th Century, rapid technological change. People live in the present, forgetting the difficulties that our forebears endured.
All of us are here on this Earth with Work to do, but your Work has nothing to do with your job.
– Barbara De Angelis
It's easy to get discouraged when times are tough, when your job is vulnerable (or eliminated) or when a particular dream gets derailed.
One person for whom I have a lot of respect is the late cultural anthropologist and leadership consultant Angeles Arrien. One of the best leadership-related books I've read is her The Four-Fold Way: Walking the Paths of the Warrior, Teacher, Healer, and Visionary.
This book takes a spiritual approach to personal leadership, using the philosophies of indigenous cultures. It aims to help the reader draw from within their internal strengths and wisdom, from which possibilities emerge. My favourite quotation comes from Arrien: "Be open to outcome, not attached to it."
If each of us followed Arrien's maxim, then when shit hits the fan at work or at home we'll be that much more capable of adapting to that event. Change is certainly not going away; it will likely become much more intense, presenting new pressures for both young and old.
Like the little boy on the motorcycle in the photo, we still need to continue to dream–and dream big.
What's your dream?
The journey in between what you once were and who you are now becoming is where the dance of life really takes place.
– Barbara De Angelis
Photo by J. Taggart (Canadian Museum of History, Ottawa)

___________________________________________________________________________________________________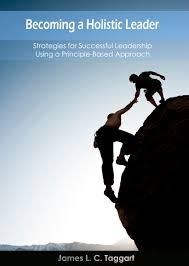 Click here to download a complimentary copy of Jim's e-book
Becoming a Holistic Leader, 3rd Edition
.
Visit Jim's e-Books, Resources and Services pages.