5 years ago · 2 min. reading time · visibility 0 ·
Getting ready for your next presentation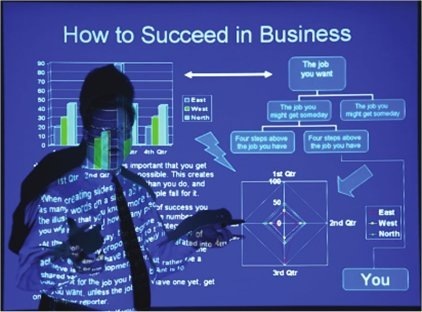 It has been said (thanks Jerry Seinfeld) that people are more afraid of public speaking than they are of dying. That would mean that the average person would rather be the one in the coffin, than the one delivering the eulogy.
There comes a time, ok, several times in the CIO's career where he or she will be called to present. This may be to the President, the board, peer groups, employees, users, media, etc. The list is endless. Since the role of the CIO is changing so dramatically to one of an influencer or catalyst, and less about being a technology expert, the skill to effectively communicate is essential.
This is not only about your career. How many of you have experienced Death by PowerPoint, or suffered through bad presentations? This is a skill that benefits everyone.
Here are a couple of resources I have found very useful:
- Ethos3 is a delightful, informative and incredibly company of professional presentation designers. If you can't engage them, then browse their website and view the free tips and resources they have available.
http://www.ethos3.com/
View an interview with Scott Schwertly, the founder and CEO of Ethos3 on Michael Hyatt's blog
here
.
- Michael Hyatt (referenced above), was the Chairman of Thomas Nelson Publishing and very active in the social media world. I'm amazed at who he is connected with (not just following) and takes the time to share so that others may grow.  His blog (
michaelhyatt.com
) covers a wide variety of topics including leadership, personal productivity, and presentation. It is through Michael that I found the resources at Ethos 3.
-
Gar Reynolds
is a famous, former Apple persona (up there with Steve) and has authored a book:
Presentation Zen
. Well worth the read. Take a moment to view Gar's blog (
here
) and check out his presentation for John Medina's excellent book -
Brain Rules
.  The excellent image above comes from this presentation.
Brain Rules
 (the book) shows the science (in a very, very readable way) of how vision trumps everything when it comes to how the brain reacts and learns. Get those words off your slides! Check out the companion site
here
.
There are scores of other excellent sites, but these will prime your presentation pump, and give you lots of ideas.
_________________________________________________________________
Images: From John Medina's 'Brain Rules' presentation.
Note: A version of this article has been previously published on my blog Turning Technology Invisible.
About the Author: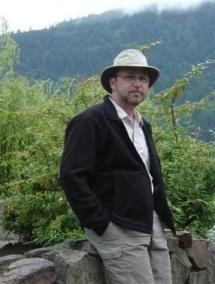 I'm the Chief Information Officer for Appleby College, in Oakville, Ontario Canada, where my team is transforming the delivery of education through innovative application of technology.
I'm convinced that IT leadership needs to dramatically change how IT is delivered rather than being relegated to a costly overhead department.
In addition to transforming IT in my role as CIO, I look for every opportunity to talk about this... writing, speaking and now blogging on BeBee (https://www.bebee.com/@kevin-pashuk) , LinkedIn, ITWorld Canada, or at TurningTechInvisible.com.
I also shoot things... with my camera. Check out my photostream at www.flickr.com/photos/kwpashuk
""