4 years ago · 3 min. reading time · visibility ~100 ·
Listening to the Future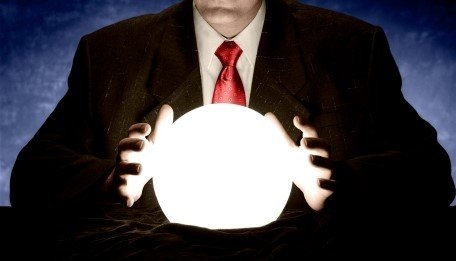 John Chambers says to me:




'Your job 

is to think of what I think




before I think of it,




and have it ready to go


when I think of it.' 
— Rebecca Jacoby - CIO, Cisco Systems
If you are a Chief Information Officer and are only dealing with operational issues and next year's IT plan, then you have the wrong title.  Director of IT would be more appropriate.
If you like the CIO title, then you need to add some new skills to your portfolio.

There are a lot of CIOs who have the title but are never called on to envision the future, to gather together the trends and cut through the chaff to define a vision of how technology can be leveraged to gain strategic advantage for their organizations.  And they have to do this while running a highly effective IT operation.

Today's post is about... Conceptualization.

For a CIO, the ability to see the things that 'could be', even if they don't exist yet is one of the most challenging competencies to develop. It is also one of the most valuable.

Think back five years.  What were the predominant issues and trends affecting IT?
You can bet that cloud computing and the consumerization of technology wasn't even on many people's radars.

Think ahead five years.

What will IT look like then?

Stumped?

Me too.  But I have a notion of the things that will likely impact the way we do IT at Appleby College.

While I can't predict the future, I can gather together enough data from a large number of very bright people and form a number of scenarios, walking through probable outcomes. (A great tool for IT leaders on this subject is Daniel Rasmus' book "Listening to the Future".)

Where do you get the data?

Each CIO will develop their own portfolio of sources.  Research data from organizations such as Gartner, Forrester, Info-Tech, etc. all produce great amounts of data, and the best are good at sorting the wheat from the chaff and producing succinct summaries.  These data usually come at a cost. Many CIOs see this as a legitimate expense.

If you don't have a budget for paid research, then there is still a great amount of great information available on the web.  Firms such as Gartner will publish summary reports that are still incredibly useful. See my post that references Gartner's Hype Cycle.

In addition, there are several quality bloggers, journalists and publications that are able to zero in on key issues.  Having said this, there are a lot of bloggers, journalists and publications that produce a lot of drivel about the latest fad.  The savvy CIO has figured out the difference.

Conceptualization in practice looks like this:
You make time in your schedule to plan, to read, and to discuss the future with other IT leaders. Nothing breaks the ability to use conceptualization like having a full schedule dealing with the 'tyranny of the urgent'.
You know that "research" doesn't mean playing with the latest gadget. (Even though we really, really like to do so. Call it what it is, just don't call it research).
You have developed scenarios that outline the impact of current trends (e.g. Cloud Computing) on your organization over the next 5 years.
You have taken these scenarios, and then developed scenarios that could create a competitive advantage or differentiation for your organization.
You adopt a "never stop learning" attitude. It's a lot of work to just keep up with the current trends, never mind trying to imagine the future, then lead your team into bringing it into reality.
You have a well-defined network of like minded IT leaders, and engage in active discussions to try and test concepts and ideas. 
You carefully select your conferences and professional development opportunities to be exposed to thought leaders.  You no longer go to conferences for the free swag.
Your President, board and executive are excited by the ideas you bring forth. You are greatly and handsomely rewarded and recognized as a vital member of the executive team.
It could be said that the 'I' in 'CIO' should stand for 'Innovation', but that a good topic for a future post.
How have you built your skills in conceptualization?  Share it in the comments below.
________________________________________________________
Note: A version of this post previously appeared on my blog Turning Technology Invisible
Images:  Used under Creative Commons license
About the Author: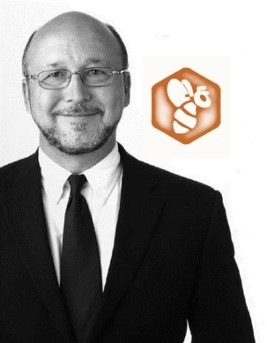 I'm the Chief Information Officer for Appleby College, in Oakville, Ontario Canada, where my team is transforming the delivery of education through innovative application of technology. I'm also a beBee Brand Ambassador.
I'm convinced that IT leadership needs to dramatically change how IT is delivered rather than being relegated to a costly overhead department.
In addition to transforming IT in my role as CIO, I look for every opportunity to talk about this... writing, speaking and now blogging on BeBee (www.bebee.com/@kevin-pashuk) , LinkedIn, ITWorld Canada, or at TurningTechInvisible.com.
I also shoot things... with my camera. Check out my photostream at www.flickr.com/photos/kwpashuk 
""