My Shift Away From Network TV Is Almost Complete.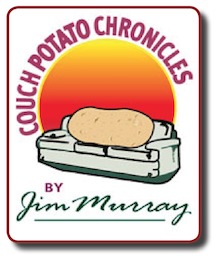 I have historically been a big network TV watcher. But one of the things I have noticed about myself lately is that I now have almost no interest in it.
I get all the channels and scan them regularly but more and more these days, there seems to be less and less that I find interesting conceptually or I have been there and done that too many times.
Network TV programming is all designed to fit the commercial format. Most of these shows are simply filler in between commercials, because that's how networks make their money.
The networks that buy these shows show or produce their own have elaborate bibles that tell you what do with your story and when to do it.
The people who write this stuff get paid a lot of money, but have to jump through a lot of conceptual hoops to make sure their stories time out. I know because I tried to do it one time with a show that I liked back in the 90s. I could do it. But it was a hell of a lot of work, and your train of thought was constantly being derailed by timing issues and the need to have some sort ofsub-climax in order to set up the commercials.
How people crank this stuff out on a regular basis day after day requires a combination of patience, stamina and talent that I guess I just did not posses. I feel the same way about songwriting. I have a great deal of difficulty taking a melody line or an instrumental arrangement and writing words to it. It's a hell of a lot easier the other way round.
About 20 odd years ago, years ago, this led me away from network TV, and I started to explore the new but burgeoning market of streaming video.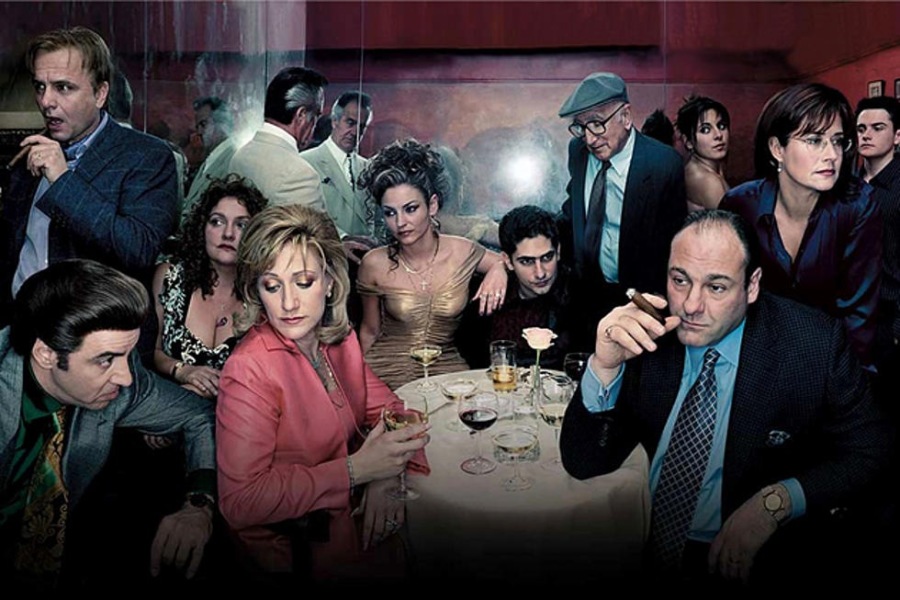 The first of these alternative networks I heard about was HBO. And one of the first series they commissioned was something called
The Sopranos
, which was created by David Chase a former network TV writer (The Rockford Files, I'll Fly Away, and Northern Exposure).
Like millions of others I fell in love with this series. Not just because it was very high calibre entertainment  but because it did not suffer from the restraints of language and other censorship issues and was not enslaved by timing within each episode.
This series created a whole new frame of reference for TV series, and over the years, from 1999 on, this alternative/streaming market began attracting not just some of the best TV writers and actors, but a lot of movie people too.
And once I got a taste of the Sopranos and other series like Dexter, Curb Your Enthusiasm, Orange Is The New Black, Six Feet Under, Sons of Anarchy, 30 Rock, Deadwood, Game of Thrones and Breaking Bad to name but a few, I found it increasingly difficult to watch interrupted TV series (either by commercials or fast forwarding) on the networks.
Many of these series found their way to different cable stations like Showcase and Bravo. But for the most part, especially the HBO series, they remained as streaming/alternative video.
This, of course, paved the way for entities like Netflix, which started out as a competitor to Blockbuster and the video rental market, and pretty m,uch decimated it. In the process it also basically became a huge repository for all kinds of different programming, and its profitability, allowed it to become very big on the series and movie development side of things. And of course, once the innovator, Netflix established itself as a profitiable business, the other started coming.

Now you would think that all of this streaming activity would have pretty much decimated the networks. But the fact of the matter is that it didn't happen. Evidently there was enough TV addiction to go around. And statistics show that there are still a considerable number of people who continue to watch network programming.
A few of the bigger streaming services found that their market was growing horizontally around the world as opposed to vertically in just a few markets. And this has proven to be an extremely profitable way to grow a business, and add to the world wide development and production market.
From the viewer's perspective, the incredible variety of programming and the depth of storytelling was very attractive.
You got a glimpse into other cultures as well as getting a good story. You got something you could binge on and watch three or four episodes at a time, which came in particularly handy during the past year when most of the world was locked down. And you got it all for a flat monthly fee and no commercials.

There are still a few network programs I have a fondness for, (Blue Bloods,The Blacklist and a couple of Star Trek spinoffs), and the archives available to me through my Fibe TV services, allows me to watch these with a minimal amount of commercial interruption.
But for the most part, I am spending a good deal of time each week auditioning and watching shows from here, there and everywhere on the several different streaming services I have. (Netflix, Prime, Acorn, Disney+, Apple TV).
And this is what I am spending most of my time reviewing.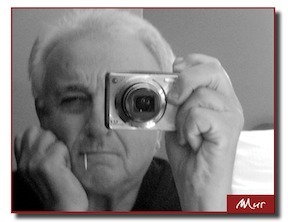 Jim Murray (that's me) is a writer, a reader, a sports fan and a TV watcher who has been writing about the sports & entertainment worlds since 1998, when I created the Couch Potato Chronicles. I am also an ex-ad agency writer and art director and am now the proprietor of MurMarketing, a creative consultancy specializing in marketing for the renewables sector. I live with my wife on the beautiful Niagara peninsula.
My blogs are accessible on beBee.com  https://www.bebee.com/@jim-murray
I am also a Featured Contributor at Bizcatalyist 360˚  
https://www.bizcatalyst360.com/author/jimmurray
You can follow me:
On beBee: https://www.bebee.com/@jim-murray
On LinkedIn: https://www.linkedin.com/in/jim-murray-b8a3a4/
On Facebook: https://tinyurl.com/y97gxro4

You may be interested in these jobs
Found in: Talent CA± - 4 days ago

---

Consider Everything Immigration Inc

Surrey, Canada

Education: · Secondary (high) school graduation certificate Experience: Will train Work setting Willing to relocate Tasks Greet people and direct them to contacts or service areas Provide basic information to clients and the public Obtain and process information required to provi ...

Found in: Jooble CA - 4 days ago

---

Kraft Heinz Company

Newmarket, ON, Canada

All posting locations: Newmarket, Auckland, New Zealand Job Function: 03 - Finance · Date Published: 01-Mar-2023 · Ref #: R-67000 · Description & Requirements · About the Role: · The Revenue Management Analyst is responsible for assisting the Revenue Management Manag ...

Found in: Jooble CA - 5 days ago

---

Tangerine Bank

Toronto, ON, Canada

Press Tab to Move to Skip to Content Link Requisition ID : 175701 · Tangerine is Canada's leading direct bank. We offer flexible and accessible banking options, innovative products, and award-winning Client service. The reason why Tangerine employees come to work each day is ...