The Slow Death Of Caveat Emptor

There is a war going on in the world that is much more insidious than any war waged with conventional weapons. It is the battle for control of what you think and believe. And I'm not just talking about marketing and media.
These attacks are quickly taking root in our society. But you probably wouldn't notice because it is all exceedingly believable. I'd love to give you some examples, but it's the nature of this beast to be undetectable.
My theory here is that certain aspects of artificial intelligence are being weaponized and turned into irresistible cocktails that almost no one will be immune to, simply because we won't really know that it's happening.
I also believe that this is only just getting cranked up. In a year from now, you probably won't be able to tell what's real and what's not.  And most of what's not is being created by people who simply want to control every aspect of our existence as if marketing, religion and entertainment weren't quite doing the whole job.
A couple of weeks ago I watched a series on Amazon Prime called The Capture. It was all about how people in the espionage business are starting to use AI in different ways to influence the outcomes of elections in Britain. I guess you could call it Science fiction. But I would not be at all surprised that the technology they employed in this series actually exists in the world today. And I also wouldn't be surprised if it was being used in various ways to make certain things happen that would benefit whoever is paying the freight.
The tech to pull off these deceptions is being created by some of the brightest minds on the planet and financed by some of the most powerful people and groups. Their objective is simple. Control. It's no longer enough to make a product and make it good enough so that a lot of people buy it. No, what you have to do these days is control the thought processes of the buyers to keep them constantly favourably disposed to whatever it is you want them to buy.
I know this paints a pretty bleak picture of the AI world. But there is a bright side, sort of, and that is that AI is also being employed in the identification and treatment of diseases and the development of tools to monitor your general health. And that makes sense because the people who are trying to enslave us need us to be healthy enough to be good consumers.
The news media will go nuts over all the innovations that AI is bringing about. But they will be totally quiet about the downside risks of it all as it starts to play a much larger role in our lives. It's not because the media is stupid or short-sighted, but because it is controlled by many of the very people who will be using AI to control our lives.
There's an old expression I learned from my days of working on Procter & Gamble brands. The expression is 'Caveat Emptor' which Means Let The Buyer Beware.
This was one of the guiding principles that Procter based their whole business on. In marketing, it translates into: 'Never make a product that will not meet or exceed the buyer's expectations." They knew, mostly from experience, that people are aware and will make judgements on things based on their own experiences.
But in today's world, AI is making this principle obsolete, and that will, in my opinion, bring about a slow and steady decline in the quality of just about everything. And the weird part is that we probably won't even notice. And the powers that be will keep getting richer as their investment in AI cultural engineering pays off.
And there is another expression that comes to mind going forward, and that is this…Keep your eyes on your fries.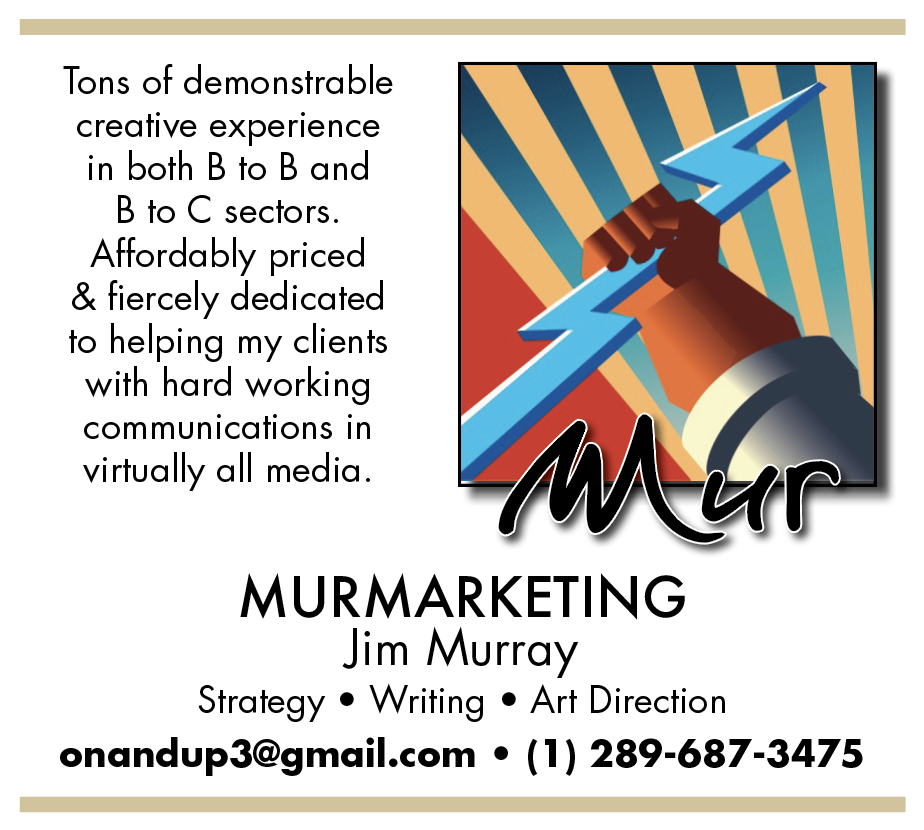 Science and Technology
You may be interested in these jobs
Found in: Talent CA3 - 1 day ago

---

Shala Painting & Restoration Ltd.

Surrey, Canada

Education: · No degree, certificate or diploma Experience: Will train Work site environment Outdoors Underground At heights Tasks Prepare, clean and sand surfaces to be painted Repair cracks and holes Mix paint to desired colour and texture Measure, cut and apply wallpaper and ot ...

Found in: Talent CA - 5 days ago

---

Manitoba Government

Portage la Prairie, Canada

Regular/Full time

Introduction · The Manitoba government is seeking a skilled licenced Power Engineer for operations in Portage la Prairie, Manitoba. The incumbent will operate and maintain a 3rd Class Low Pressure Steam Plant at Portage Correction Centre and maintain hot water heating boilers at ...

Found in: Talent CA - 4 days ago

---

London Drugs Limited

Gibsons, Canada

Part time

Not just a job · - a community- a partnership- a team · You'll experience them all at London Drugs. As one of Canada's fastest-growing and most successful retail chains, we know what it takes to build a satisfying career. We are seeking innovative, patient focused professionals t ...