1 year ago · 3 min. reading time · visibility 0 ·
The Full Circle Of the American Dream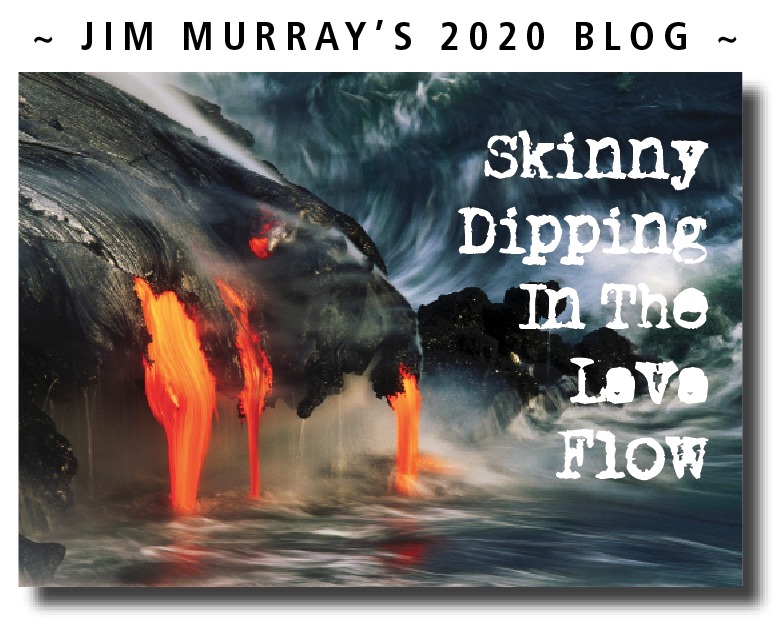 Hopefully this will be one of the last political posts of the Trump era. Because more than anything, I would like to see the US get back to where it was at the end of the Obama years, building toward the future and not mired in the past in the hands of old men with nothing but their own personal gain in mind.

I have gone through a range of emotions regarding this abysmal excuse for a Trump presidency.
I went from shock to anger to disgust and right back to shock again. But after seeing him do a town hall on a major network, I have shifted over to pity.
If Donald Trump has achieved one thing during his time in office, it's simply that he has conclusively proven himself to be a wretched, degenerate, godless creature who is incapable of both empathy and leadership.
He has reduced the brilliant American political process to rubble, by turning partisan disagreement into outright hatred and warfare.
He has, through his innuendo, allowed racial hatred to rise and brutality to become standard operating procedure for racists cops.
He has treated women with a disrespect that no other public figure has ever shown.
He has sold snake oil to a lot of like-minded Americans and made it acceptable to wallow in and take pride in their ignorance, racism, misogyny and hatred for anyone who doesn't think exactly the way they do.
He has promised jobs by the millions and delivered nothing.
He has lied to the American people more than 20,000 times and has never really been held accountable for that in any substantial way.
Through inaction and deflection, he has created the conditions for a plague to flourish in his country, affecting millions and killing hundreds of thousands.
He has rewarded the rich and large corporations with tax cuts they didn't need, while at the same time, he is working to strip away whatever is left of the US social safety net.
He has hired criminals, con men and cronies to do important jobs that they have little or no qualification to do. While on the other side of the coin he had fired all those who would disagree or challenge him.
But most damaging of all he has, through the sum total of his actions, domestically and on the international stage, decimated America's reputation as shining example of true democracy in the world.
If he is allowed to continue in to be charge of the United States, he will eventually destroy the whole idea of American democracy.
The country will struggle along and eventually grind into depression, mired in debt. The cost of goods and services will soar, as will the cost of heath care. The social safety net will be completely destroyed. The environment and infrastructure will be destroyed as well though rampant deregulation.
In short, the US will end up as the ruthless, lawless country it started out as, if and when it eventually crosses into the dreaded point of no return, which is a line they are currently straddling at the moment.
It has been said ad infinitum, and by people much smarter than me, that this election is really the tipping point for the great American experiment.
The road Americans choose in November is critically important, not only to them, but to all the countries in the world who see them as a democracy showing all the signs of a collapse into autocratic fascism.
Nobody wants to see America fail, including Canadians, who depend on a strong trading relationship with them.
There are very few people who saw these last 4 years coming for America. But then again, very few people really understood the depth of hate and resentment the opposing sides of the US political sphere have for each other.
Again, you have Trump to thank for that. Because through his destructive actions and his deliberate inactions, he has demeaned the office of the president: he has duped millions of Americans and brought out the worst in them: he has kissed the ass of a tiny minority of Americans while neglecting the needs of the vast majority. And he has done it all while labouring under the extreme delusion that he is doing a fantastic job.
This is what is known as the complete and utter manifestation of insanity. I only hope that the country that is my neighbour will correct its course and that this presidency will be viewed as nothing more than a sad footnote in the history of the country.
Jim Murray is a writer, a reader, a bit of a politico, a sports fan and a TV watcher who has been writing about the sports & entertainment worlds since1998, which is when he created his first blog, The Couch Potato Chronicles, which he publishes regularly along with this blog.
Jim is also a former ad agency writer and art director and has run his own creative consultancy, Onwords & Upwords, from 1989 until just recently when he closed and opened a freelance enterprise called Murmarketing.
He lives with his wife, Heather, in the beautiful Niagara area of Ontario and works with a small cadre of companies that are trying to make a difference in the world.
You can follow Jim
On beBee: https://www.bebee.com/@jim-murray
On LinkedIn: https://www.linkedin.com/in/jim-murray-b8a3a4/
On Twitter: https://twitter.com/Jimbobmur
On Facebook: https://tinyurl.com/y97gxro4
You have no groups that fit your search