1 year ago · 4 min. reading time · visibility 0 ·
Volume 5: Young Wallander, Redemption by David Baldacci & Raptors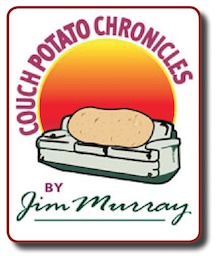 This week was significant for me, in that I finally started to feel like I had adjusted to being home and almost immediately re-adjusted my focus back to getting on my feet again.

I attacked all my exercises with a renewed sense of purpose and very quickly after that started to see results in my rehab sessions. I got up on the bars and actually walked 5 lengths. Now it wasn't all pretty 'cause my legs were understandably quite wobbly. But every so often I would find the rhythm and it would be a real buzz. So off we go into the next stage.
The other thing that happened is that my therapist asked if she could nominate me to be something called a 'patient director' on the hospital board. This would mean I would be part of the decision making process for the hospital and its programs. Kinda scary but what the hell, no scarier than the shit I'm facing now.
STREAMING BOOBTUBE  Young Wallander on Netflix.

I watched the original Wallander series on PBS a few years ago now. It starred Kenneth Branagh as Kurt Wallander as a very clever, but tortured detective working in a town in the southern part of Sweden. The character is drawn from a series of books by Swedish author Henning Mankell.
Young Wallander, as you might very well deduce, is the story of Detective Wallander's earliest days as a detective.
True to the original Wallander series, it's dark and moody and the young detective played by Adam Pålsson does a really good job of being a younger version of Kenneth Branagh.
The only oddity about this series is in the storyline which appears to be quite contemporary and has a lot to do with race relations and immigration in Sweden. I thought this was odd because the older Wallander would have been Young Wallander about 30 years ago.
But that's just a quibble and it doesn't really matter. What does is that this series (6 episodes), is quite entertaining, and very Wallander-like, which is to say that it's dark, moody and very Swedish. And I just noticed today that it has been renewed for a second season.
https://en.wikipedia.org/wiki/Kurt_Wallander

BOOK BEAT Redemption by David Baldacci
David Baldacci is one of my favourite cop/mystery/political authors, I have been reading him for years, and have watched him spit out hit books at a pretty astonishing rate. The way he does this, in my opinion is by not staying with one series,(or bunch of characters), for too long and making each series quite a bit different from the others.
Redemption is part of the Amos Decker series. These are stores about a guy named Amos Decker who was whacked really hard in his first pro football game and ended up with a condition that allowed him total recall of everything in his brain.
After being driven nearly crazy and then finally sort of learning to deal with this gift/affliction, he became a beat cop, then a detective, then an FBI associate and used his big brain to solve complex crimes.
The smart thing that Mr Baldacci does with this character is keeping him very human. His mental abilities are always seen as a little bit more of an affliction than they are as some sort of super power, and that keeps it all from becoming kinda corny.
The pace of all the books in the Decker series is slow and methodical, and there is also a lot of history that needs to be delineated in order to make the story lines make sense. But this is all worth it in the end because Baldacci is very much after a big idea, and takes his time getting there.
But you know what they say about good thriller…getting there is half the fun.
If you are interest in reading Mr Baldacci, here is a list of all his books in order. With guys like him, it's always good to read them in the order in which they were written.
https://www.orderofbooks.com/authors/david-baldacci/

SPORT SNORTS: Raptors Exit The Bubble
Last night the Raps lost their hard fought series to The Boston Celtics taking it all the way to a seventh game after losing the first two in the series. This was some of the best team play I saw during the NBA playoffs so far, and in parts, some of the worst, for both teams.
It really does have to be hard on these teams when you basically take away the all important home court advantage and the ravenous fans cheering you on, by putting them in a bubble at Disneyworld in Orlando, where you spend all your free time in a hotel room and without your family.
But there's also something positive about all this in that the season, albeit dramatically shortened, was completed and the playoff games, have been pretty good, with the exception of the Raptors 3 game massacre of the poor Detroit Pistons.
There are a couple of valuable lessons that the Raptors hopefully learned this season. One is that Pascal Siakam was not quite ready to step up into the departed Kawhi Leonard's shoes, and two is that they really need another Kawhi Leonard type and there are a few that will be free agents for next season.
All in all, the Raptors held their own this season, and are still a pretty scary match-up for any other team in the league.
Jim Murray is a writer, a reader, a sports fan and a TV watcher who has been writing about the sports & entertainment worlds since1998, when he created his first Couch Potato Chronicles, which he publishes regularly along with his broader interest blog, Skinny Dipping In The Lava Flow, both of which are available on beBee.com
Jim is also a former ad agency writer and art director and has run his own creative consultancy, Onwords & Upwords, from 1989 until just recently when he closed and opened a freelance enterprise called Murmarketing.
He lives with his wife, Heather, in the beautiful Niagara area of Ontario and works with a small cadre of companies that are trying to make a difference in the world.
You can follow Jim
On beBee: https://www.bebee.com/@jim-murray
On LinkedIn: https://www.linkedin.com/in/jim-murray-b8a3a4/
On Twitter: https://twitter.com/Jimbobmur
On Facebook: https://tinyurl.com/y97gxro4

You have no groups that fit your search